Here's How Much Browns Head Coach Kevin Stefanski Is Really Worth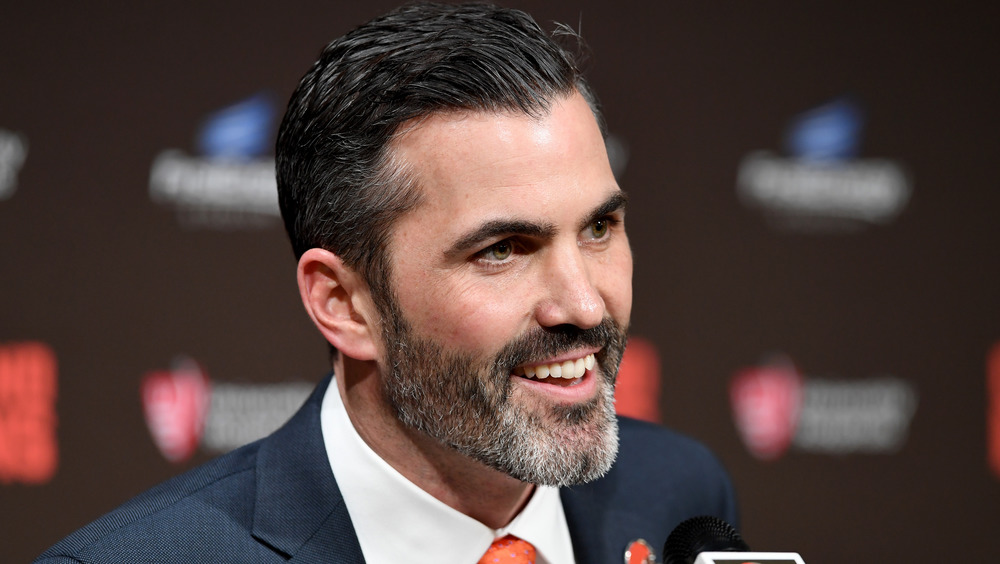 Jason Miller/Getty Images
In January 2020, the Cleveland Browns announced they hired Kevin Stefanski as the NFL team's new head coach — the football franchise's "18th full-time head coach and 10th in the new era," according to the Browns' official website. "We are thrilled to welcome Kevin as the next head coach of the Cleveland Browns," owners Dee and Jimmy Haslam said in a press release at the time. "We were looking for a strong leader of this football team, a very bright coach with a high football IQ, who could establish a strong understanding of what he expected of his players, hold them accountable and confidently navigate the challenges and opportunities that present themselves throughout a season." They added, "Kevin exemplifies these qualities and more."
Stefanski, who previously worked for the Minnesota Vikings organization, signed a five-year contract with the Browns worth millions of dollars. Keep scrolling to find out how much money he earns per season and how much the Browns head coach is really worth.
Kevin Stefanski makes a multi-million dollar base salary as a head coach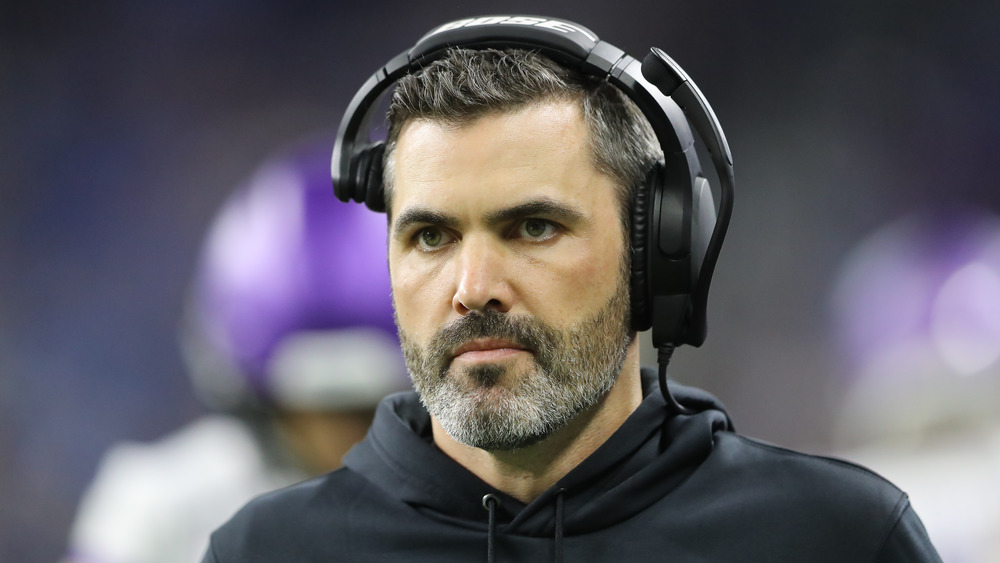 Rey Del Rio/Getty Images
Kevin Stefanski is worth an estimated cool $10 million, according to Sports Show, with most of his net worth coming from his career in the NFL. The site reports the Cleveland Browns coach rakes in over $6 million as his "base salary" — and that doesn't include his "tie-up deals with several brands." He also presumably gets paid more if his football team qualifies for the playoffs or wins the Super Bowl. (In 2020, Sportcasting reported the winners of Super Bowl LIV received a $124,000 bonus.) Considering Stefanski helped the Browns secure their first playoff game in 19 years in 2021, we can assume big bonuses are in his future. 
But other than his multi-million dollar five-year contract with the Browns, Stefanski also likely earned the rest of his impressive net worth during his time on the Minnesota Vikings staff. After all, he was with the team for 14 seasons, working his way up from an assistant coach to an offensive coordinator in 2019. It looks like Stefanski football experience is certainly paying off — and this is just the start for the head coach.