The Truth About Kevin Stefanski's Wife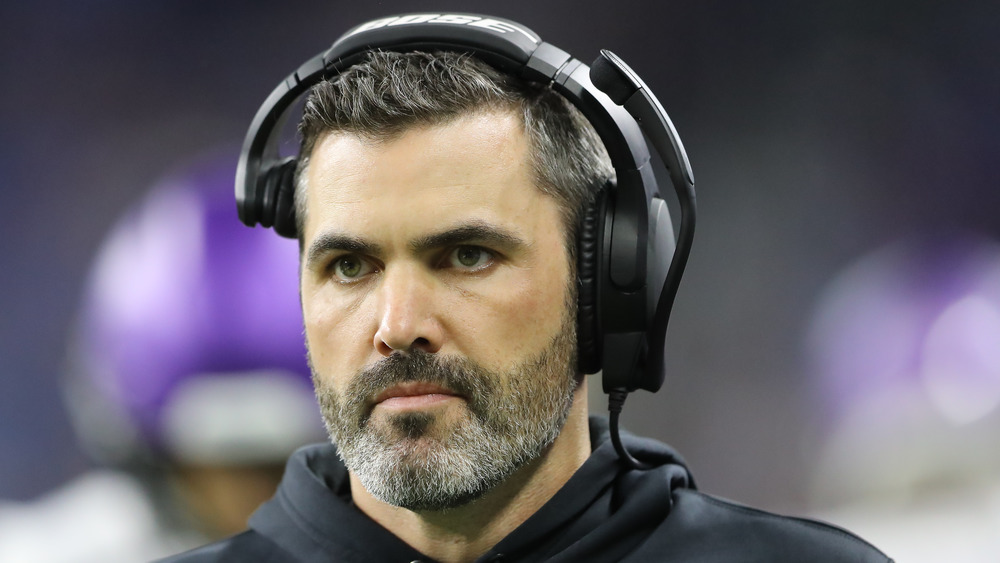 Rey Del Rio/Getty Images
The coronavirus pandemic changed everyone's lives. Aside from the people who were diagnosed with coronavirus, others had their careers impacted in a major way due to the pandemic. Some people lost their jobs due to cutbacks. Many people navigated the learning curve of working remotely for the first time. And there are even some people who started brand new jobs in the midst of the global shutdown, like the Cleveland Browns new head coach Kevin Stefanski.
In April 2020, he talked about the adjustment of leaving the Minnesota Vikings to coach the Browns before his family even moved out to Cleveland, which sent him back to Minnesota to social distance at the start of the lockdown. Per Cleveland.com, Stefanski shared, "The plan was not to come out here for two weeks." However, they had to postpone the move in response to the pandemic. He remarked, "We're just taking it day by day, working remotely, a lot of family time." 
Stefanski and his wife Michelle Stefanski have three kids together. He admitted that working from home was "definitely testing [his] parenting skills." Even so, it seems like the strategy he and Michelle used to divvy up the homeschooling duties worked in his favor. He commented, "I'm more of a better gym coach [than a head coach] right now, so PE has been a big hit in this household," which makes sense considering that he coaches professional athletes for a living. 
Just like her husband, Michelle Stefanski is super dedicated to her family. Here's what we know. 
Michelle and Kevin Stefanski are private people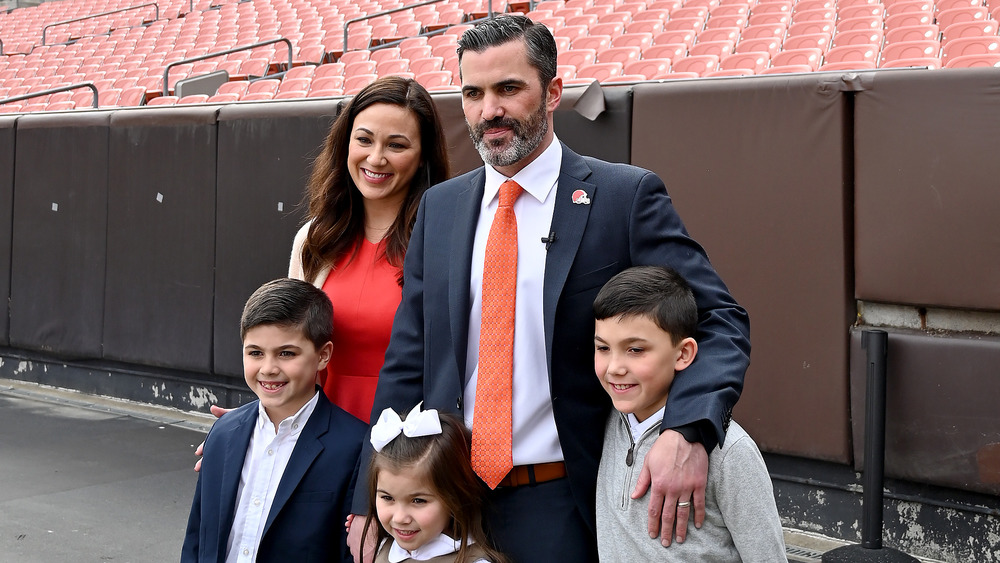 Jason Miller/Getty Images
Coaching the Cleveland Browns is a very public job, but it seems like Kevin Stefanski and his wife Michelle value their private lives. Neither of them seem to have public social media accounts, and their marriage isn't making many headlines, which is usually a very good thing. Even so, Browns Nation came through with the essential facts about Mrs. Stefanski. For starters, her given name is Michelle McCarthy. Just like her husband, she was born in Philadelphia. Michelle has two siblings, Kristin Friend and Kyle McCarthy.
The Stefanskis tied the knot in July 2007. Kevin and Michelle have three kids together, a daughter named Juliette and their sons, Will and Gabe. And that's pretty much all the information on the internet about the Stefanski family, which, again, is probably a good thing. Usually, when the NFL headlines are about what's happening off the field, it's not for positive reasons. It's very likely that Kevin and Michelle are simply enjoying the best of both worlds: the perks of his job with the Cleveland Browns and the private life that many other families desire.