The Tragic Death Of Mr. Roger's Wife, Joanne Rogers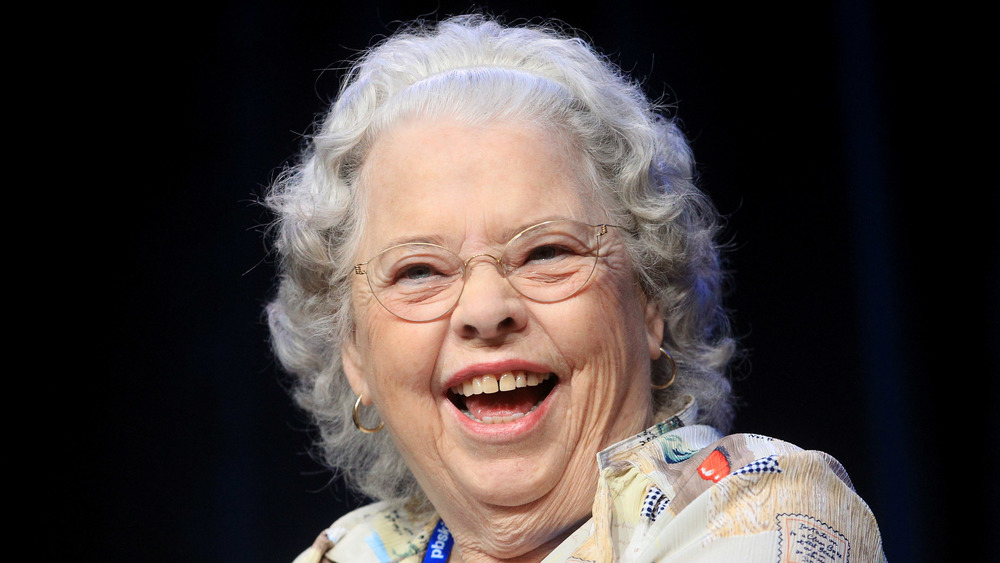 Frederick M. Brown/Getty Images
There are very few children's shows that people watch and carry with them into adulthood, but Mister Rogers' Neighborhood was one of those series that truly stood the test of time. From its debut in 1962 and throughout its 31 seasons, Mister Rogers, portrayed on and off-screen by Fred (McFeely) Rogers, provided an imaginary neighborhood — the Neighborhood of Make-Believe to be exact — with friendly characters that taught lessons about caring, kindness, tolerance and much, MUCH more. 
After the February 2003 death of Fred from stomach cancer, his life's work and memory were carried out by his wife of 50 years, Joanne Rogers, per CBS Pittsburgh. Joanne not only continued her husband's legacy, but she created her own, which is why it pained Mister Rogers' fans everywhere when the news broke on Jan. 14, 2021, that she had died at 92, as Fred Rogers Productions confirmed in a statement. As of this writing, the cause of death hasn't been released.
Keep on reading for fan reactions to the news, as well as for the official statement from Fred Rogers Productions.
Joanne Rogers was beloved my many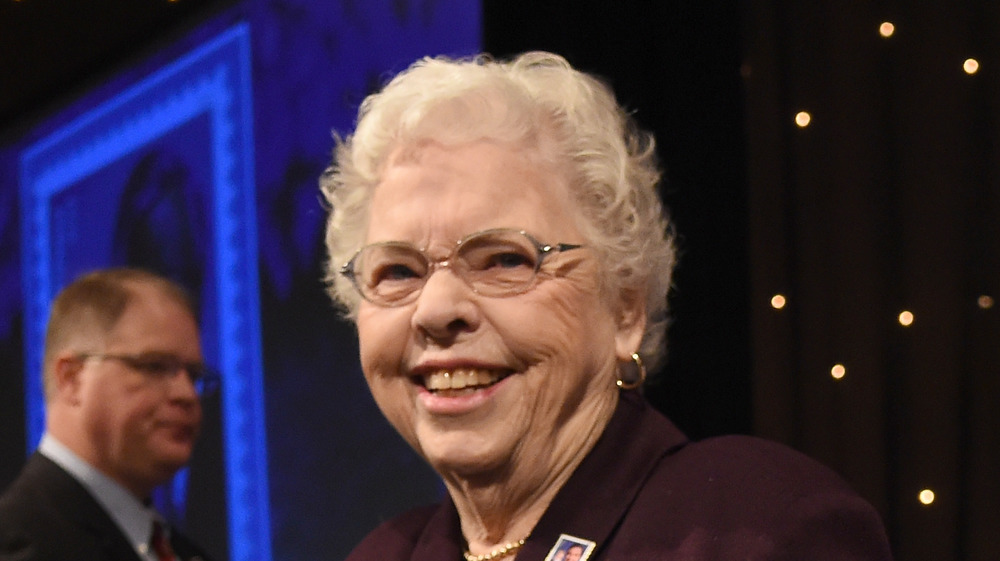 Jason Merritt/Getty Images
On Jan. 14, 2021, Fred Rogers Productions released a statement via Twitter on the death of Joanne Rogers. The statement read, "Fred Rogers Productions is deeply saddened by the passing of Joanne Rogers. The loving partner of Fred Rogers for more than 50 years, she continued their shared commitment to supporting children and families after his death as chair of the board of Fred Rogers Productions."
The statement continued, "Joanne was a brilliant and accomplished musician, a wonderful advocate for the arts, and a dear friend to everyone in our organization. We extend our heartfelt condolences to Joanne's family and the thousands of people who had the privilege of knowing and loving her."
Fans both mourned and celebrated the couple on Twitter. "Thank you Joanne and Fred Rogers for your tireless efforts for kindness," one user wrote. "I will always look for the helpers." Another added, "Rest In Peace Joanne," and quoted the legend by writing, "'I don't mean to sound boastful, but he was my icon before he was anyone else's. Being Mrs. Fred Rogers has been the most remarkable life I could ever have imagined.'"