The Truth About Dustin Diamond's Condition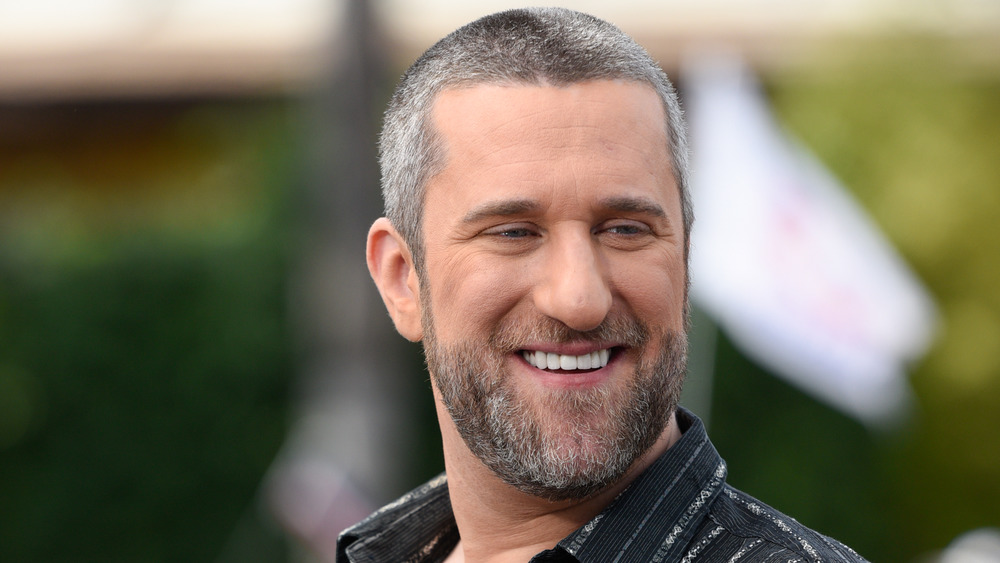 Noel Vasquez/Getty Images
Saved by the Bell star Dustin Diamond has been diagnosed with stage 4 cancer and is currently undergoing treatment at a Florida hospital, according to Entertainment Weekly. The actor's rep confirmed the news on Jan. 14, 2021, saying, "He's undergoing chemo so he will be there at least another week and then we will figure out when he gets to come home. By next week, we'll have a much better understanding of the severity of his condition and what treatments he will need so that he's comfortable."
The rep also said Diamond will make his own statement on his condition once he knows more, but can confirm he was not feeling great when he first got to the hospital. "He was fading in and out, feeling sleepy and tired. On top of all this he also has shingles, so he's been in a lot of pain." He was originally admitted to the hospital because of the pain he was feeling all over his body (via TMZ) and the rep told EW that the medical issues stemmed from "a huge lump on his throat." 
Here's what else you should know about Dustin Diamond's condition. 
Mario Lopez already sent well wishes to Dustin Diamond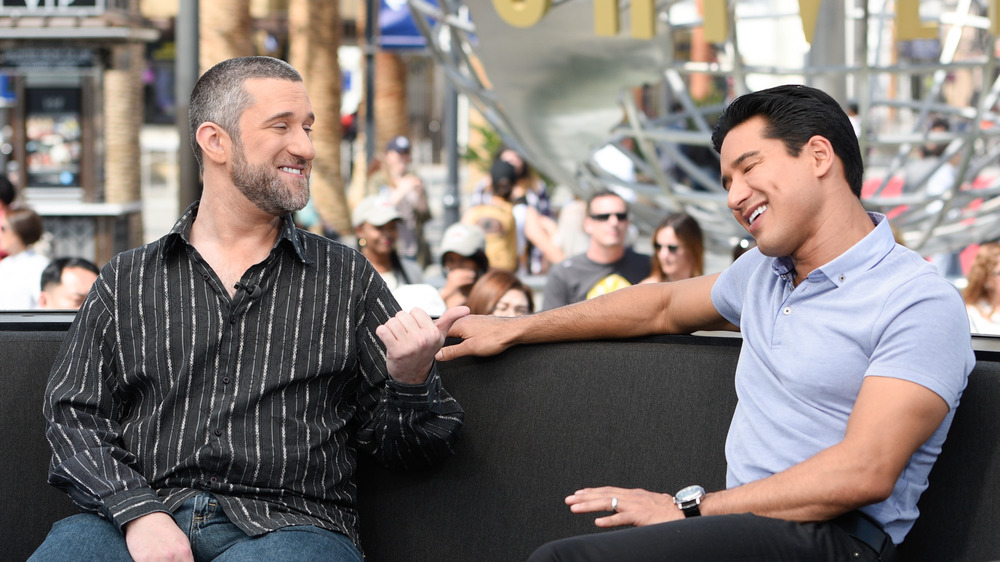 Noel Vasquez/Getty Images
Dustin Diamond's rep's statement said (via People), "It's very serious, though we are still waiting for more details, which we will have shortly ... Dustin will disclose more information once it is available and a plan moving forward is made." His rep also said the medical team is running more tests to find out more.
His team also posted an address and an email address on Diamond's Facebook page where fans can send their well wishes to the Saved By The Bell star. They also reminded fans not to ask for autographs at this time. Diamond played Screech Powers on the original show, and was the only one of six core cast members not to return for the reboot.
One person who already sent well wishes to Diamond was Mario Lopez, his co-star from the series. Lopez posted two photos of them together on Instagram, writing, "I connected with Dustin earlier this evening and although the news of his diagnosis is heartbreaking, we remain positive that he'll overcome this. Praying for him & his family and for a speedy recovery. God Bless." 
We at Nicki Swift wish Diamond all the best as he undergoes treatment.