How Selena Gomez's New Song Celebrates Her Mexican Heritage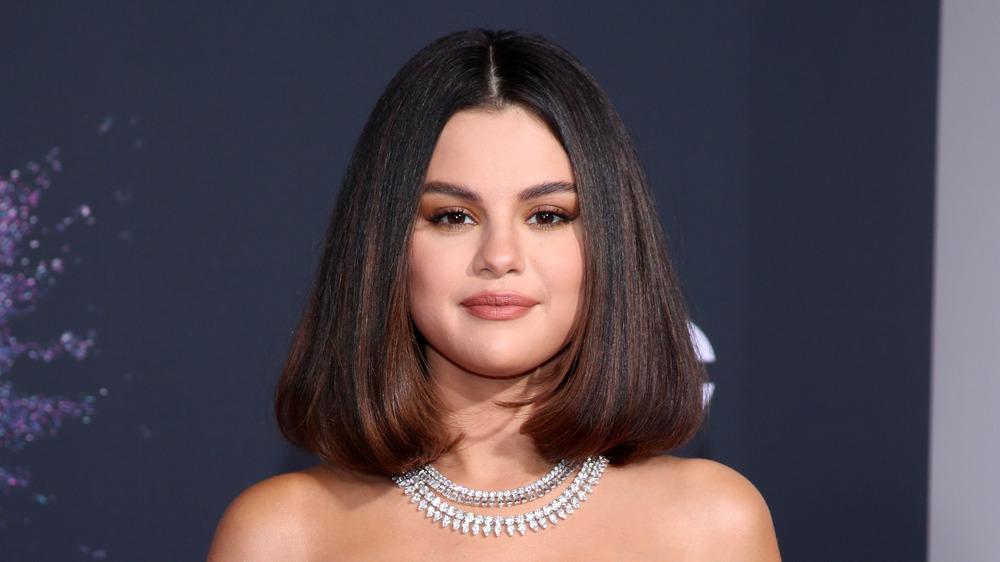 Rich Fury/Getty Images
Selena Gomez started to "Dance Again" with the release of her No. 1 third studio album Rare in January 2020 and she shows no signs of stopping. Throughout the year, despite being quarantined due to the coronavirus pandemic, Gomez continued to create and be awarded for her endeavors in return – like her new cruelty-free Rare Beauty line winning Startup of the Year at the 2020 Beauty Inc Awards and being named one of People magazine's "People of the Year".
The former Disney star shows no initiative to "Slow Down" because she started 2021 with the release of some new music as well. This time, it's a Spanish song about healing after a relationship ends. That's right, Gomez released a brand new song completely in Spanish.
Fans had basically guessed the arrival of "De Una Vez" ("At Once" in English) after noticing murals of the singer pop up in Mexico. Plus, fans speculated that the hair flowers seen in some of her Tik Toks had to do with an upcoming project. It turns out they were right.
As someone of Mexican descent, the singer has vocalized her desire to represent her roots over the years, and it looks like she took her words into action with the new release. Keep reading to learn how Selena Gomez's new song celebrates her Mexican heritage.
Selena Gomez celebrates her Spanish-speaking ancestors with new song
Selena Gomez has expressed that she believes she represents the Latinx community, but wasn't shy about admitting that she could do more to identify with her Mexican heritage. "I look at myself in the mirror every day and think, 'Man, I wish I knew more Spanish,'" she told Harper's Bazaar in 2018. This isn't the first time Gomez has released a song in Spanish, though. She re-released her 2010 hit "A Year Without Rain" in Spanish and was featured in Spanish songs "Taki Taki" and "I Can't Get Enough" in 2018 and 2019, respectively. However, "De Una Vez" is her first original Spanish song.
"De Una Vez" exemplifies Gomez's dedication to representing her Mexican heritage and resonating with her Spanish-speaking fans. However, she has always been proud of her Mexican bloodline. "I'm always very vocal about my background, as far as me talking about immigration, and my grandparents having to come across the border illegally. I wouldn't have been born (otherwise). I have such an appreciation for my last name," she told Dazed in February 2020. "So there's a lot more I would love to do because I don't take it lightly, I'm very honoured."
Fans long anticipated a Spanish project from Gomez, who tweeted about a Spanish record almost exactly ten years prior to the release date of "De Una Vez." "I think it will be worth the wait," Gomez wrote, quoting the 2011 tweet. Fortunately for fans, the wait is finally over.