The Untold Truth Of Why Don't We's Daniel Seavey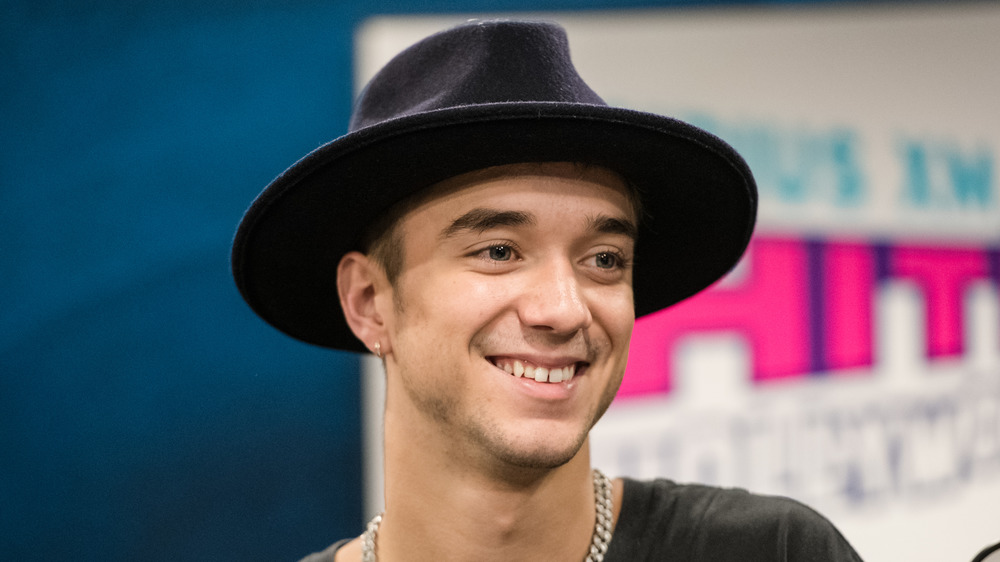 Morgan Lieberman/Getty Images
In case you hadn't heard: American boy bands are officially back, and Los Angeles quartet Why Don't We is turning heads with its sophomore record, The Good Times and The Bad Ones.
It's been three years since the band's debut effort, 8 Letters. But that's not to imply band members Daniel Seavey, Jonah Marais, Corbyn Besson, Jack Avery, and Zach Herron have been sitting idle since their first record. The group released a new song each month of 2019, and late in 2020, they dropped "Fallin (Adrenaline)," a single from The Good Times and The Bad Ones, featuring a Kanye West sample. It was the first time the band landed a top 40 hit on the Billboard Hot 100, according to Billboard.
So, what else can we expect from the new album? "Booming bass lines, arena rock shrieks, and swoon-worthy sing-a-long choruses," per Billboard. And while fans can dispute who the band's leader is all day long (many say it's Avery), we're interested in getting to know Seavey a bit more — including how he set a season record on American Idol in 2015 (via People). Keep reading.
Daniel Seavey was already in the national spotlight at 15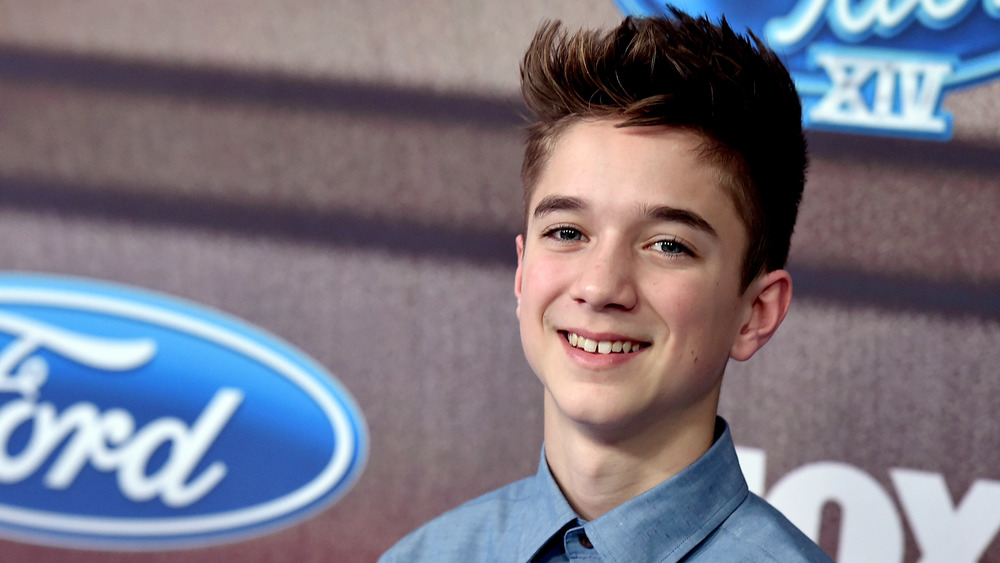 Kevin Winter/Getty Images
Singer-songwriter and multi-instrumentalist Daniel Seavey was raised in Vancouver, Washington by his pastor father and stay-at-home mom, per Billboard. He told the outlet he can pinpoint the very moment he realized he wanted to be an artist full-time: "I used to busk down in Portland, Oregon, on the streets and stopped quite a few people... sometimes turned into small crowds. That's when I knew."
With the ability to play more than 20 instruments by ear, per People, Seavey, at age 15, competed on Season 14 of American Idol in 2015 (pictured above) and became the youngest finalist of the season when he made it to ninth place. But he attributes Why Don't We's success to another medium, telling People: "That's how we got the name for ourselves: YouTube. It's done so much for us."
Now, for their second album, Seavey and his bandmates have taken the reins: They "personally wrote, recorded, and co-produced their next chapter themselves," according to their website. "It was time to do this ourselves," Seavey said. "I'm happy we got to release our own vision. These are our ideas, melodies, and thoughts. When the fans listen, they'll know it really comes from us."