Rob Gronkowski: The Bucs Tight End Is Worth More Than You Think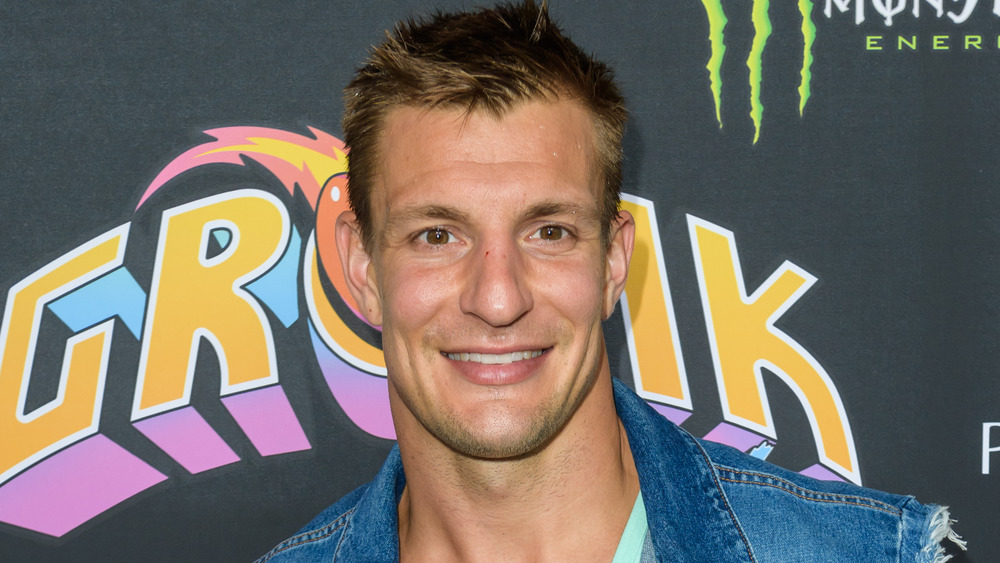 Jason Koerner/Getty Images
When Rob "Gronk" Gronkowski retired from the NFL after nine seasons with the New England Patriots, he went out with an impressive list of records, including the "most receptions by a tight end in Super Bowl history (23)", per Sports Illustrated. However, the popular Pats player didn't stay off the field for too long because in 2019, he accepted a deal with the Tampa Bay Buccaneers, following the route of his former Pats teammate and quarterback Tom Brady.
"Tom was like the appetizer, and there were a few other reasons — I love the weather," Gronkowski said during a May 2020 appearance on the The Ellen Degeneres Show. "But the main reason why I came down to Tampa to play was because my mother lives two hours away. She can get to all eight of my home games. Whenever I have days off, she's two hours down the street and I get to see her."
Another thing that might have changed Gronkowski's mind about retirement, though, was the fact that he had $10 million on the table from his previous New England contract, per USA Today, which Tampa Bay pledged to honor. Oh, and it probably didn't hurt that it would just take one year to sweep the $10 million into his bank account. However, Gronkowski reportedly doesn't have to worry too much about money, because he did quite the job at saving up throughout his years as an NFL star. 
Keep reading to find out how much the Bucs tight end is really worth.
Rob Gronkowski was careful with his earnings as an NFL tight end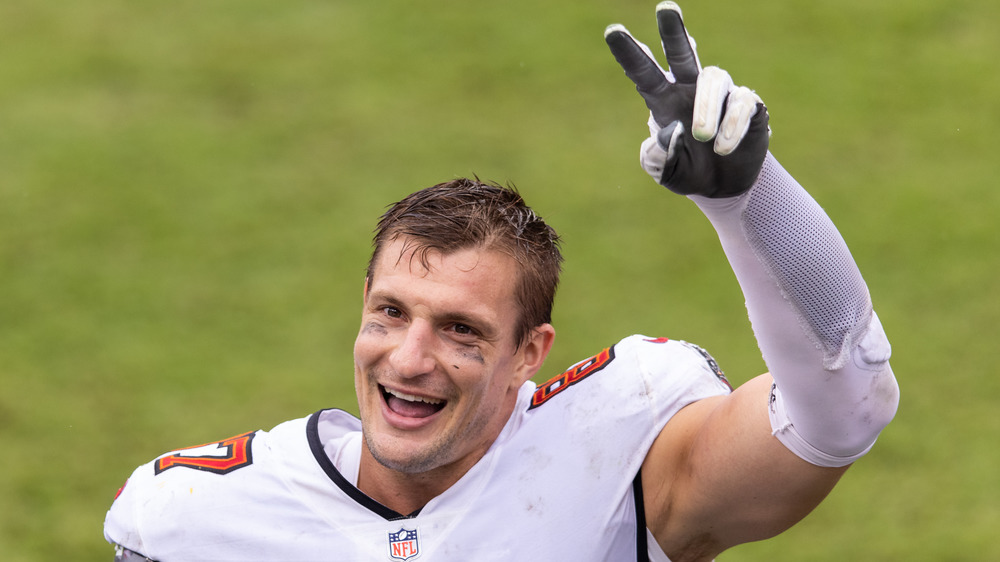 James Gilbert/Getty Images
Rob Gronkowski admitted he was purposely not frivolous with his spending, despite raking in millions over the course of his NFL career. "The way I played it, I feel like I'm in a totally safe spot, which is great," he told CNBC Make It in August 2019 about his finances. "I've seen other players, you know, not be in a safe spot after they're done playing, and [they] go and spend it all. It's just great to have that feeling and to have that security that I can go out there trying new adventures [and] put all of my marbles on it, but know I'm still safe in the back end."
He was so serious about being financially stable post-retirement that Gronkowski admitted to not spending a single dime of his NFL contract, and only spent income from his endorsement deals, according to sports betting extraordinaire and sports business reporter Darren Rovell. By 2015, Rovell estimated that the tight end had made $3.5 million in endorsements.
Thanks to the 2019 sale of his Boston penthouse house, his various endorsements, his NFL paycheck and his carefully planned finances, Gronkowski is worth approximately $45 million, according to Celebrity Net Worth. While, as of this writing, there's no word on whether or not Gronkowski will continue to play for the Bucs or officially retire, it seems like he won't have to worry about money for the rest of his life.