The Real Meaning Behind 'Lotus Inn' By Why Don't We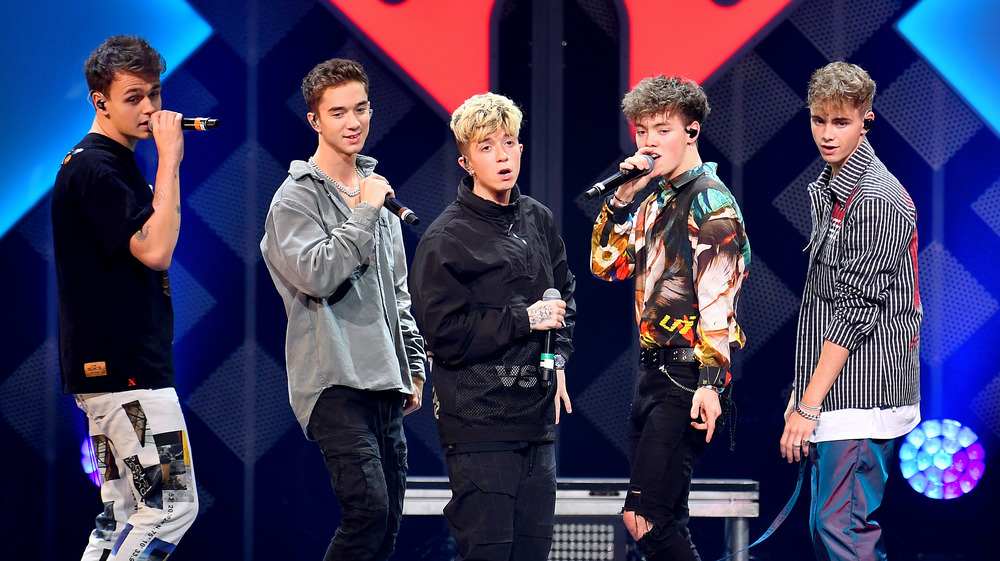 Larry French/Getty Images
After taking a nine-month break, the boy band Why Don't We is back with a new album in 2021. This sophomore effort, The Good Times and The Bad Ones, released its lead single, "Fallin' (Adrenaline)," in September 2020 following a long hiatus from the public spotlight. In February of 2020, Why Don't We decided to take a respite from the negativity public scrutiny can bring. Oldest member Jonah Marais told People of their decision, "As amazing as social media can be, it can be a toxic place as well and it was nice to delete the apps off of our phones for a bit,″ and added that "it allowed us to just focus on writing this music and rest."
The rest did the band good, and fans were thrilled for their return, sending their second album immediately to the top of the iTunes charts. "Sooooooo insane to wake up to a number one album on itunes. thank you all so much for everything!!!" Marais' tweeted after he heard the joyous news.

The second single from The Good Times and The Bad Ones, "Lotus Inn," came in December 2020 and, according to Marais (via EuphoriaZine),"'Lotus Inn' is a song we wrote to end our live show with, it has that epic encore feeling," so hopefully they'll be able to get back on stage again soon. Read on to find out the interesting meaning behind the lyrics to this hit.
"Lotus Inn" is about having fun... but carries a sentimental meaning too
Why Don't We's single "Lotus Inn" was apparently inspired by 2010's epic Percy Jackson movie, The Lightning Thief. Jonah Marais said in the band's December 2020 press release (per EuphoriaZine) that the band was "inspired by the 'lotus-eaters' in 'The Odyssey,' and a scene from the first Percy Jackson... where they get stuck in 'The Lotus Hotel and Casino.'" Marais elaborated, citing the scene's depiction of "indulging in lotus flowers and drinks before they realize a few hours had actually gone on for days" as a great way to lyrically portray, as he put it, "the idea that while partying can be a hell of a time, it can definitely side track you."
The pop-rock anthem, while lyrically focused on themes of debauchery, has also earned some sentimental value since it was first written. According to Christian Seavey's, brother of band member Daniel Seavey, the song was a favorite of their friend, Corey La Barrie, who died in May 2020. Christian opened up, saying, "[this] song is so close to my heart, because Corey and I, every time we drove home from anywhere, he would always be like, "Christian... play 'Lotus Inn,' man!" ... And he would scream that s**t in the back... it was the cutest thing."
Given that Marais has said that he plans on ending shows with "'Lotus Inn' as an "epic encore," we are sure the Seavey brothers have made their friend proud.