The Olivia Rodrigo, Sabrina Carpenter And Joshua Bassett Love Triangle Explained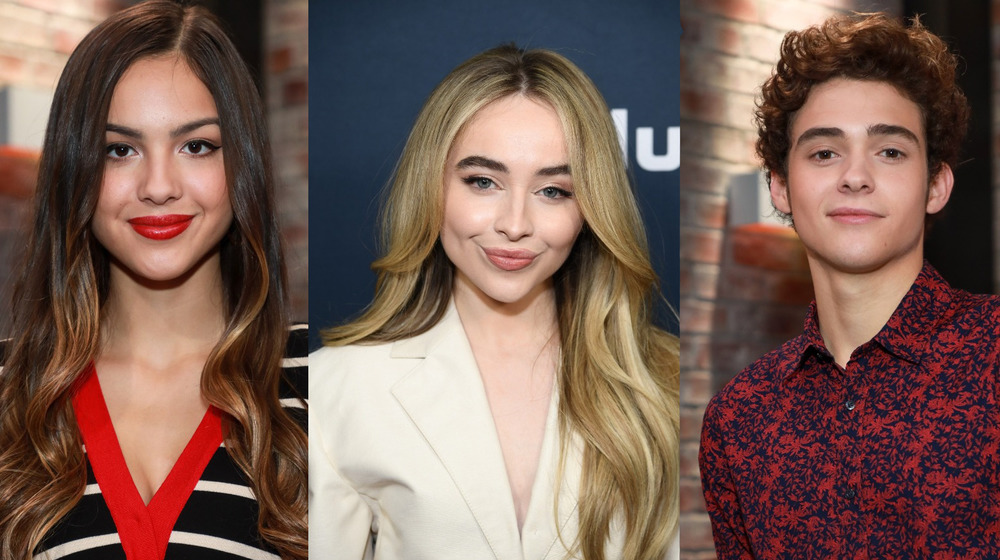 Jason Mendez, Dimitrios Kambouris/Getty Images
Olivia Rodrigo has been the talk of the town ever since she released her single "Driver's License" on Jan. 8, 2021. Fans could not get enough of the song's heartbreaking lyrics and it soared to the top of streaming charts, breaking the record for most streams in one day with more than "17.01 million streams" on Spotify, per CNN. The streaming numbers eclipsed Justin Bieber, The Weeknd, and even Rodrigo's idol, Taylor Swift.
Lyrics like "And I know we weren't perfect / But I've never felt this way for no one / And I just can't imagine / How you could be so okay now that I'm gone" (via Genius) have many fans and listeners wondering who the 17-year-old is referencing on the track. Many have speculated that it is about Rodrigo's fellow High School Musical: The Musical: The Series co-star, Joshua Bassett, and his new romance with former Girl Meets World star Sabrina Carpenter.
But why would Rodrigo write such sorrowful lyrics about her fellow Disney stars? Well, it turns out their situation is a bit more intricate than you might have realized.
Olivia Rodrigo and Joshua Bassett might have dated and broke up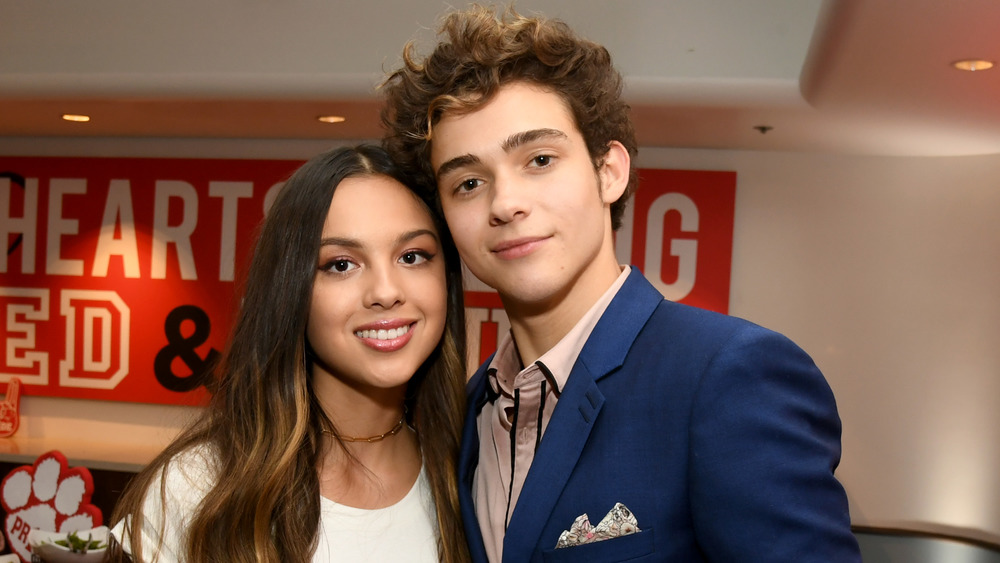 Kevin Winter/Getty Images
Although neither one ever confirmed the buzz, Olivia Rodrigo and Joshua Bassett were rumored to have been in a relationship in 2020 after sparks flew on the set of Disney+'s High School Musical: The Musical: The Series the year prior, per Distractify. The rumor began after a fan dug up a video of Rodrigo talking about how Bassett took her driving for the first time and how she will "always remember" it. The moment was, of course, referenced in the lyrics of "Driver's License" with Rodrigo singing, "I got my driver's license last week / Just like we always talked about / 'Cause you were so excited for me / To finally drive up to your house." However, by August 2020, Rodrigo cryptically implied that things were over between her and Bassett after she posted a TikTok video about "failed relationships" (via Vulture).
Not to be outdone by Rodrigo's songwriting abilities, Bassett also released a couple of tracks after they broke up. In April 2020, he released "Common Sense," a song about wanting a second chance after a breakup (via E!), but then changed his tune in July 2020, when he released "Anyone Else," which alluded to an ex-girlfriend who moved onto another relationship. Might this have been a clue that he was ready to move on, as well?
Joshua Bassett and Sabrina Carpenter are reportedly dating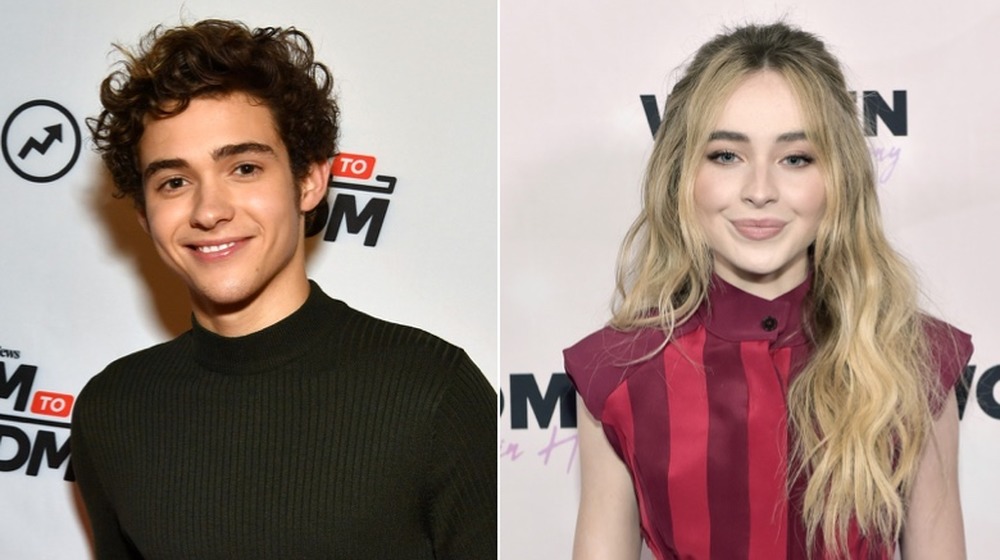 Slaven Vlasic, Stefanie Keenan/Getty Images
So where does Sabrina Carpenter fit into all this? Well, the former Disney star was rumored to have started dating Bassett after he broke up with Rodrigo. In "Driver's License," Rodrigo sings about a former lover being with a "blonde girl" who is "older than [her]" and makes her feel "insecure." Carpenter is indeed blonde and older than Rodrigo by four years, per Cosmopolitan.
Besides the lyrics matching her identity, Carpenter has not been shy about her and Bassett's relationship on social media. They shared videos of each other on TikTok dressed as characters from The Adventures of Sharkboy and Lavagirl, which meant that they were isolating together amidst the COVID-19 pandemic.
Bassett has not been shy about professing his love either and released a song called "Heaven Is You" on Dec. 22, 2020, which talks about him being in a relationship so amazing that it is heavenly, per E! News.
With Rodrigo and Bassett writing songs about their respective sides of the story, fans will no doubt have more to uncover when they likely release more songs in the future.