The Truth About Bruce Arians' Wife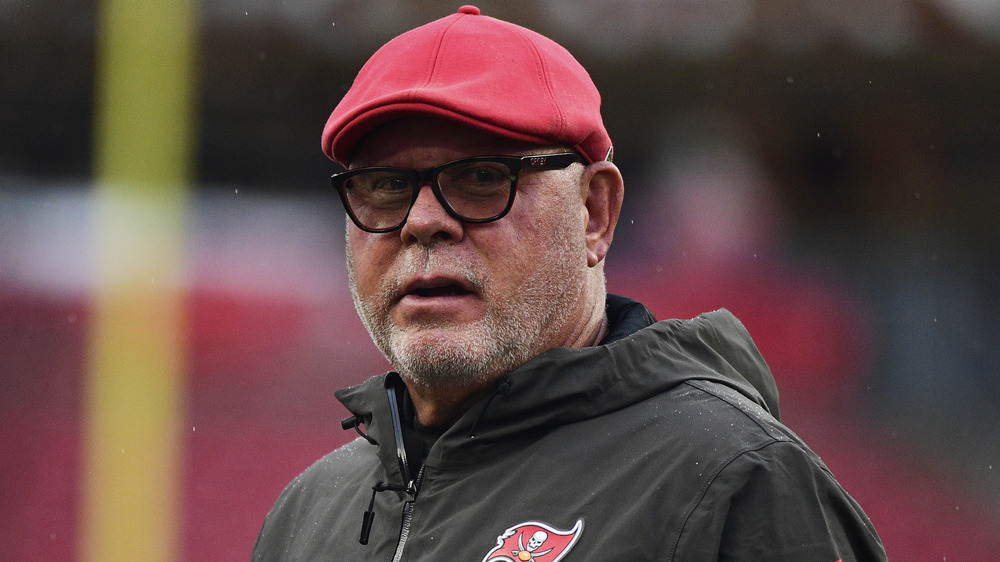 Julio Aguilar/Getty Images
Bruce Arians is known to be the quarterback whisperer in the NFL, having nurtured and risen the profiles of Peyton Manning, Ben Roethlisberger, Andrew Luck, and Carson Palmer, per Sports Illustrated. Tampa Bay Buccaneers Head Coach Arians, who got his start in the league after an unsuccessful gig at bartending, is one of the more talkative and sociable head coaches, handing drinks to his players after home games. He revealed the tidbit in his 2017 memoir, The Quarterback Whisperer: How to Build an Elite NFL Quarterback.
Arians, while sociable, is extremely tough on his players on the field. His coaching style was confirmed by Tampa Bay Buccaneers' star quarterback Tom Brady, who said they have "a great relationship" (via ESPN) even though Arians is "very tough" on him "when things aren't the way they need to be."
Coach Arians couldn't have gotten to a top spot in the NFL, though, without his best friend at his side: wife Christine Arians. They've been happily married for 47 years and have two children and numerous grandchildren. Scroll down to find out more about her.
Bruce Arians met his wife in high school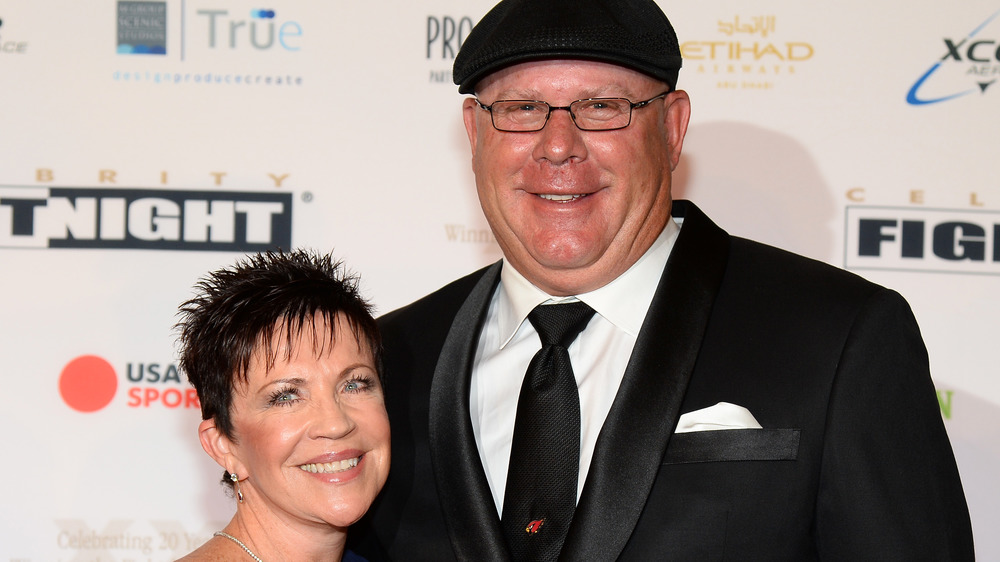 Ethan Miller/Getty Images
According to Players Wiki, Christine Arians was born on Feb. 15, 1952, and attended Virginia Tech University alongside Bruce Arians. The couple met when they were 14 and in high school, with Christine recalling their first interactions as non-existent. "We were in the same grade, the same homeroom. He was so shy," Christine told the Tampa Bay Times in 2019. "I don't remember talking to him the whole first year. I talked to his buddy Mike all the time, but (Bruce) never joined the conversation."
Christine then revealed that Bruce finally talked to her during sophomore year when he offered to help her in French class, despite their different academic standings. "I'm the straight 'A' student and he's the 'Oh, I can get a 'C' without working too hard' kind of guy," Christine added. "But I let him help me. He was kind of cute."
Like her husband, Christine is passionate about the game and doesn't like to socialize with other football coaches' wives at games, telling USA Today in 2017 that she "[avoids] other coaches' wives on game days," but would have cocktails with them after the game is over. When she's not at football games, she can be found working with the Arians Family Foundation, the organization she oversees with the family that fights to "prevent and ameliorate the abuse and neglect of children," according to the foundation's website.