Here's How Much Buccaneers Head Coach Bruce Arians Is Really Worth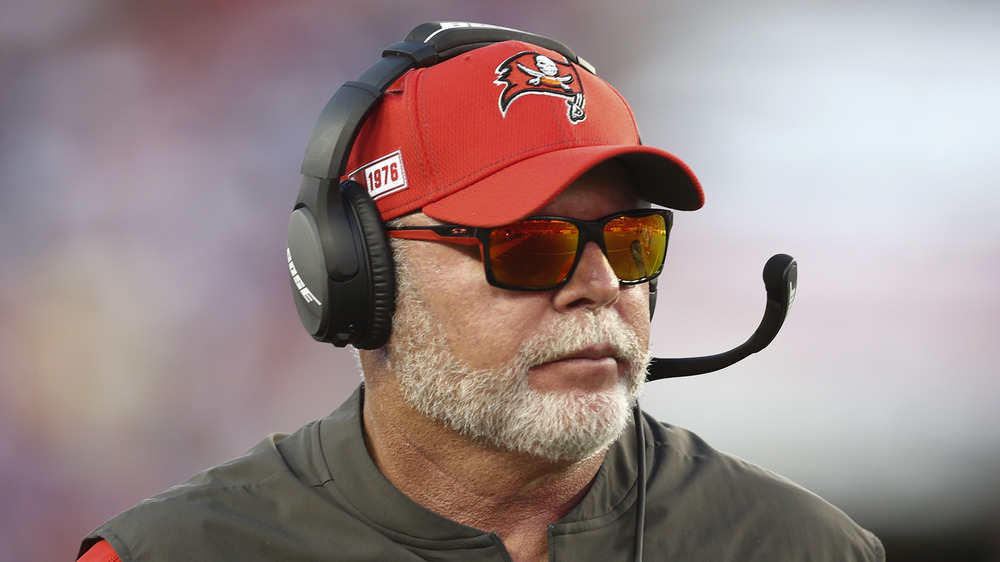 Mike Zarrilli/Getty Images
It's no secret that NFL coaches make quite a bit of money — though not quite as much as the top players in the league. Coaching salaries reach into the millions, and as of the 2019-2020 football season, New England Patriots Head Coach Bill Belichick was the highest paid coach in the NFL with a salary of $12 million, according to CBS Sports. Following him on the list were Seattle Seahawks Head Coach Pete Carroll at $11 million and Las Vegas Raiders Head Coach Jon Gruden at $10 million. 
Tampa Bay Buccaneers Head Coach Bruce Arians hasn't quite hit the top of the salary list yet, but his paychecks are nothing to scoff at, and they've also earned him a comfortable net worth. And for the NFL's "Quarterback Whisperer," we wouldn't be surprised if his net worth grows as his team wins more games. Keep reading to find out just how much Head Coach Arians is worth and what his salary is.  
Bruce Arians earns millions of dollars as the Buccaneers head coach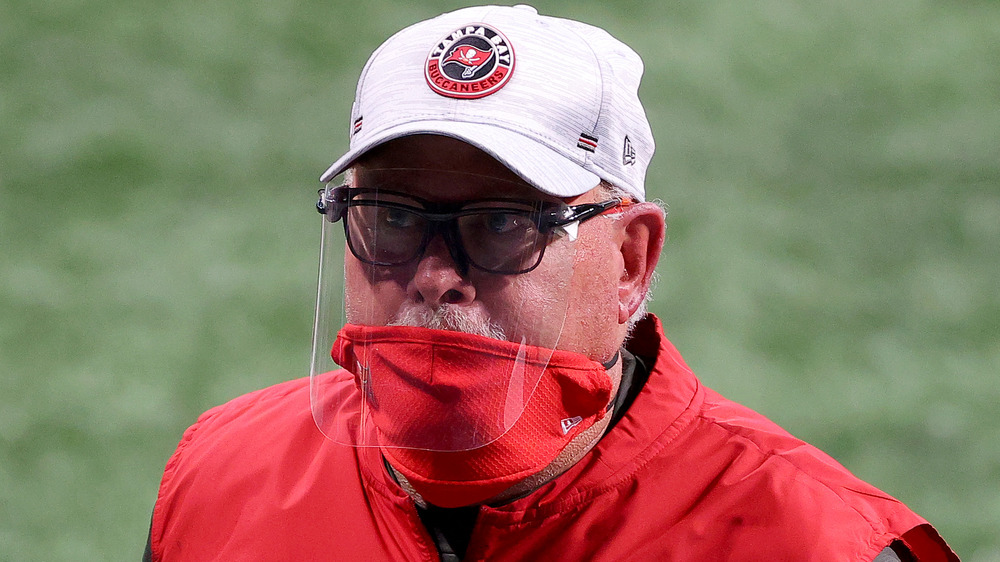 Kevin C. Cox/Getty Images
Bruce Arians has been the head coach of the Tampa Bay Buccaneers since 2019, when he actually came out of retirement to be a coach in the NFL again. Previously coaching the Arizona Cardinals, Arians retired after the 2016-2017 season. He signed a four-year contract with the Buccaneers, according to a press release from the front office, and is set to coach through 2022 with an option to extend to 2023. While the team didn't disclose his salary with the announcement of the hiring, Celebrity Net Worth reported that Arians is making $5 million a year.
Thanks to his multimillion-dollar salary, Arians reportedly has a net worth of $10 million, according to Celebrity Net Worth. The coach, with a storied history in the NFL that dates back to 1989, coached for several teams before landing in Tampa Bay, however, Celebrity Net Worth doesn't acknowledge his current contract with the Buccaneers, so there's a chance he's actually raking in more money than that. 
CBS Sports also noted in January 2020 that it's "hard to pin down" coaches' salaries because not only are most teams quiet about what they're paying but also many of the coaches earn other compensation from different sources. What we do know for sure, though, is that Coach Arians is definitely making a cool few million a year.