The Untold Truth Of Stephanie Seymour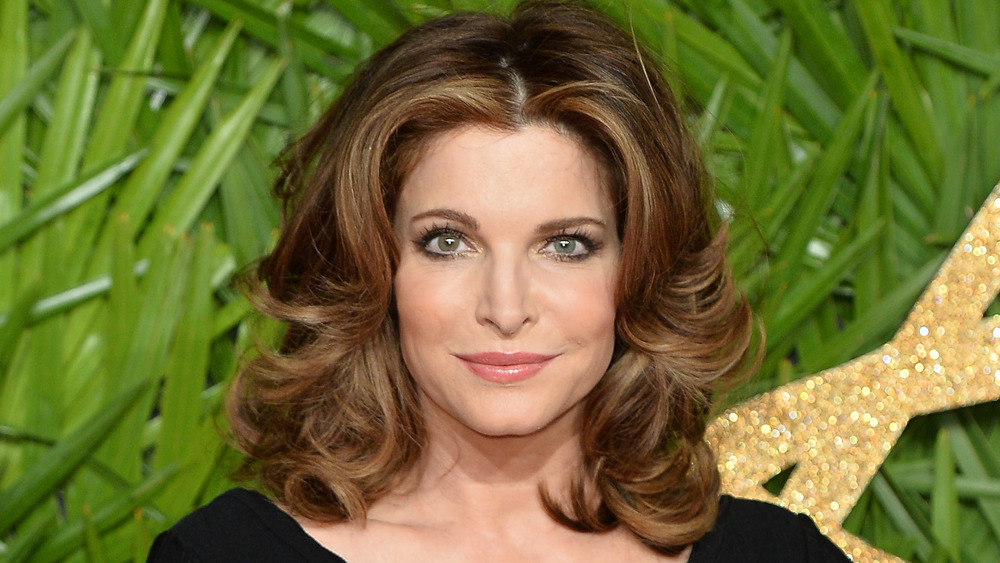 Jeff Spicer/bfc/Getty Images
When you think of the top supermodels of the '80s and '90s, Cindy Crawford, Naomi Campbell and Yolanda Hadid may come to mind. However, another model that was in their ranks is Stephanie Seymour, who blossomed as one of the "it" girls of the fashion world after being named a finalist in the inaugural Elite Model Management Look of the Year competition in 1983, per Celebrity Net Worth. 
The California native's career took off from there and she became a regular Victoria's Secret model and was a member of the original group of Victoria's Secret Angels, per her IMG profile. Seymour has appeared in several Sports Illustrated Swimsuit issues, walked dozens of international runways and worked on campaigns for the world's top fashion and beauty brands like Chanel, Estée Lauder, Louis Vuitton, Marc Jacobs and Versace. 
Seymour has lent her artistic abilities to projects outside photoshoots and catwalks as well. She landed a handful of acting gigs in the '90s and early '00s, most notably in her 2002 appearance on an episode of Law and Order: Criminal Intent. She is also a contributing editor for Interview magazine, per her IMG biography. 
Aside from her gorgeous looks, Seymour's fame led to her personal life being picked apart by the public. On that note, let's dive into what the successful model is up to now. Keep reading to learn the untold truth of Stephanie Seymour.
Stephanie Seymour is a proud mom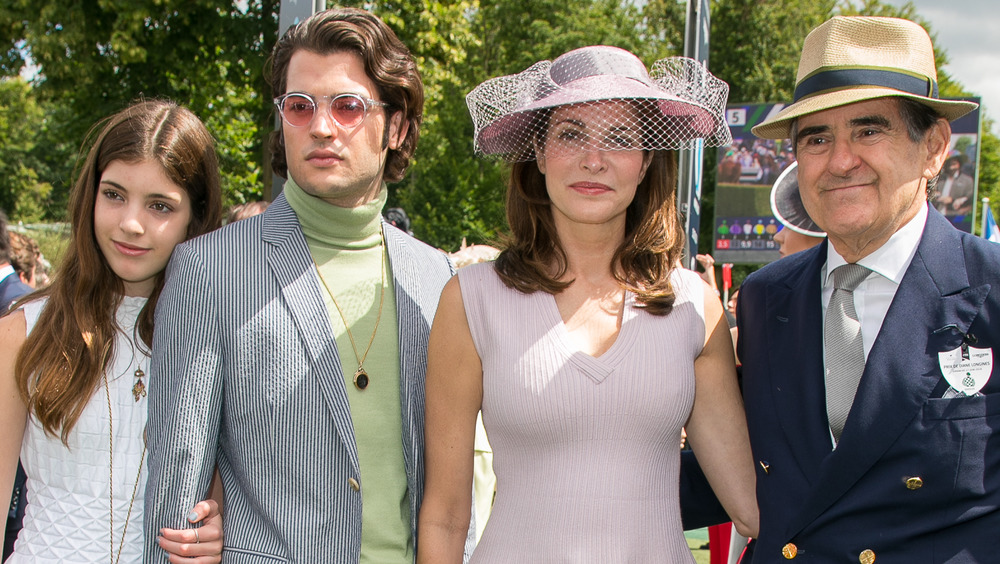 Marc Piasecki/Getty Images
In the '90s, Stephanie Seymour turned heads as Guns 'n' Roses frontman Axl Rose's girlfriend, which she told Harper's Bazaar in 2014 was "[c]learly a mistake." Coming out of that relationship, the model told Observer she realized "it was time" to move on and focus on building a healthy and positive life.
She married businessman Peter Brant in 1995 after welcoming their first child together, Peter Brant Jr., in 1993. They had two more kids together following their nuptials: Harry Brant in 1996 and Lilly Margaret in 2004. Seymour also has another son, Dylan Andrews, whom she had with guitarist Tommy Andrews prior to her relationship with Brant.
In the 2014 interview with Harper's Bazaar, Seymour gushed about raising her kids with an eye for fashion. "Peter knows every piece of jewelry I own," she admitted about Peter Jr. "As a child, if he was being a good boy in school and behaving, as a special treat I would open my safe and he could go through all my jewelry and clean it. But I'd sit there with him because I knew if I didn't, it would all be gone!" She added that the fashion industry is like an extended family to her own. "It makes me happy when they come home and tell me, 'We bumped into Donatella [Versace] and she says hi,'" she said about her kids.
Unfortunately for Seymour, the luxe life of a model hasn't been all sunshine for her or her family.
Stephanie Seymour has had serious life upsets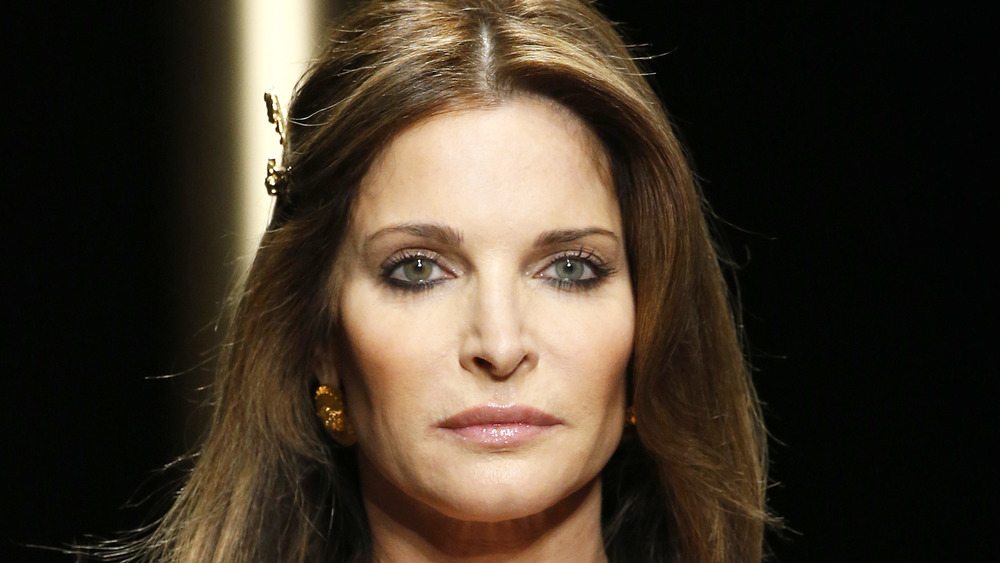 Estrop/Getty Images
Stephanie Seymour endured some unsettling publicity in her 40s and early 50s. In 2010, after 15 years of marriage, Seymour and Peter Brant took each other to court in a bitter battle that involved abuse and alcoholism accusations, as reported by The New York Times. However, they ended up withdrawing their complaints and reconciled in 2012.
Then, in 2016, Seymour was dubbed a "hot mess" by Page Six after she was charged with a DUI after driving her Range Rover backwards on a parkway ramp and running into a street sign. After showing up to court, she agreed to regularly attend AA meetings. 
Seymour's life seemed to be peaceful following the DUI charge. However, the family endured a tragedy when it was reported on Jan. 19, 2021, that her middle son with Brant, Harry, died of an accidental overdose. "We will forever be saddened that his life was cut short by this devastating disease," the family said in a statement to The New York Times. "He achieved a lot in his 24 years, but we will never get the chance to see how much more Harry could have done." Harry was a budding model like his mother and a beloved member of the fashion community.