Michael Boulos: How Much Is Tiffany Trump's Fiance Worth?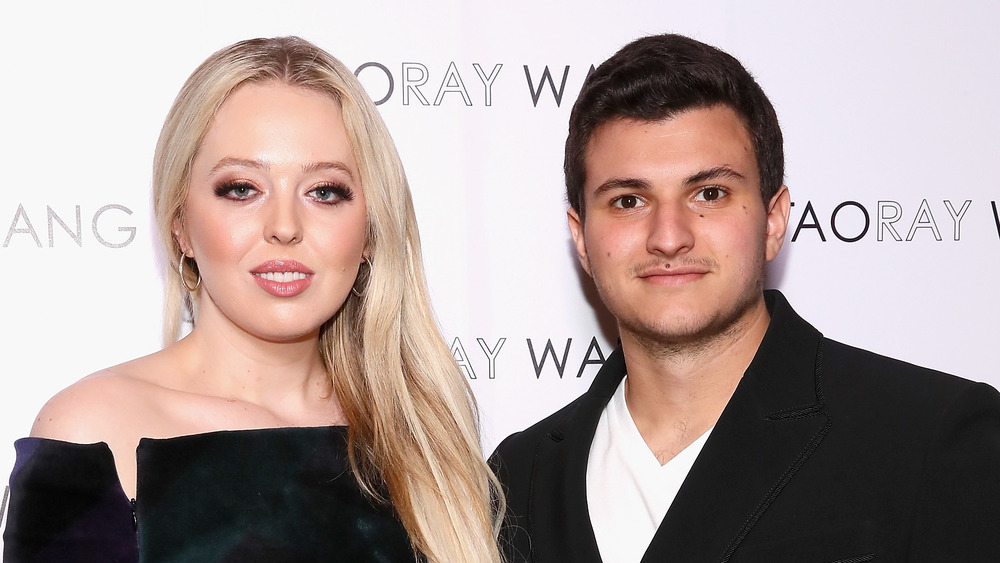 Astrid Stawiarz/Getty Images
It seems like the Trumps will never stop making headlines, both politically and personally. In the midst of Donald Trump's statements about election fraud and his major social media ban, his daughter, Tiffany Trump, got engaged. In fact, her fiance, Michael Boulos popped the question on Jan. 19, 2021, according to Page Six, literally one day before Joe Biden's presidential inauguration.
This comes hard on the heels of Tiffany's previous Instagram moment that brought flack from people. Tiffany posted birthday messages to brother Eric Trump while the U.S. Capitol was being ambushed by rioters, according to Vanity Fair. It seems like a pattern is developing of awkwardly timed social media moments.
Tiffany announced the big news on Instagram, with a photo of herself and Michael at the White House. Hey, they have one more day there, so why not? "It has been an honor to celebrate many milestones, historic occasions and create memories with my family here at the White House, none more special than my engagement to my amazing fiancé Michael! Feeling blessed and excited for the next chapter!" Tiffany wrote in the caption.
Perfect timing or not, Tiffany and Michael are engaged and he's about to be an official member of the Trump clan. So what's his net worth?
Michael Boulos' father is a billionaire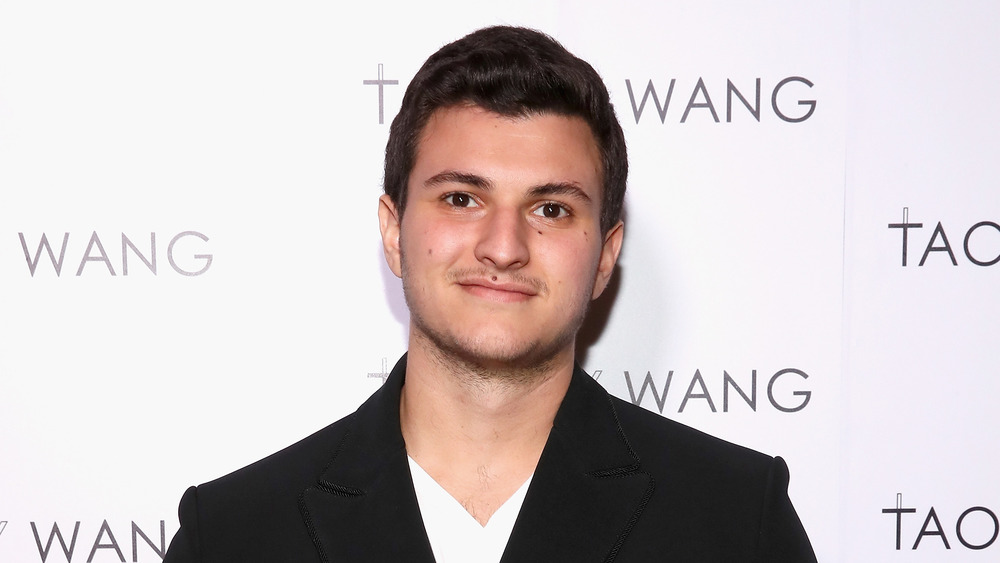 Astrid Stawiarz/Getty Images
Michael Boulos comes from an affluent family, according to Page Six. He was born in Houston, Texas, but grew up in Lagos, Nigeria, and is of Lebanese and French descent, per The Sun. He's been quite the world traveler and met Tiffany Trump while in Mykonos, Greece. In fact, Michael met Tiffany at the nightclub owned by Lindsay Lohan, according to People. That's an exciting way to meet someone, for sure!
Michael's father, Massad Boulos, is a Lebanese businessman "who runs Boulos Enterprises and SCOA Nigeria, a multi-billion-dollar conglomerate that trades in vehicles, equipment, retail and construction," per The Sun. His father is a billionaire, according to Celebrity Net Worth, so Michael isn't a newbie to the world of wealthy families.
So where does this leave Michael? His net worth is $20 million, according to the outlet. But it gets better: the outlet also notes that he's the heir to his father's fortune, so this net worth will likely be growing.