The Real Reason Vogue Is Publishing A New Kamala Harris Cover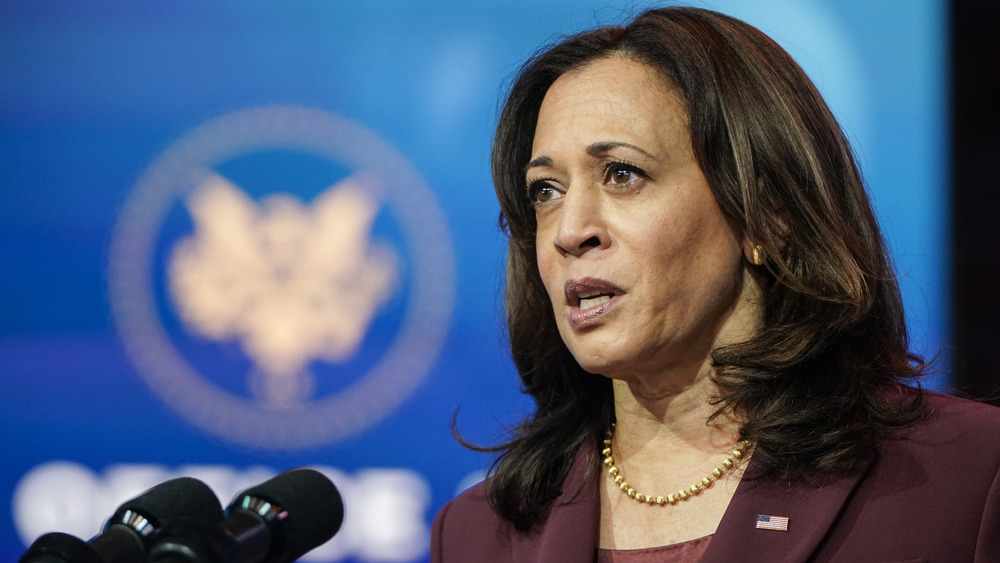 Joshua Roberts/Getty Images
All eyes are on Kamala Harris as she embarks on her journey of being the first female vice president and the first vice president of color. The Oakland, CA native made history when she was voted into office in November 2020 alongside President-elect Joe Biden. In fact, she started her political career as a history maker. She became the first Indian American — and second Black woman — to serve as a U.S. senator, when she was elected as senator of California in 2016, Brittanica reported. 
She grew up in a household that valued education. Her Jamaican father worked as a professor at the renowned Stanford University, while her mother worked in cancer research, according to the outlet. Harris graduated from the HBCU Howard University in 1986 with a bachelor's degree in political science and economics, before earning her law degree in 1989 from Hastings College. After 10 years of working as a district attorney, Harris was elected attorney general of California, and became the first female and first Black person to earn the spot. She won California's 2016 Senate race by championing her campaign around issues of immigration, criminal justice reform, an increased minimum wage, and protection of women's reproductive rights.
Vogue faced backlash over the original Kamala Harris cover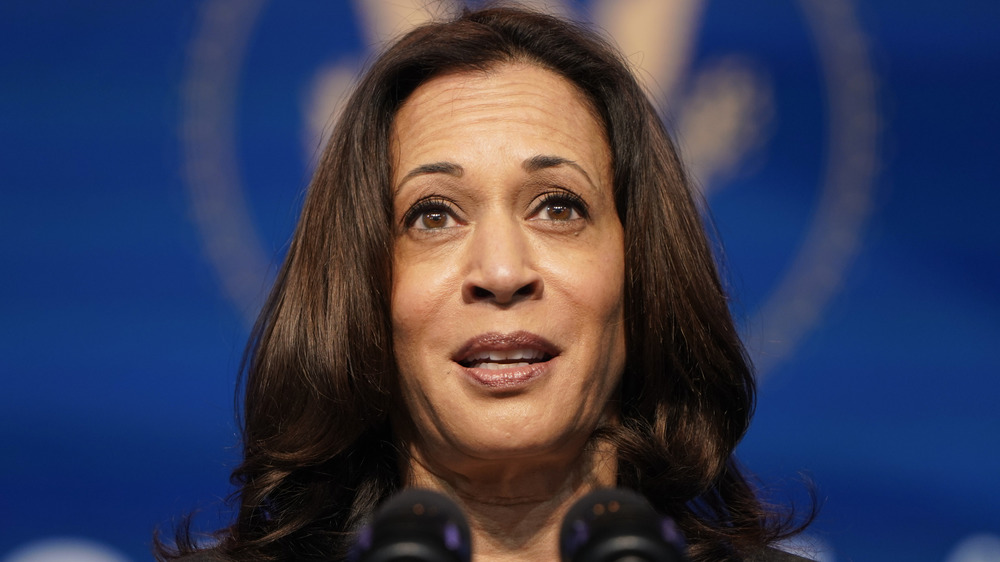 Joshua Roberts/Getty Images
With such a noteworthy career, and her 2020 election as vice president, Kamala Harris was more than qualified to grace the cover of Vogue in 2021. She looked casual on the cover of the February issue, sporting a blazer, T-shirt, and black jeans, accompanied by black Converse sneakers. But fans took to social media to blast the cover for not being representative of the first woman to hold the nation's second-highest office, Page Six reported. "Folks who don't get why the Vogue cover of VP-elect Kamala Harris is bad are missing the point," one person tweeted. "The pic itself isn't terrible as a pic. It's just far, far below the standards of Vogue. They didn't put thought into it. Like homework finished the morning it's due. Disrespectful."
To make matters worse, sources for Harris claimed she was "blindsided" by the cover after being told the mag would use a photo of her wearing a powder blue suit in front of a gold background, and not the casual shot of her in front of pink silk. However, the image that Harris preferred was used for Vogue's digital cover instead. When addressing the backlash, Vogue's editor-in-chief Anna Wintour told the New York Times that she "heard and understood the reaction" but that "it was absolutely not our intention to, in any way, diminish the importance of the vice president-elect's incredible victory." In fact, she claimed the more casual shot "reflected the moment that we were living in."
Vogue's new Kamala Harris cover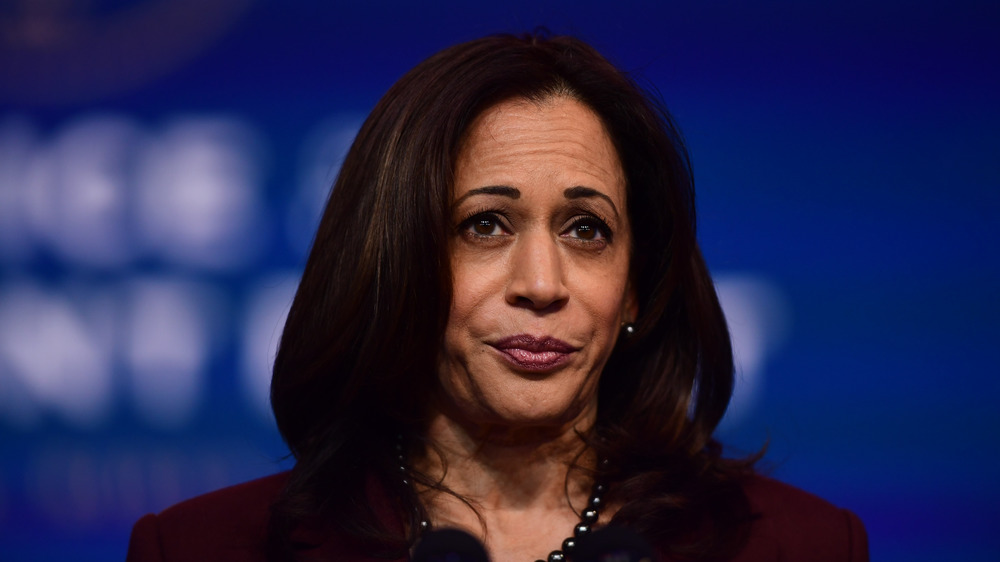 Mark Makela/Getty Images
According to Anna Wintour, using the less formal image of Vice President-elect Kamala Harris was a way "to reflect this tragic moment in global history," she told the New York Times. "A much less formal picture, something that was very, very accessible and approachable and real, really reflected the hallmark of the Biden-Harris campaign and everything that they are trying to, and I'm sure will, achieve," Wintour added. But, ahead of the inauguration on Jan. 20, 2021, Vogue released a statement confirming a new cover would be published in honor of the special day. 
"In recognition of the enormous interest in the digital cover, and in celebration of this historic moment, we will be publishing a limited number of special edition inaugural issues," a statement to Page Six read. An insider added that the move was a "gesture of goodwill combined with excitement about being able to publish this cover in time for this special day." When Vogue shared the news on Instagram, many fans took to the comments to call them out for the original cover. "Don't you mean 'we are publishing the cover that should have been,'" said one user, while another added, "This is the edition I want to buy. Ms Kamala Harris looking like the powerful and dignified woman she is." The new cover is proof that you can't please everyone, but you should at least try to please the first woman elected to the Oval Office.