Ant Clemons: How Much Is The Singer Worth?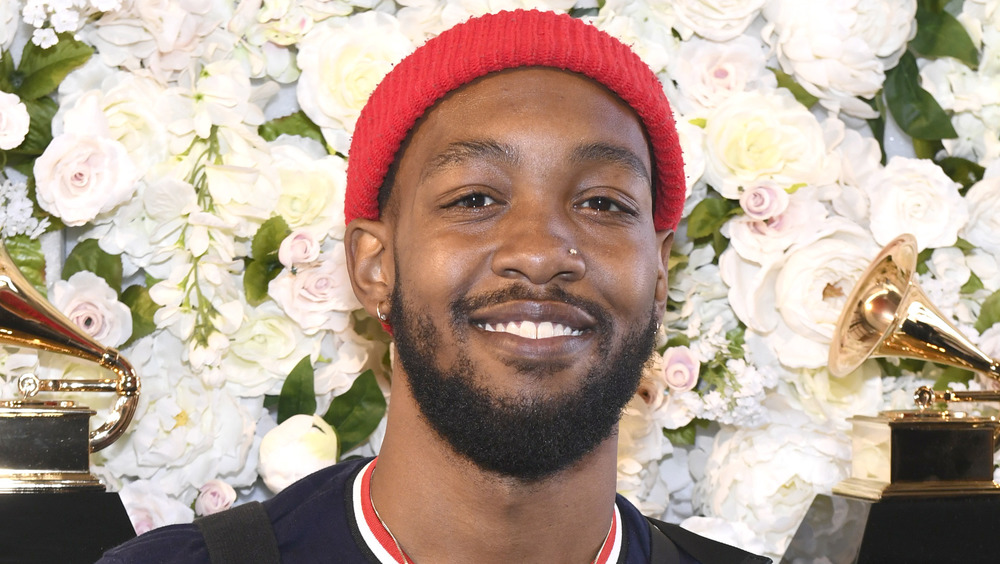 Timothy Norris/Getty Images
Ant Clemons is on his way to becoming a total music sensation. The New Jersey-born songwriter went from bussing tables at Red Lobster to collaborating with some of music's most iconic artists, including Kanye West and Beyoncé. His latest achievement? Being chosen to perform at President-elect Joe Biden's Inauguration alongside Justin Timberlake on Jan. 20, 2021.
Clemons has been rising in the ranks in showbiz for the last few years. Though his days were once filled with couch-hopping during visits to L.A., that all changed when Clemons' falsetto was featured on "All Mine," a song on West's 2018 album Ye (via Billboard). He's since worked with other hit performers, including Camila Cabello, Jay-Z, Ty Dolla Sign, Chance the Rapper, Childish Gambino, and Skrillex.
In addition to his gig at the presidential inauguration, Clemons' work was nominated for four Grammys at the upcoming 2021 awards — which has been postponed from January to March 2021 (via The New York Times). Though Clemons has yet to become a household name, it's pretty clear the singer has a big future ahead of him. Still, he has made a decent amount of money so far, and there's no doubt Clemons' bank account is only about to grow. Keep scrolling to find out the up-and-comer's net worth. 
Ant Clemons is destined to make the big bucks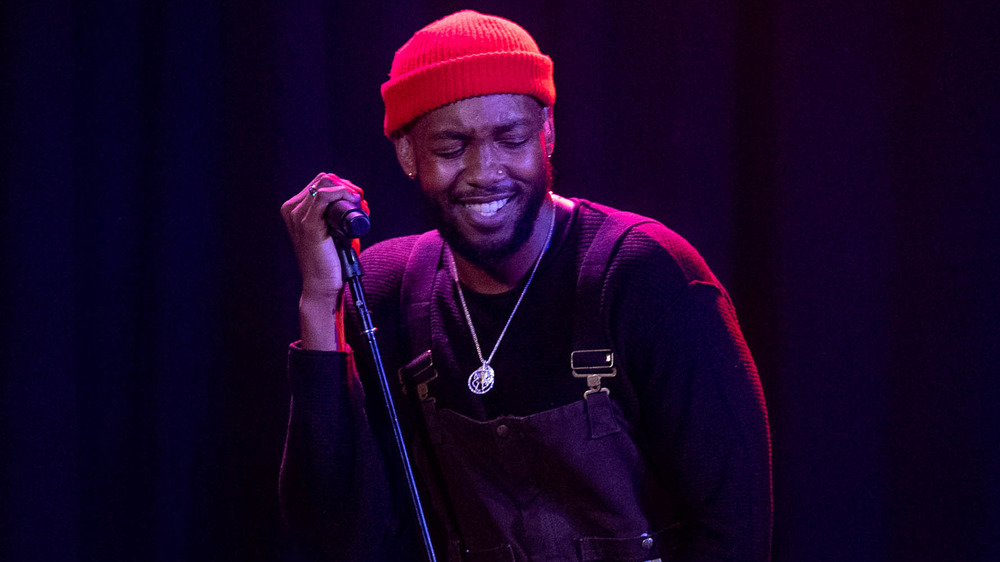 Emma Mcintyre/Getty Images
Ant Clemons is still on the path to becoming an international superstar, but by the looks of it, it won't be long. Because the artist is still cementing his status in the music industry, it's unclear how much money he has made in recent years. However, CelebSageWiki.com reports his net worth is estimated to be between $1 million and $5 million.
Clemons' growing bank account can be attributed to his multiple hit collaborations. Aside from being featured on Kanye West's various songs, as well as his 2019 gospel album Jesus Is King, Clemons co-wrote Beyoncé's "MOOD 4 EVA" and "Midnight Hour" by Skrillex with Boys Noize and Ty Dolla Sign. He also lent his vocals on "Bad Idea" by Cordae featuring Chance the Rapper, plus he helped create Camila Cabello's "My Oh My."
Clemons has even released music of his own. His discography includes multiple singles such as "Beep," "Freak," and "Better Days," all which he released in 2020. He also produced his very own album titled HAPPY 2 BE HERE, which includes songs featuring Timbaland, Pharrell Williams, and Ty Dolla Sign (via Spotify).
Looking back, Clemons is blown away by everything he has accomplished so far. "It's so wild," the "Excited" artist told NJ Advance Media in 2019. "If you had told me three years ago that Kanye West would be calling me, I would not believe you."
Clemons clearly has a big future ahead of him!