Kodak Black: How Much Money Is The Famous Rapper Worth?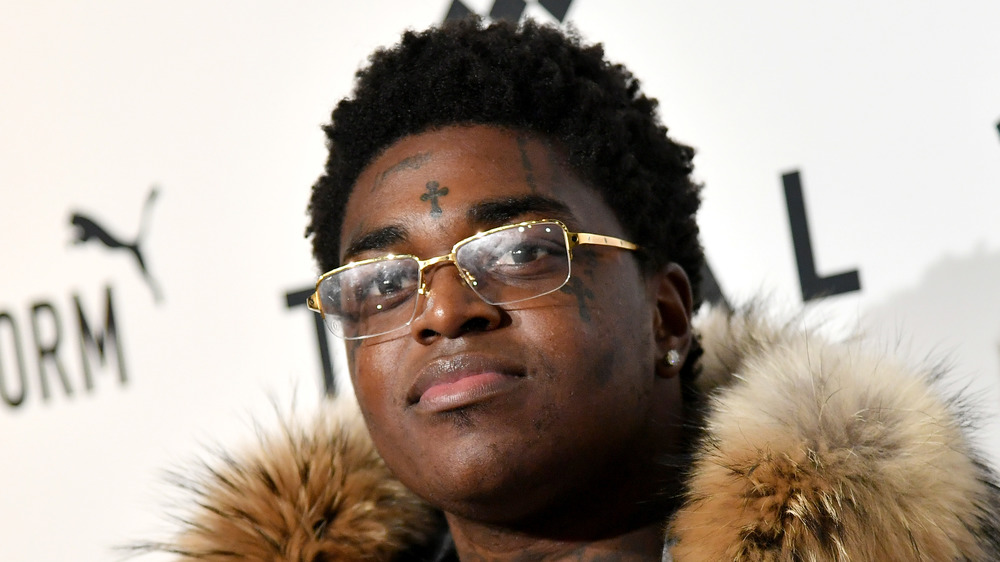 Mike Coppola/Getty Images
Kodak Black is most famous for being the rapper behind songs like "Tunnel Vision" and "Transportin'," but he's created buzz for other reasons as well. In November 2019, the star was sentenced to more than three years in prison on weapons charges, according to the Miami Herald. While he apparently had hopes of appealing his case, his situation took a dramatic turn in his favor in January 2021 when former President Donald Trump pardoned Black in what CNN called a "final flurry of presidential power" ahead of Joe Biden's inauguration.
"Kodak Black is a prominent artist and community leader. He has served nearly half of his sentence. Before his conviction and after reaching success as a recording artist, Kodak Black became deeply involved in numerous philanthropic efforts," White House press secretary Kayleigh McEnany said in a statement (via CNN). McEnany also noted that Black had "donated $50,000 to David Portnoy's Barstool Fund, which provides funds to small businesses affected by the COVID-19 pandemic" and had made a request "that his donation go toward restaurants in his hometown."
While you may not think that $50,000 sounds like a lot considering the rapper is a chart-topping star, it turns out that it's a decent chunk of Kodak Black's small fortune.
Kodak Black was determined to make his own money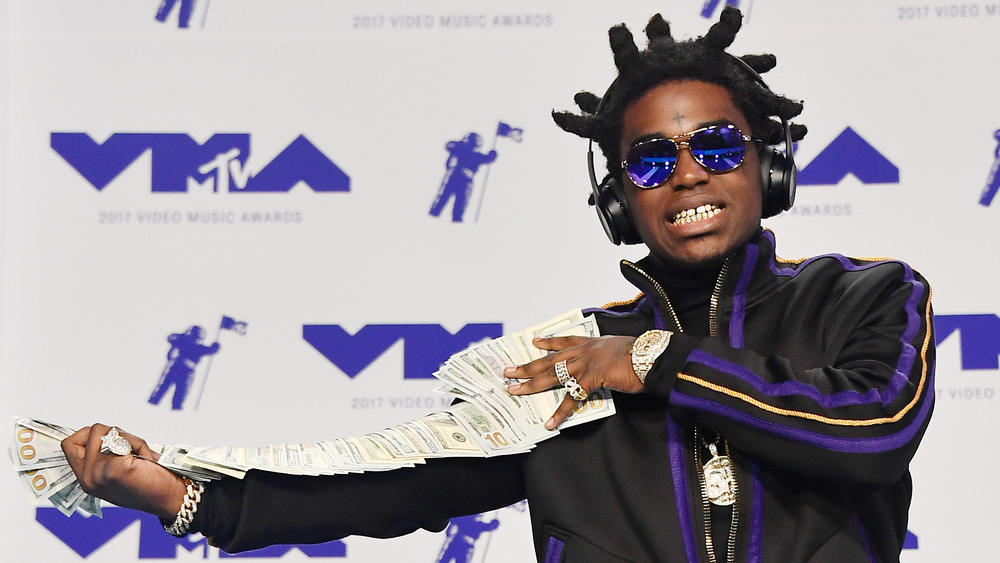 Frazer Harrison/Getty Images
Even before Kodak Black was famous, he had a dream and the determination to go after what he wanted. "When I was younger... I knew I was going to be slugged up, my whole mouth gold. I knew I was going to be eating good, that I was going to be outchea," he told The Fader in 2016.
In turn, Black, who comes from Florida's Pompano Beach, knew that he wanted to improve his financial situation. "I felt like, this is not going to work: look where I'm from, I don't know nobody, I'm too young. My dad wasn't in my life, he couldn't buy me sh**. My mom, her money going was straight to the bills," he said. "I was like, f*** it, I got to get my own money. At least if I had money in my pocket, I could get some food when I'm hungry."
That's just what he did. Granted, he may not have as much as veteran rappers like Nicki Minaj and Lil Wayne. However, he does have a $600,000 net worth, according to Celebrity Net Worth. And if he's able to get back to making music following his presidential pardon, then that number could keep rising.