Why Thousands Of Women Will Wear Pearls To Celebrate Kamala Harris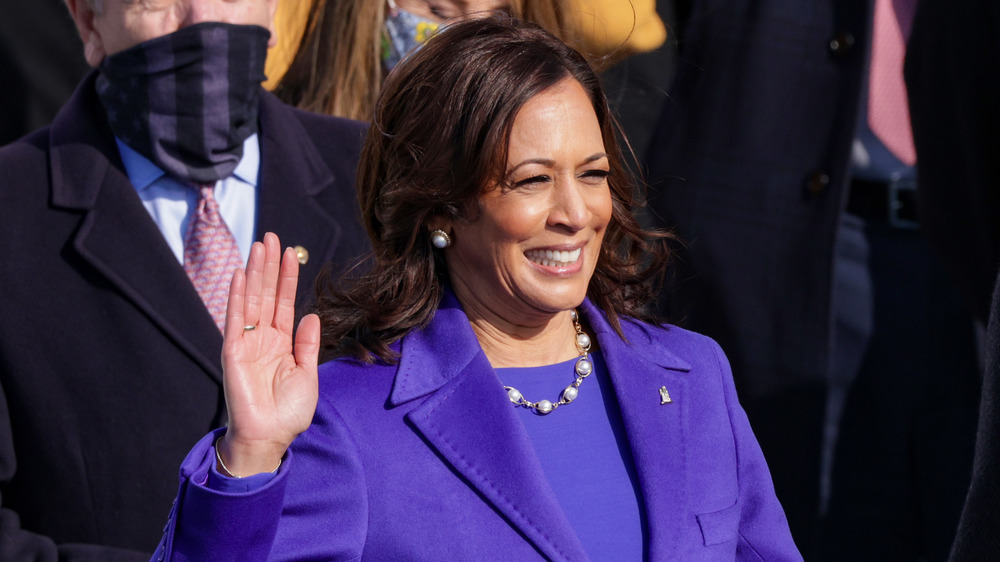 Alex Wong/Getty Images
Kamala Harris was sworn in as the Vice President of the United States in a historic moment on Inauguration Day in 2021. The former senator broke the glass ceiling, becoming the first woman, first Black woman, and first South-Asian woman to hold the office of the vice president.
Women across the country are celebrating the achievement by wearing pearls. According to the TODAY show, a woman named Hope Aloaye began a Facebook group encouraging women to wear pearls in support of the new vice president, who wears the jewelry piece in every major moment of her career. "I equated the pearls to women [because] we go through a lot of things, but we still come out shining," Aloaye said. "Pearls are every color, shape, size. It doesn't matter... I just thought that was a beautiful thing."
What Aloaye didn't know was there was a deeper meaning behind Vice President Harris' pearls, going back to her days at Howard University.
Of course, Kamala Harris wore pearls on Inauguration Day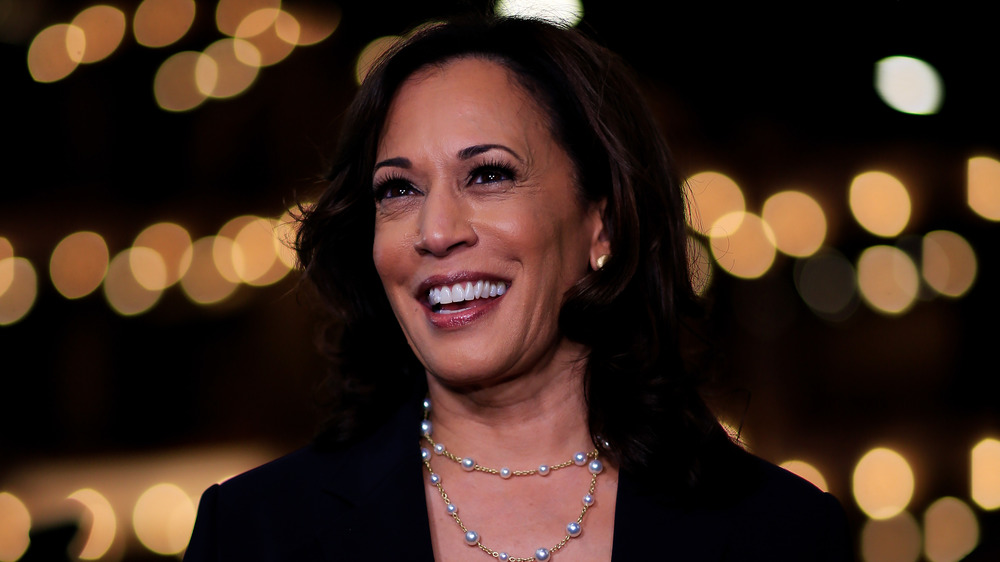 Cliff Hawkins/Getty Images
According to People, Vice President Kamala Harris has worn pearls at every major event in her career, including the 2012 Democratic National Convention and at the Vice Presidential debate in 2020.
So, what's with the pearls? As a student at Howard University, a young Harris joined Black sorority Alpha Kappa Alpha, where pink and green and pearls are a matter of custom uniform. Founders of Alpha Kappa Alpha are called the "Twenty Pearls," according to TODAY, and members of the sorority are referred to as "pearls."
Paying homage to her sorority, and the hundreds of thousands of Black women who are members of AKA, Vice President Harris, of course, wore pearls on Inauguration Day. The first female VP further showed her support for women and the historic moment by requesting the first Latina, female Supreme Court Justice Sonia Sotomayor to preside over her swearing in, according to ABC News.