This Could Be Why These Supreme Court Justices Skipped The Inauguration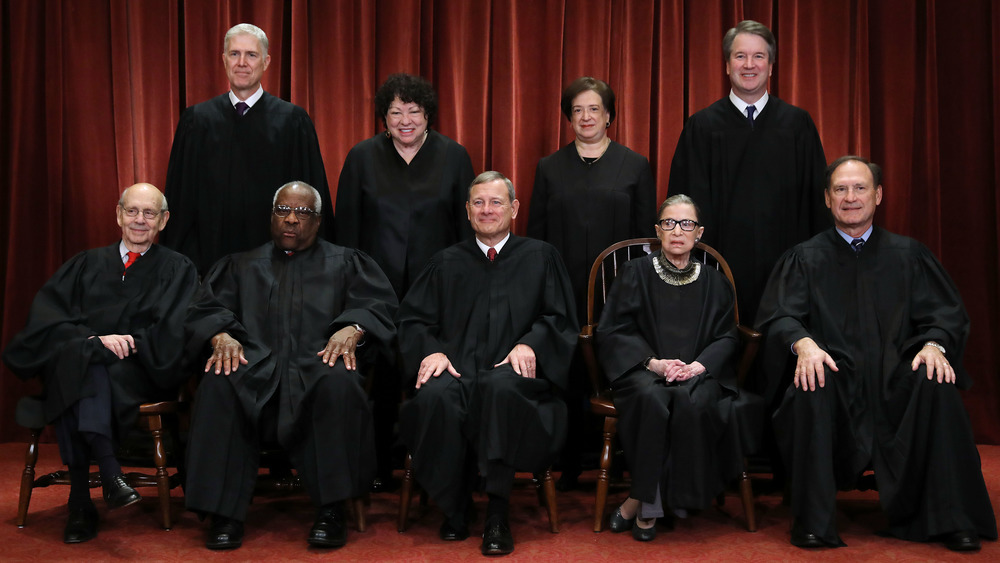 Chip Somodevilla/Getty Images
On Jan. 20, 2021, the public watched Joe Biden's inauguration as he was sworn in as the president of the United States and Kamala Harris was sworn in as vice president. It was a day that many were ready and willing to celebrate. That's why plenty of high-profile people turned up to witness the historic event.
Former President Barack Obama was there to see his past VP take on his new role, as was his wife, Michelle Obama. Chrissy Teigen traveled to Washington D.C. to support the new president and vice president as well as her husband, John Legend, who was asked to perform. The New Radicals even reunited for the occasion while Justin Timberlake, Demi Lovato, Jon Bon Jovi and Ant Clemons were all brought on board to take the stage.
However, it turns out that, along with now former President Donald Trump, a few Supreme Court judges failed to show up. Read on to find out why!
Were the missing Supreme Court Justices being safe or sending a message?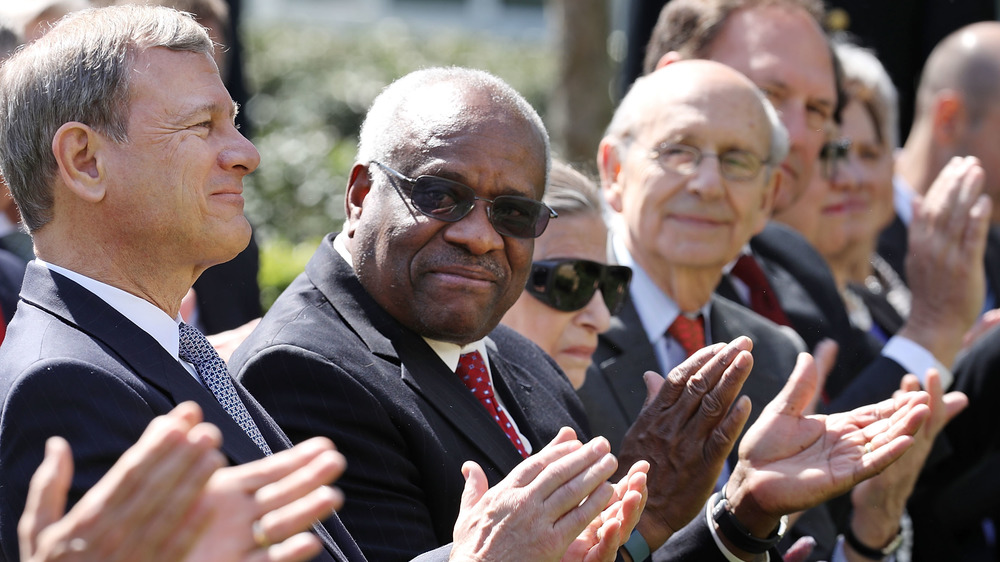 Chip Somodevilla/Getty Images
There are certain politicians who you definitely expect to see at a presidential inauguration. That includes those who sit on the Supreme Court bench. However, "[f]or the first time since at least 2001, not all members of the Supreme Court ... attend[ed] the inauguration," according to The Washington Post. "Justices Clarence Thomas, Stephen G. Breyer and Samuel A. Alito Jr., the three oldest justices, were the no-shows" when President Joe Biden and Vice President Kamala Harris were sworn in.
Kathleen Arberg, a spokesperson for the Supreme Court, explained their absence in a statement (via the Post), saying that "[s]everal of the Justices elected not to attend the inauguration ceremony in light of the public health risks posed by the COVID pandemic."
While that's certainly a valid reason to stay away, there may have been another motivation behind the fact that two of the prominent politicians didn't attend the inauguration. "The new administration has something of a strained relationship with the court: When he was a senator, Biden voted against the nominations of Thomas, Roberts and Alito," the Post noted, adding that "Harris voted against the Trump nominees." So, perhaps those who didn't show up were trying to make a silent statement by refusing to attend.