How Kanye West Really Feels About Donald Trump Leaving The White House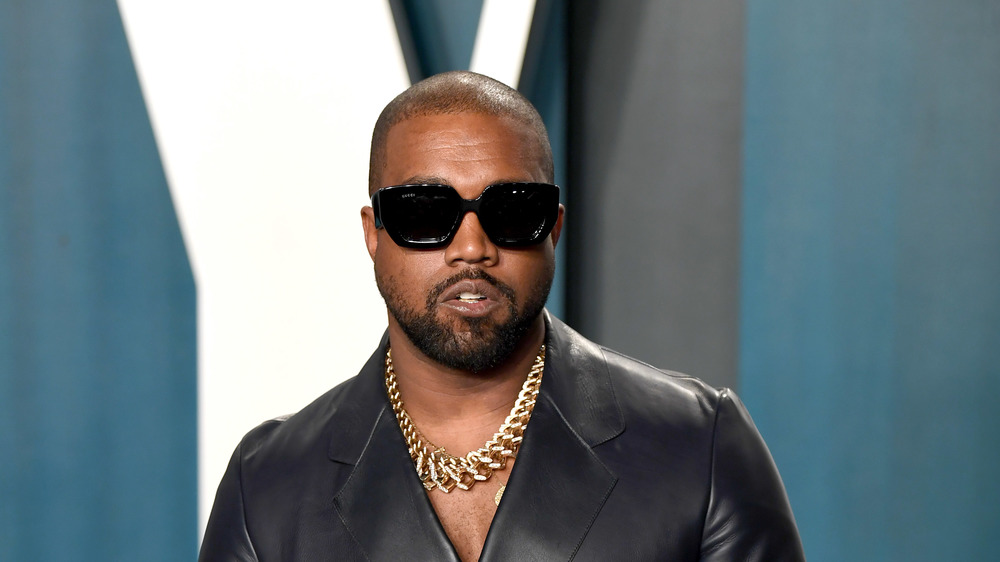 Karwai Tang/Getty Images
Fans are wondering how rapper Kanye West feels about Donald Trump's departure from the White House, after he publicly expressed his support for the controversial president during his four years in office. Their unexpected friendship kicked off in November 2016, after West was booed by his fans when he revealed he was on team Trump, via Business Insider. ""I told y'all I didn't vote, right? But if I would've voted, I would've voted for Trump," he told concertgoers. 
The following month, West shocked the hip-hop community when he met publicly with Trump at the Trump Tower to talk about "life." In later deleted 2017 tweets, the rap and fashion mogul shared that "multicultural issues" were among their discussion, as per the outlet. By April 2018, West returned to Twitter to confirm his "love" for #45. "You don't have to agree with trump but the mob can't make me not love him," the "Stronger" rapped tweeted. "We are both dragon energy. He is my brother." Trump responded to the supportive tweet saying, "Thank you, Kanye, very cool," according to BI. 
Six months later, West joined Trump for another public meeting, this time inside the Oval Office, where he proudly wore the president's signature red "Make America Great Again" hat. "They tried to scare me to not wear this hat," West told Trump, as noted by the Associated Press. "This hat, it gives me power in a way. You made a Superman cape for me," he told Trump.
Why Kanye West was 'non-existent' during Joe Biden's inauguration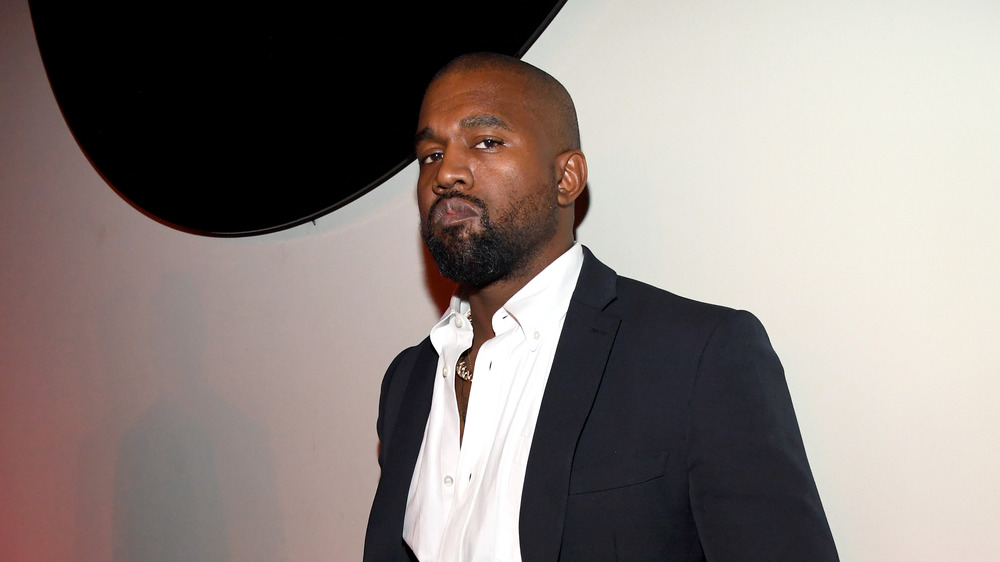 Kevin Mazur/Getty Images
Kanye West took his political ambitions seriously when he announced his run for presidency on Independence Day 2020. "We must now realize the promise of America by trusting God, unifying our vision and building our future," he tweeted. The same month he spoke with Forbes about his campaign and why he lost support for Donald Trump. "I am taking the red hat off, with this interview," he declared. But he made sure to credit Trump for being "the closest president we've had in years to allowing God to still be part of the conversation." 
But, after both West and Trump lost the 2020 election to President Joe Biden, the "New Slaves" rapper went into seclusion and left fans wondering what his thoughts were on the turnout. 
Sources for West explained why he tuned out of politics until his supposed return in 2024. "Kanye is a bit in his own world right now and not paying much attention to Trump leaving and Biden becoming the president," an insider told Hollywood Life days before President Joe Biden's inauguration on Jan. 20, 2021. They also shared why he's remaining low-key until his next presidential run. "He is going to be non-existent when it comes to the next few days and all of that." they explained. "He's working and focusing on music right now, the politics and 2024 have plenty of time to show itself and when they do, everyone will know."