The Real Meaning Behind Joe Biden's Middle Name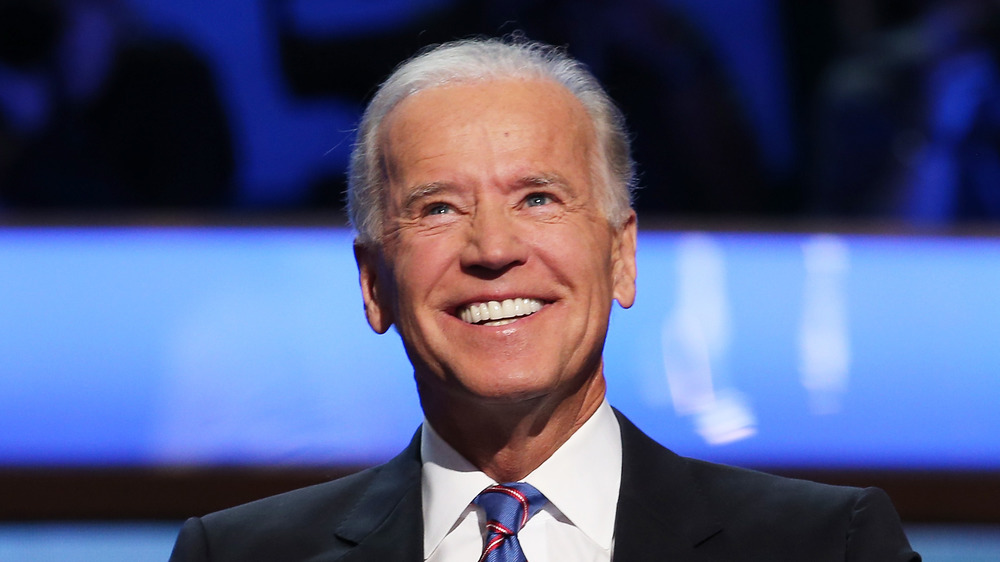 Chip Somodevilla/Getty Images
On Jan. 20, 2021, Joe Biden was sworn in as the president of the United States, making his name an even bigger part of the country's history than before. Of course, he's far from the only Biden around. There's also his wife and first lady, Dr. Jill Biden, as well as his son, Hunter Biden, and daughter, Ashley Blazer Biden. From time to time, you might also hear the names of other members of the Biden family, such as his granddaughter Naomi Biden. That said, you'll be hearing the president's name most of all. But do you actually know what his full name is? 
"When Joe Biden takes office as America's 46th president, he'll also continue another White House tradition, the tradition of unusual presidential middle names," according to WNEP. The outlet lists other former U.S. leaders to prove its point, including Richard Milhouse Nixon, Rutherford Birchard Hayes, and Franklin Delano Roosevelt. There was also Warren Gamaliel Harding, and Harry S. Truman who didn't have a middle name, but just that middle letter. As Reader's Digest explains, Truman's parents seemingly "couldn't decide on a middle name" so they went with a letter that would "[honor] both Harry's paternal grandfather ... and his maternal grandfather." As for Theodore Roosevelt? As WNEP notes, Teddy "had no middle name" at all.
So what is Joe Biden's middle name? And what is the meaning behind it? We can answer both of those questions for you!
Joe Biden's middle name is both 'elegant' and 'musical'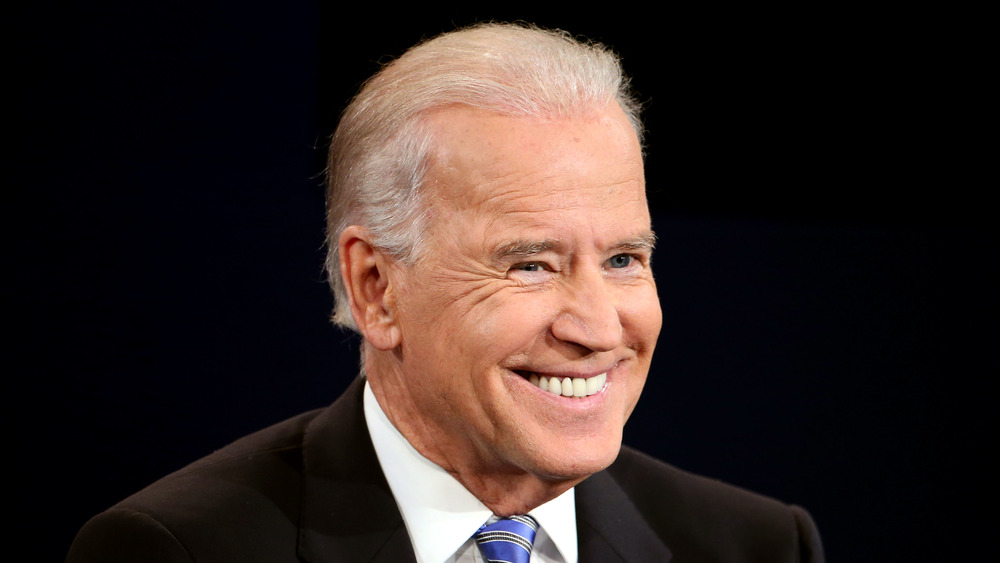 Chip Somodevilla/Getty Images
Born in Scranton in 1942, President Joe Biden was the eldest child "of Catherine Eugenia Finnegan Biden and Joseph Robinette Biden, Sr.," according to his website. Long before he became the president or even a politician, he was welcomed into the world as Joseph Robinette Biden, Jr.
Clearly given the same middle name as his father, the younger Biden explained that the moniker has actually been around for a lot longer than just the two generations. "[Robinette is] my grandmother Biden's maiden name. It's French. And it goes back a long, long way," he told C-SPAN (via New York Magazine's Intelligencer). "Allegedly the Robinettes came over with Lafayette and never went home," he added, before noting that he isn't certain that's what happened. "We can't guarantee that," he said. Still a cool story, though.
However, it turns out that not everyone is charmed by the name Robinette. The Intelligencer is apparently under the impression that it "sounds like some kind of miniature bird, or maybe a doo-wop backup singer." On the other hand, the Daily Beast thinks it's "a great middle name." They backed up their opinion of Robinette by noting that "[i]t's elegant, musical, and just French enough." Oui, oui!