What Biden's First Tweet As POTUS Looks Like Compared To Trump's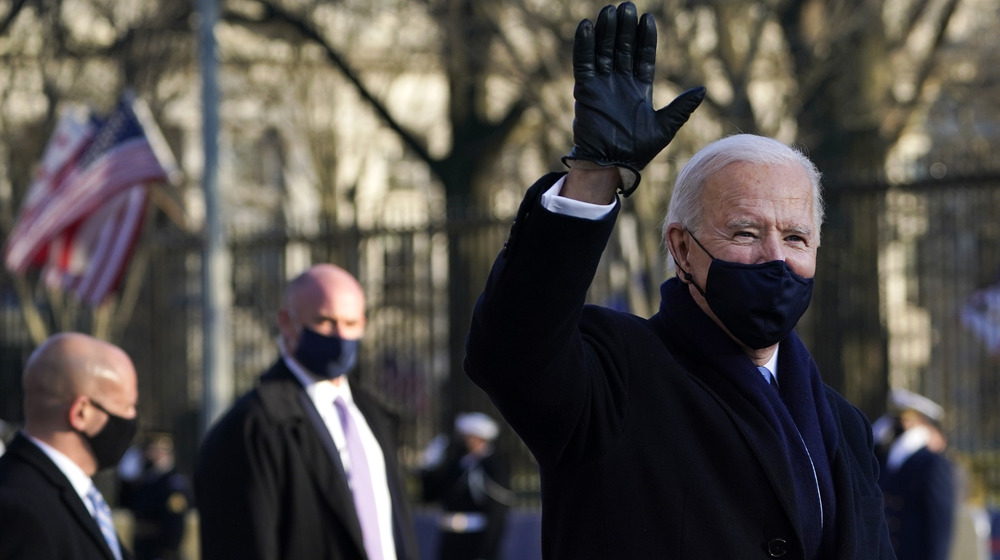 Drew Angerer/Getty Images
It's impossible to talk about former President Donald Trump's four-year presidency without talking about his favorite communication medium — Twitter — which he began using as a presidential mouthpiece minutes after he was inaugurated in 2017. President Joe Biden has also issued the first tweet of his term, but, unlike Trump, is using the official @POTUS account.
Former President Trump began his administration with a series of three tweets quoting his inauguration speech, emphasizing the anti-establishment message that had been a central theme of his campaign.
"Today we are not merely transferring power from one Administration to another, or from one party to another – but we are transferring..." former President Trump tweeted, continuing, "power from Washington, D.C. and giving it back to you, the American People. #InaugurationDay," and, "What truly matters is not which party controls our government, but whether our government is controlled by the people." Trump continued to tweet repetitions of his inaugural address and links to his Facebook page, as The Verge reported.
Though definitely unusual, these first tweets were nowhere near the inflammatory rhetoric that eventually came to characterize his style, and eventually got him removed from the platform altogether following the attempted insurrection.
Joe Biden's first tweet focuses on getting to work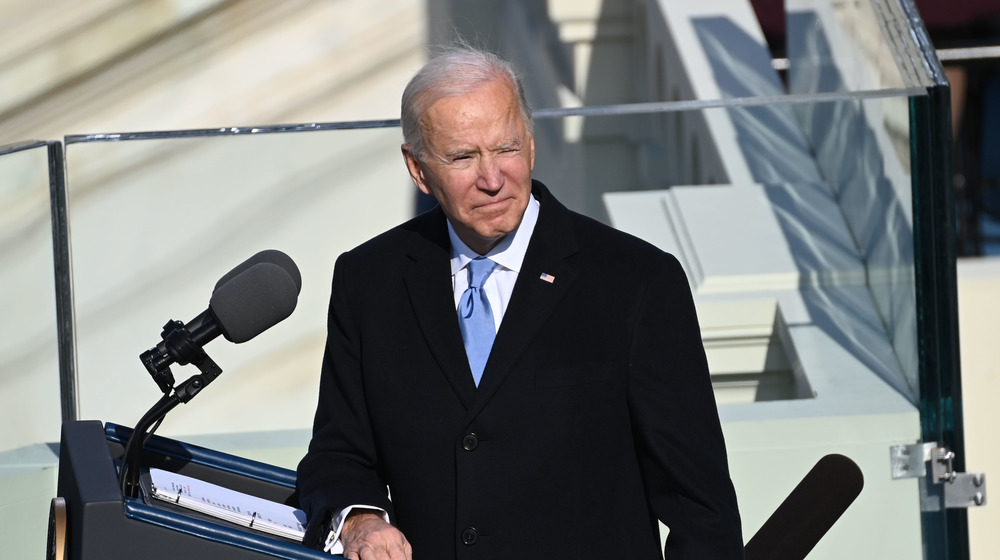 Pool/Getty Images
Four years later, former President Donald Trump's Twitter account has been permanently suspended, so the country can only imagine what his response to President Joe Biden's first tweet as POTUS might be.
President Biden's first day in office is notable for its long legislative agenda and, just like his administration, his first tweet as president gets right to the point. "There is no time to waste when it comes to tackling the crises we face. That's why today, I am heading to the Oval Office to get right to work delivering bold action and immediate relief for American families," President Biden tweeted.
The new administration's first priorities are to reverse many of former President Trump's executive orders, including the Muslim travel ban, construction of the border wall, and inclusion in the Paris Climate Accord. President Biden also plans to institute a mask mandate on all federal properties and halt evictions and student loan payments.
In his inaugural speech, President Biden focused much of his message on unity and healing, but he didn't shy away from addressing the many issues facing the country today, from the ongoing pandemic to the fight for racial justice. Now what's left to see is if he's able to follow through on those promises.