Michelle Obama Shares Her True Feelings About Biden's Inauguration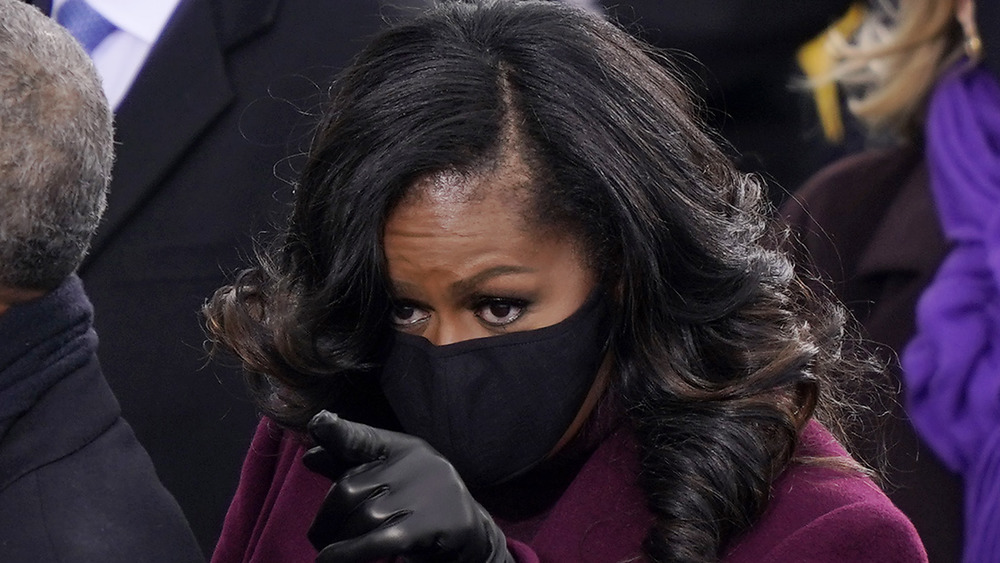 Drew Angerer/Getty Images
On Jan. 20, 2021, President Joe Biden and Vice President Kamala Harris walked out of the Capitol building for their historic inauguration. Among the crowd, of course, was former President Barack Obama and former First Lady Michelle Obama. The Obamas and Bidens are more friends than old colleagues, especially concerning Michelle and First Lady Dr. Jill Biden. In a 2016 interview with People (via Oprah Magazine), FLOTUS recalled, "It was an instant bond...we just knew we would be friends. Even if we don't see one another for maybe a month because we're both in different places, we get together, and it's like that friend that you see a couple years later. And it's like you never, you know." Aww. Talk about a sweet relationship!
Of course, Michelle would have equally glowing words to usher in the new president. Keeping scrolling after the jump to read Michelle's touching words for the newly inducted POTUS. 
Michelle Obama is ready for the Biden admin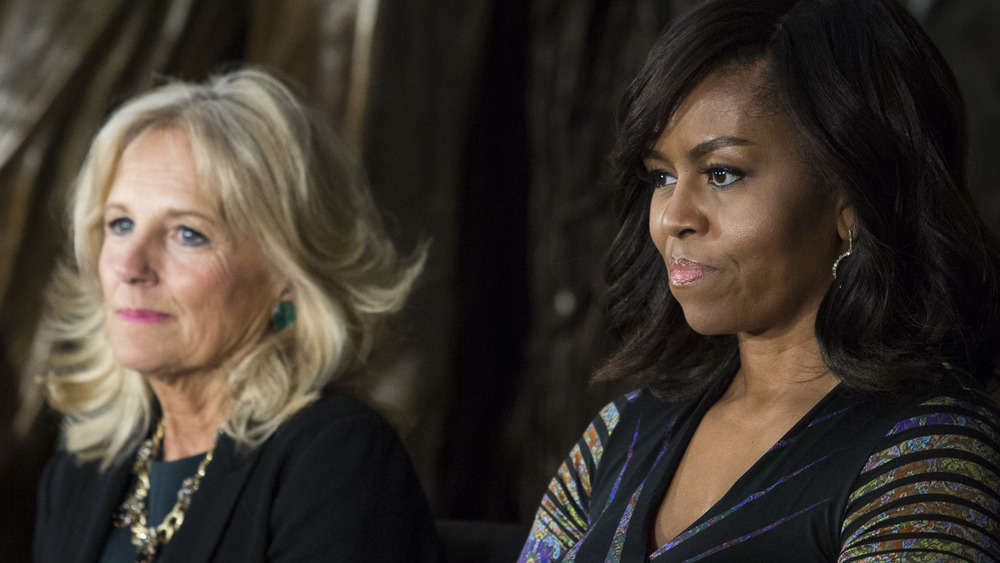 Drew Angerer/Getty Images
Many laud Michelle Obama for being an amazing writer, and the former FLOTUS did not skimp on her words for President Joe Biden. 
In an official statement released on Jan. 20, 2021, she wrote, "After a disturbing era of chaos and division, we are entering the next chapter of American leadership with the inauguration of Joe Biden and Kamala Harris. Right now, I'm feeling more than just relief at putting the past four years behind us. I'm feeling genuinely hopeful for what's to come." 
This sentiment rings similar to an Instagram post she shared earlier in the day, which featured a picture of her husband, former President Barack Obama, being sworn in. "It's no secret that the work ahead will be challenging," she wrote in the caption. "And no one person, even a president, is capable of waving a magic wand and fixing the problems that persist in this country. But this past year I've seen folks from all over America step up like never before, whether it was peacefully protesting against racial injustice, registering first-time voters, or simply making sure a neighbor could safely get their groceries. It feels like we might finally be getting some momentum. And with @JoeBiden and @KamalaHarris in the White House, we can once again start thinking about building the future we want for ourselves and our children."