Bruce Springsteen's Inauguration Concert Song Explained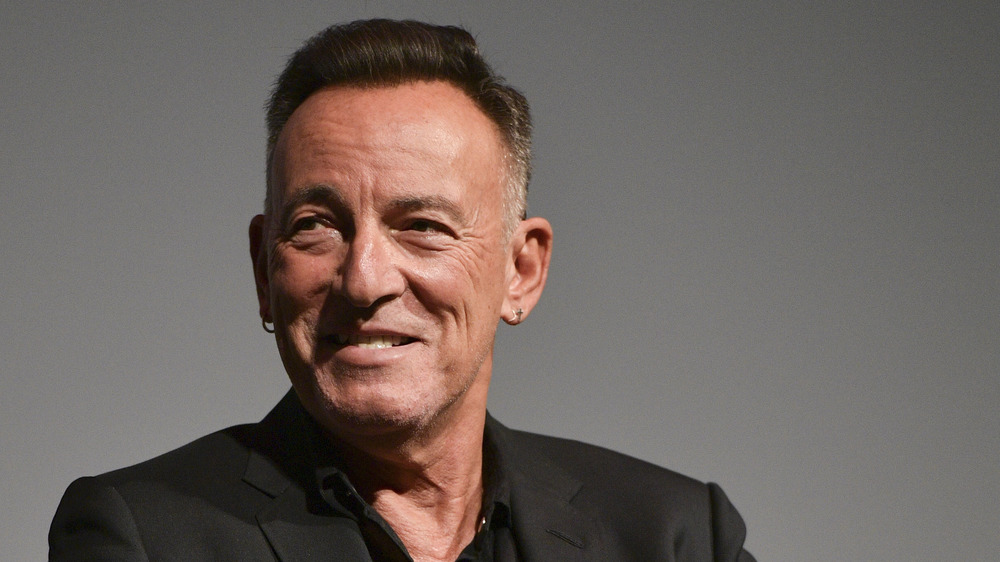 George Pimentel/Getty Images
Justin Timberlake, Demi Lovato, Jon Bon Jovi, and John Legend were just a few of the big names tapped to help celebrate President Joe Biden and Vice President Kamala Harris' inauguration on Jan. 20, 2021. The inauguration and following celebratory special Celebrating America were "a unique opportunity to spotlight the resilience and spirit of an America united," according to Presidential Inaugural Committee CEO Tony Allen (via E! News).
This year, though, the PIC wanted to honor essential workers who have sacrificed their safety to keep the U.S. running through the coronavirus pandemic. "We have witnessed countless heroes this past year step up to the frontlines and serve their fellow Americans, so we are telling their stories, spreading their collective light and celebrating the best of our country and its people with this prime-time program," Allen said.
The event's host, Tom Hanks, kicked off the night with a message of hope and unity, followed by a performance from legendary rock artist Bruce Springsteen. The New Jersey native chose to serenade viewers with an original tune that was quite telling of the times in America. Keep reading to learn the message behind Bruce Springsteen's inauguration concert song.
Bruce Springsteen picked a meaningful song for the inauguration
Bruce Springsteen took the stage on the steps of the Lincoln Memorial to offer a "small prayer" with President Lincoln peeking over his shoulder. Accompanied by just a guitar, he started to sing his 1999 song "Land of Hope and Dreams."
The song tells a story of endurance with the hope that things will get better — a message that has been echoed leading up to inauguration day. The first verse reads, "Grab your ticket and your suitcase. Thunder's rolling down the tracks. You don't know where you're goin', but you know you won't be back. Darlin' if you're weary, lay your head upon my chest. We'll take what we can carry, and we'll leave the rest (per Genius). 
The lyrics may be related to the hard times America endured in the months leading up to the 2020 presidential election, like the coronavirus pandemic that has killed more than 400,000 Americans as of this writing and the country's deep ideological divides. The last lines in the verse admit the song's characters may need rest, and they will fight through what they can.
The chorus of "Land of Hope and Dreams" speaks of the inevitable hard work that will hopefully get the characters to where they want to be. "Well, big wheels roll through fields where sunlight streams. Meet me in a land of hope and dreams," the song beckons.
Springsteen last performed at former President Barack Obama's inauguration in 2009.