How Chrissy Teigen Damaged Her Teeth At The Inauguration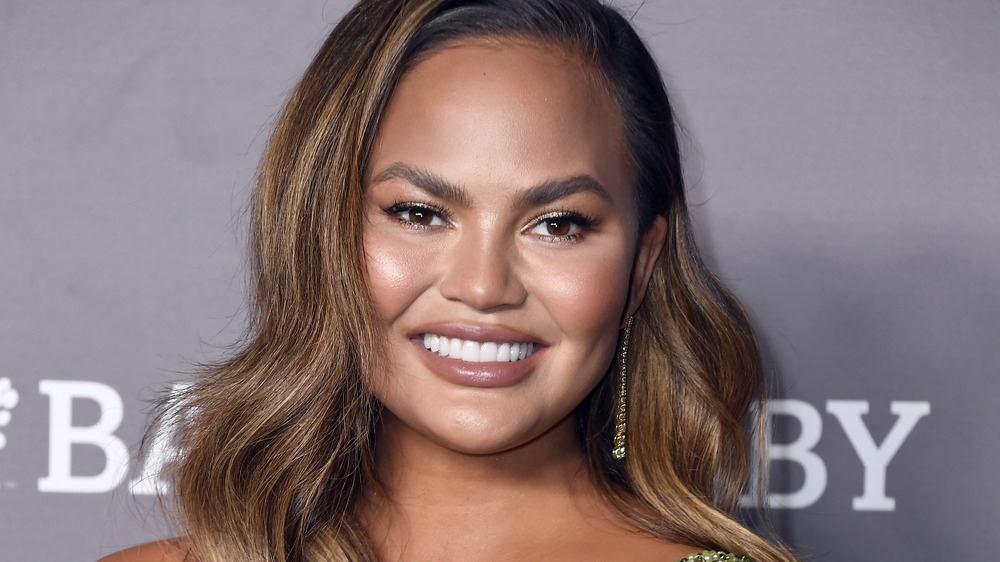 Frazer Harrison/Getty Images
It's been a whirlwind couple of days for Chrissy Teigen. On Jan. 20, 2021, the supermodel and cookbook author attended the presidential Inauguration in Washington, D.C. to show support for husband John Legend. Legend — along with a slew of other superstars, including Lady Gaga, Katy Perry, and Demi Lovato — performed at the historic event, making it a night to remember.
While Teigen was excited to attend the event, she was initially met with criticism about traveling to D.C., as the city was under high security following the Jan. 6 Capitol riots. Fans on Twitter questioned why Teigen couldn't watch the event virtually, or how her family was able to travel to D.C. given the strict lockdowns. Teigen clapped back, responding to a tweet by asking, "why are you guys always mad at me" and telling fans that D.C.'s lockdown "is not my fault but I'm sorry you're frustrated."
Despite the backlash, Teigen, Legend, and their two children enjoyed Inauguration Day and their time in the country's capital. Later that night, however, Teigen encountered more drama — but this time it involved a late-night snack.
Chrissy Teigen's day ended with a missing tooth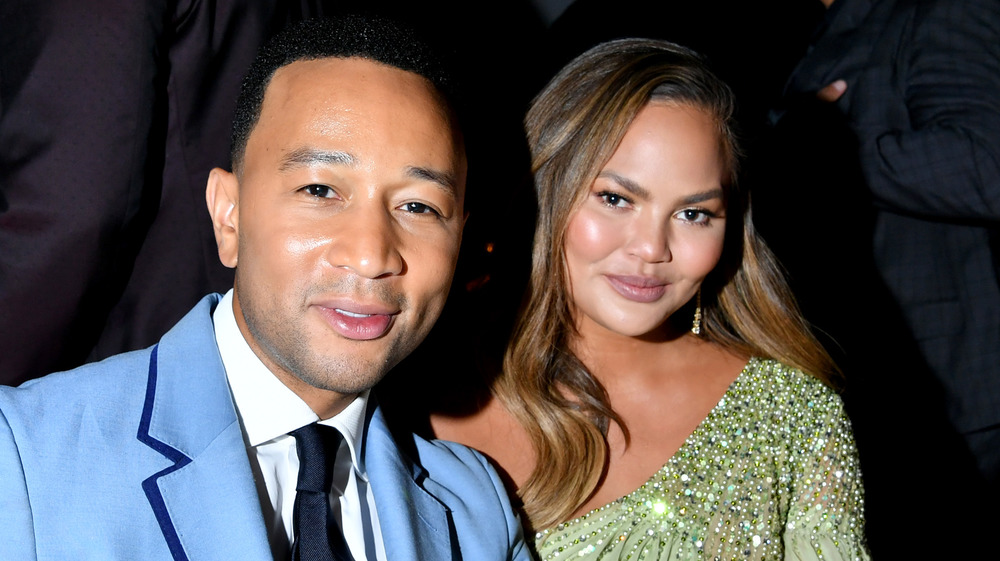 Amy Sussman/Getty Images
Chrissy Teigen is no stranger to sharing what she eats on social media. Her Instagram feed is sprinkled with videos of her making delicious and exquisite meals, but that doesn't mean that Teigen doesn't enjoy an easy snack every now and then. According to E! News, once Teigen was back home from the Inauguration, she had a fruity snack craving that ultimately backfired. "I just lost my tooth in a Fruit Roll-Up," Teigen tells her followers in a Twitter video, while holding the now-separated tooth in her hand. When a fan questions if it was a real tooth, cap, or veneer, Teigen clarifies that it was a cap, but that she "loved him like he was a real tooth." 
While Teigen's night may have ended on a sour note, there was some silver lining. After former President Donald Trump blocked her on the Twitter POTUS account, new President Joe Biden not only unblocked her, but followed her — much to Teigen's excitement. In fact, Teigen is now part of an exclusive group. As of Jan. 21, 2021, the POTUS Twitter account only follows 13 other accounts, with one of them being none other than Teigen herself.
Once she found out the news, she joked that she should "prob never tweet again" — though knowing Teigen, we have lots of hilarious tweets and clap-backs to come!