Why Trump Didn't Pardon Himself Or His Children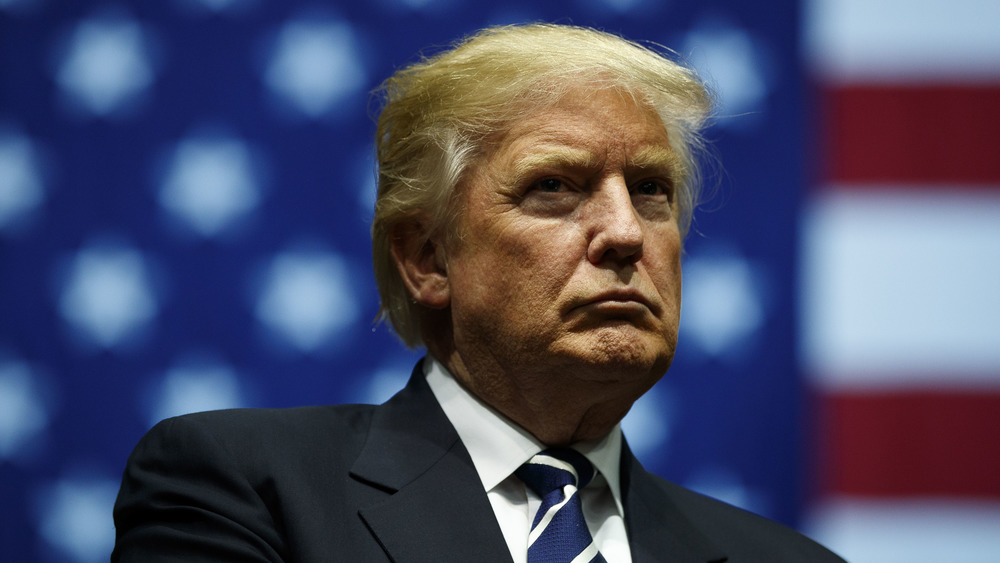 Drew Angerer/Getty Images
Former President Donald Trump issued 70 last-minute pardons on January 19, 2021, but left his own name — as well as any of his children's — off the list.
Trump's list of presidential pardons included some surprises, according to CNN. Ex-aide Steve Bannon has been officially let off the hook for allegedly defrauding Trump supporters through a fundraising effort for the president's infamous wall on the U.S.-Mexico border. Trump also pardoned Republican party fundraiser Elliot Broidy, who accepted money to lobby the president on behalf of Chinese and Malaysian interests. The rapper Lil Wayne, who could have been sentenced to 10 years in prison for illegally possessing a firearm, also had his charges dismissed.
Forbes reported that Rudy Giuliani, notably missing from the list, denied any interest in a pardon. The former mayor of New York could face prosecution after advocating for "trial by combat" in front of a crowd of Trump supporters ahead of the Capitol riots, per Independent. Joe Exotic, the star of Netflix's documentary Tiger King, was also snubbed.
But the most glaring absence from the pardons was the president himself, along with any of his immediate family. Sources have claimed that Trump inquired about the possibility of pardoning himself, and CNN reported that he had repeatedly asked his aides about the legal repercussions. This wasn't the first time the question had been raised: Trump publicly claimed he was able to pardon himself back in 2018, after the Russia investigation. So why didn't he take the final opportunity to save himself from potential prosecution?
Trump legally couldn't pardon himself anymore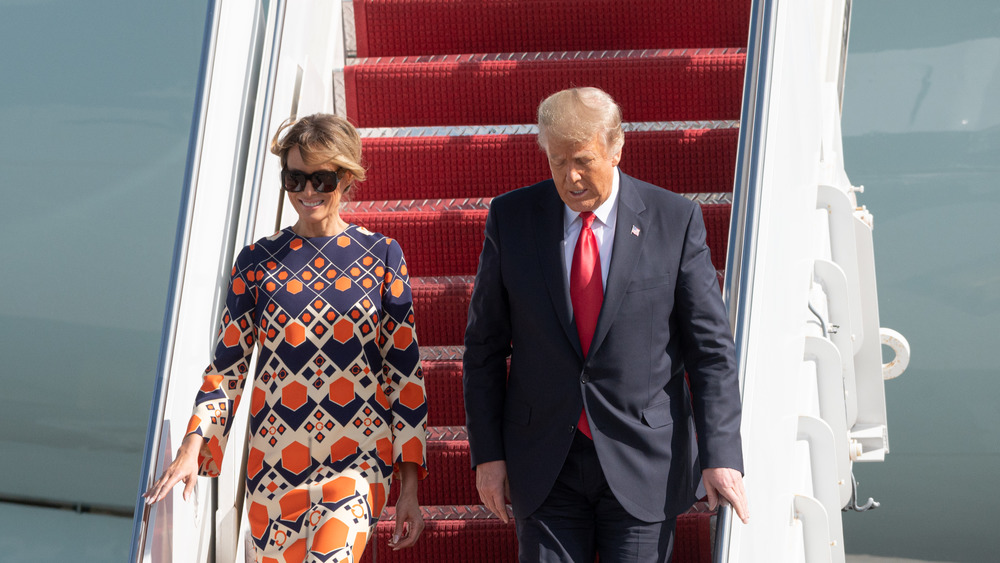 Noam Galai/Getty Images
As CNN summarized, Donald Trump essentially lost the option to pardon himself when the House of Representatives voted to impeach him on Jan. 13, 2021. The Constitution explicitly forbids the president from pardoning anyone who is currently undergoing impeachment, in a section called the "Pardon Clause."
During a speech outside the White House on Jan. 6, Trump repeated his claims that the election had been stolen and told his supporters to "fight like hell," according to the BBC. Crowds later stormed the Capitol building, which resulted in the deaths of five people. Trump was impeached for the second time on Jan. 13, 2020 for "incitement of insurrection," making him the first-ever president to be impeached twice. 
When it comes to other possible future charges, CNN reported that White House Counsel Pat Cipollone and former Attorney General Bill Barr both advised against a self-pardon. No American president has ever tried to use the power of presidential pardon for their own benefit before, so there's no legal precedent for how it would work out in court. But Barr cited a 1974 legal memo from the Justice Department that ruled out the possibility of Nixon pardoning himself, claiming it should still stand.
Pardoning himself when he's not currently on trial could also look like an admission of guilt. The action would only grant Trump immunity from federal prosecution, not state, and might even worsen his chances in a state trial, according to Al Jazeera, since he would not be able to invoke the Fifth Amendment to protect himself against self-incrimination.
Trump may have been protecting his family's political future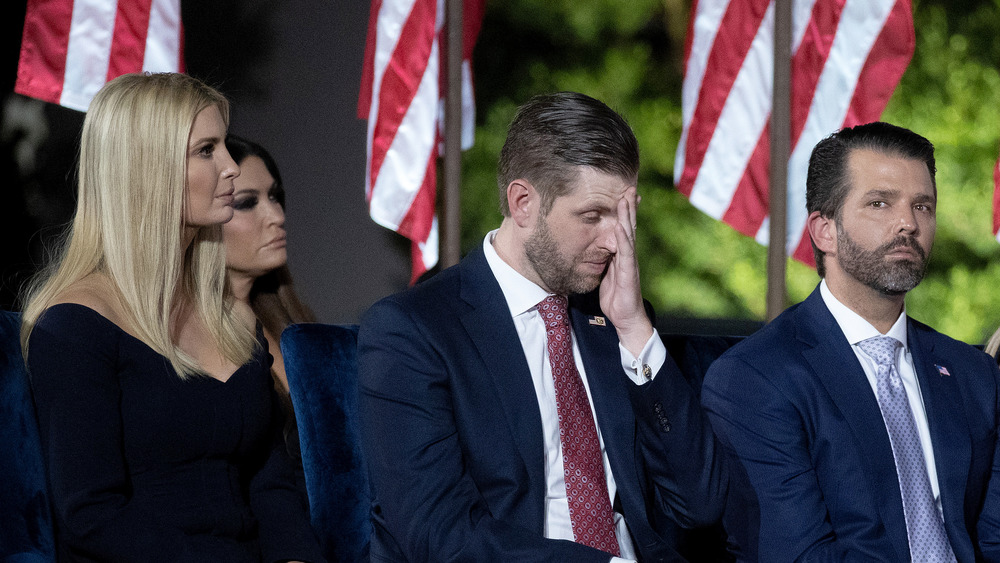 Chip Somodevilla/Getty Images
During his time as president, Donald Trump has been no stranger to pardoning people who are close to him. In December 2020, he pardoned Charles Kushner, father of his son-in-law Jared. 
But Trump has chosen not to pre-emptively clear any of his children's names, possibly out of concern that it would make them look guilty. Trump's children have stood by him in the wake of the Capitol riots and defended him when he was banned from Twitter. They have also been complicit in several family scandals themselves, according to the Washington Examiner. Eric Trump was questioned in 2020, for example, during an investigation into possible fraud within the Trumps' real estate company. Jared Kushner was also accused of deliberately omitting contacts he had with Russians during the 2016 election campaign.
With those scandals in mind, Trump's cautiousness might also stem from the fact that the Trump family still has political ambitions. Donald Jr. was reportedly thinking about running for Senate in Wyoming in 2020, per the Examiner, and at least two other family members are still considering their prospects: Ivanka Trump has been linked with a possible run in Florida, and Eric's wife Lara might be looking at North Carolina as a prospect. 
"Our movement is just beginning," Donald Trump himself claimed in his farewell speech from the White House on Jan. 19, 2020. His decision not to pardon himself or his family proves that he's still thinking about his future as a politician — and his Senate trial will soon decide whether he has one or not.