The Truth About Elizabeth Olsen's Childhood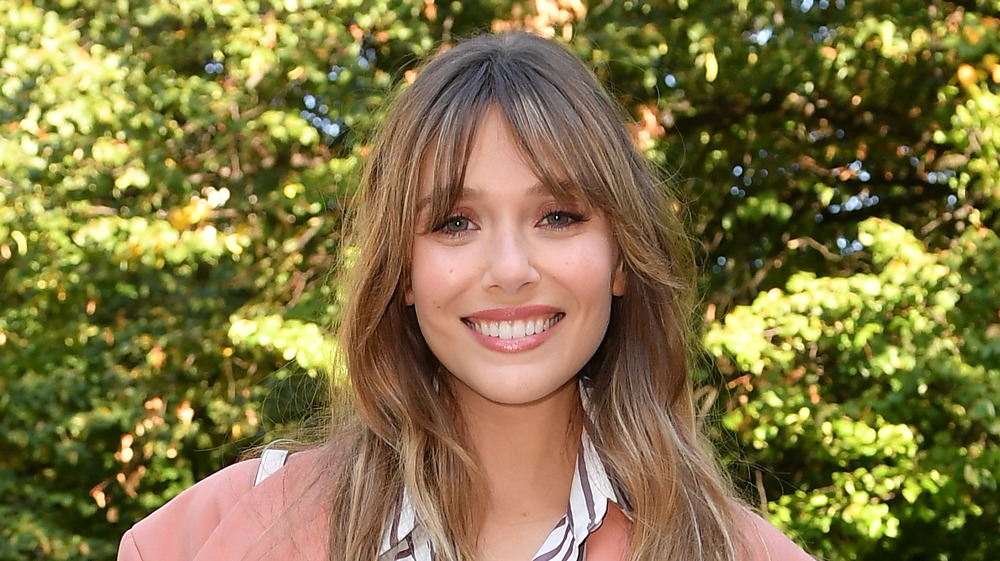 Jacopo M. Raule/Getty Images
If you adore Elizabeth Olsen in her role as Wanda Maximoff (a.k.a. Scarlet Witch) in the Marvel Cinematic Universe movies, then you were surely thrilled when her character was given her own show. WandaVision, which premiered in January 2021, gave the actor a chance to star in a series, which is undoubtedly an impressive accomplishment... but is honestly nothing new in her family.
Elizabeth happens to be the younger sister of Mary-Kate and Ashley Olsen, who both played the part of Michelle Tanner on Full House for years throughout their childhood. Beyond that, Elizabeth has an older brother, James Trent, as well as a pair of younger half-siblings — Courtney and Jake, who, Cosmopolitan notes, are the children of Elizabeth's father David and his second wife, McKenzie. The four older siblings came from David's first marriage to their mom, Jarnette.
Growing up as the sister of two child stars was obviously a unique experience and Elizabeth was fully willing to admit while sitting down for a chat on Lorraine (via the Daily Mail) that it was "definitely not a lot of people's average childhood." Although she did note, "I don't know if any of us look back at our childhoods and think of any of them as average."
That's fair, however, most people don't end up on-screen because of their famous siblings, which is exactly what happened to Elizabeth when she was a child.
Elizabeth Olsen has appeared on-screen with Mary-Kate and Ashley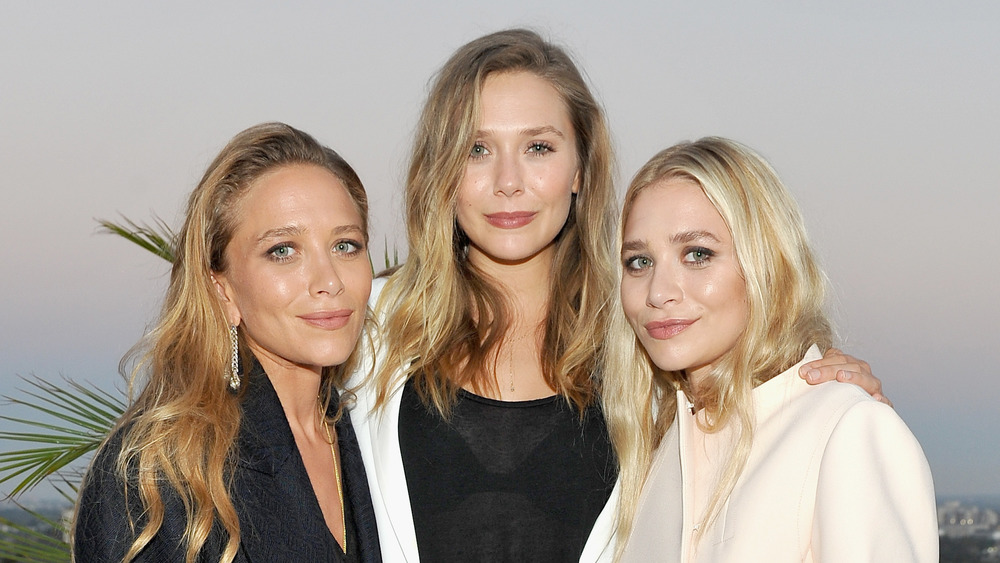 Donato Sardella/Getty Images
Elizabeth Olsen may be making her own way in Hollywood these days, however, some of the roles that she landed when she was a child came thanks to the fact that her sisters, Mary-Kate and Ashely Olsen, were already stars. If you remember, the twins not only became famous for their work on TV, but they also made plenty of movies together before they had even become adults.
Along with playing "Girl with Flowers" on an episode of Full House, per IMDb — "Michelle Rides Again: Part 2," if you want to track it down — Elizabeth also appeared in a few "straight-to-video tween-pics" that her older sisters starred in, according to The Guardian. Granted, Elizabeth wasn't given the biggest roles. For instance, her "biggest scene" in one story "was getting bubblegum out of [her] hair!" She (we have to assume sarcastically) admitted to The Guardian, "Oh, I really got to exercise the acting muscles there — you can't imagine the awesome thespian demands on the kid playing Girl In Car in How The West Was Fun!"
That may not have been the most ideal role, but we're sure it was still pretty cool for her to get to work alongside her sisters. Especially since they no longer act these days.