The Bachelorette: ABC Exec Hints At Who The Next Leading Lady May Be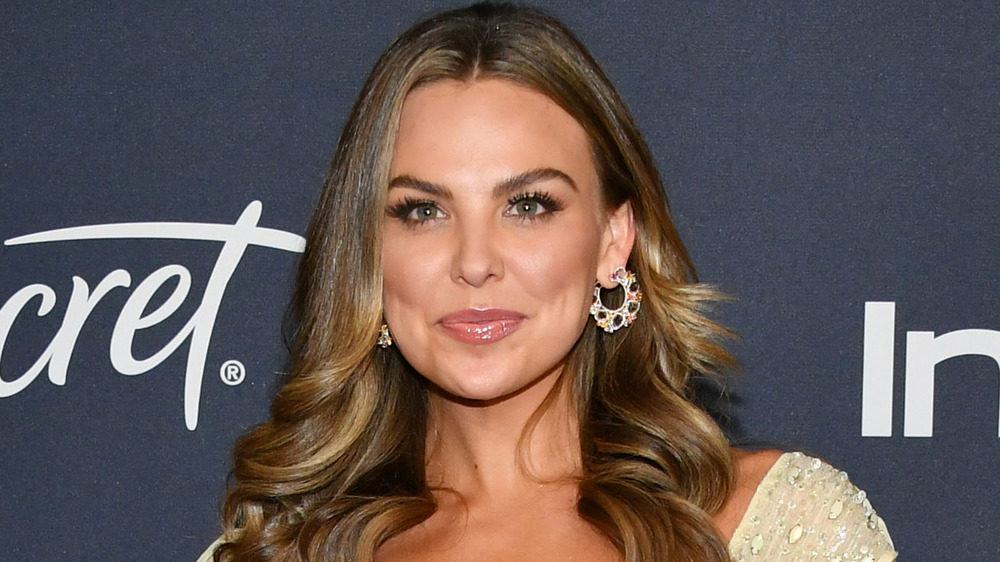 Amy Sussman/Getty Images
Usually, when the Bachelor or Bachelorette is announced, it's someone who has previously appeared on a Bachelor Nation show, allowing fans of the franchise to already have a connection with the upcoming season. That's why making Bachelorette alum Tyler Cameron's best friend Matt James the leading man for Season 25 of The Bachelor was such a change for the franchise. Not only was he the first Black male lead cast, but he was completely new to the franchise. Sure, he had a following by association, but Matt was a fresh face for many.
"We're sort of starting on a blank page, which I think is good," ABC executive Rob Mills told Variety in a January 2021 interview. "It's definitely great to have the connective tissue over several seasons, but then I think it's good to start a new chapter." While ABC Entertainment President Karey Burk previously said in a statement (via People) that Matt would be the "perfect Bachelor," fans have seemingly taken longer to feel the same way. 
Although Bachelor ratings are still topping the 18-49 age demographic among ABC's competitor networks, per Variety , the 25th season of The Bachelor is being viewed far less than previous seasons. With Matt's season well under way, it's likely that ABC has at least begun the process of figuring out who will be crowned the next Bachelorette and how they can keep viewership up. Mills isn't too worried about ratings, though, and has even hinted at who the next leading lady may be.
Who will ABC choose as the next Bachelorette?
First of all, it's important to note that ABC apparently isn't too worried about Matt James' season's ratings. In fact, ABC executive Rob Mills thinks ratings will go up like never before. "I actually think you're going to see ratings rise more exponentially than you would during previous seasons because people are going to start talking about it and word-of-mouth is going to kick in," he told Variety. However, his enthusiasm does not necessarily point to ABC choosing another person that was not previously on a Bachelor Nation show. 
At this point, it's a bit too early to tell who could end up as the Bachelorette. That being said, fans have noted that Katie Thurston (pictured above), who is on Matt's season, would be a great contender. And despite Mills' strong belief that choosing a Bachelor not previously seen on the franchise was still the way to go, he doesn't see that happening again anytime soon. In fact, he even teased that he thinks there might be a Bachelorette currently on our television screens every Monday night. 
"I would say with 99.9 percent certainly, the Bachelorette is going to be someone who comes from one of our previous seasons," he shared. "Probably Matt's, but at least someone who is familiar to Bachelor Nation," he added. Matt's season went from peaceful to dramatic real quick, so it looks like Bachelor Nation fans will have to buckle up and hang on for the ride before officially learning who the next Bachelorette will be.