The Truth About Hank Aaron's Wife Billye Aaron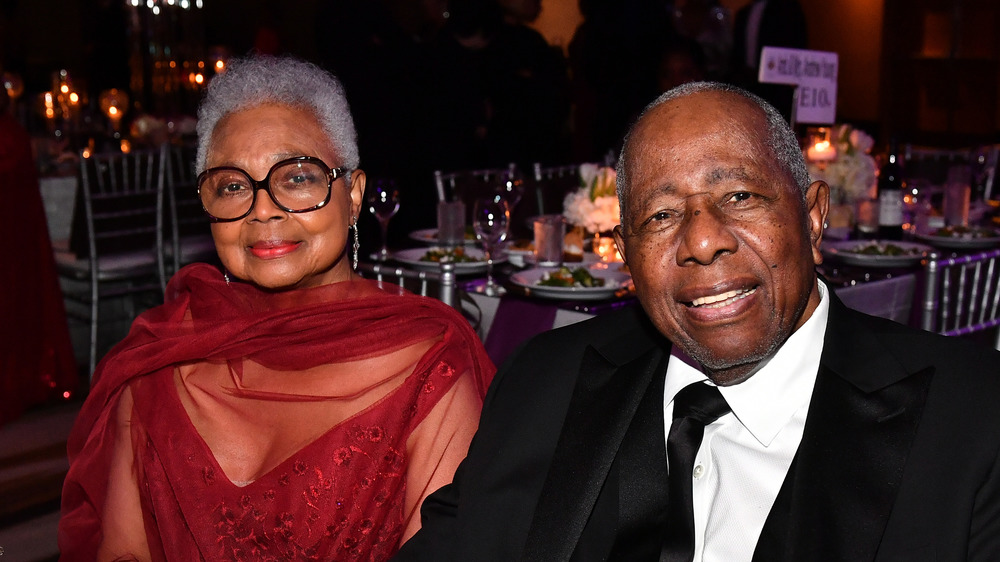 Paras Griffin/Getty Images
As the world is mourning MLB legend Hank Aaron, it's only fitting that we take a moment to recognize his wife of 48 years, Billye Aaron, not only for her tremendous loss but also for her major contributions to society and Black culture.
"Hammerin' Hank," as he was sometimes called, will likely be remembered best for beating Babe Ruth's historic home run record in 1974 in the face of fierce racist opposition and death threats, according to The Washington Post. Born and raised in Alabama during the days of segregation, the National Baseball Hall of Famer used his clout from sports to advocate for civil rights along the way.
And Billye was no different. While her husband was smashing records on the baseball diamond, she was smashing glass ceilings and racial barriers in the TV industry in the South. She was a fierce champion of education, especially for the underserved, and worked as a nonprofit executive. Get to know Billye a bit more after the jump.
Billye Aaron has devoted her life to education and advocacy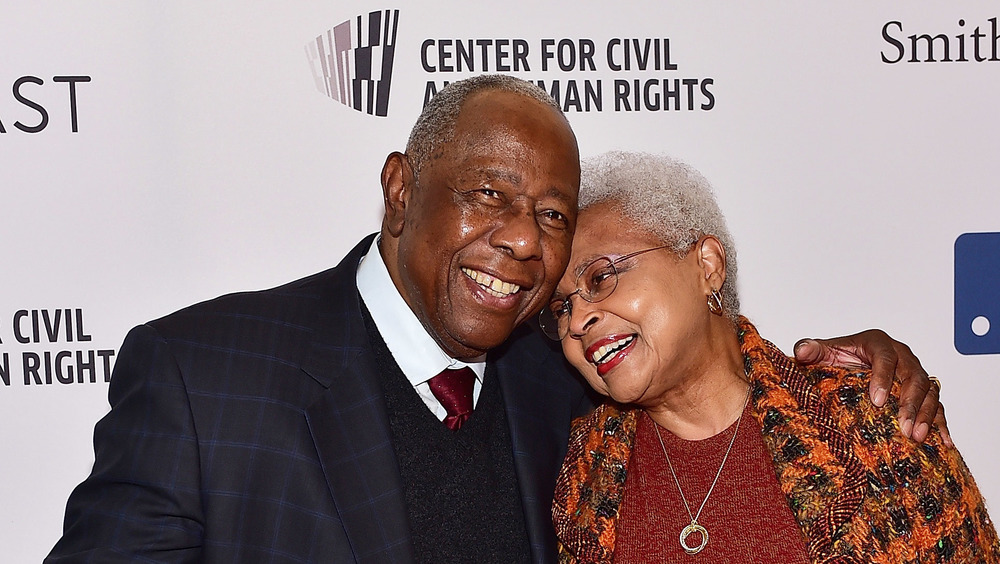 Moses Robinson/Getty Images
Born in Anderson County, Texas in 1936, Billye Jewel Suber Aaron valued education from an early age. After graduating from high school, she earned a bachelor's degree from Texas College and a master's degree from Atlanta University, according to The History Makers, the nation's largest African-American video oral history collection. She was a post-graduate student at the University of California at Berkeley and went on to teach high school and college for 12 years.
Meanwhile, she was tapped to co-host "Today in Georgia" on Atlanta's WSB-TV. That made her the first Black woman to co-host a daily, regularly scheduled talk show in the Southeast, according to Mount Mary University, where she gave a keynote address in 2013. "She interviewed national and international leaders, dignitaries and celebrities, including Vice President Hubert Humphrey, Sidney Portier, Harry Belafonte, Jane Fonda and Pearl Bailey," according to the school. In 1975, she got an eponymous weekly talk show.
Her passion for education never waned: She served on the boards of Texas College and Morehouse College and was a major fundraiser for the United Negro College Fund. In the nonprofit realm, she's been a longtime active member of the NAACP and co-founded the Hank Aaron Chasing the Dream Foundation with her husband. Its goal? "To help children with limited opportunities and financial barriers develop their special talents and pursue their dreams," according to Mount Mary University.
Today, we tip our hats to Billye, as well.