Why Jill Biden Plans To Continue Teaching If She Becomes First Lady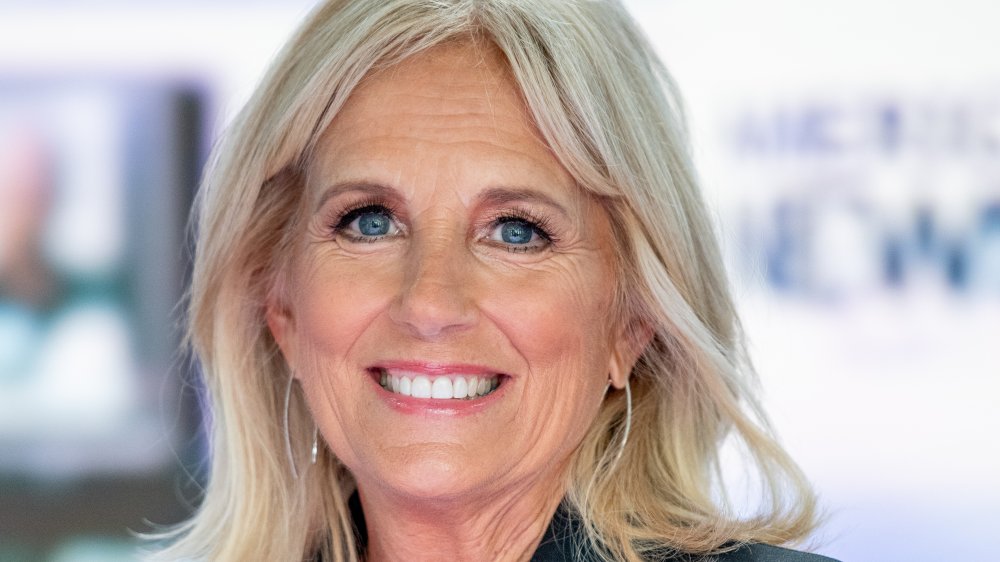 Roy Rochlin/Getty Images
The second night of the 2020 Democratic National Convention officially declared former Vice President Joe Biden the Democratic nominee for President in the 2020 election. The keynote speaker of the night was Dr. Jill Biden, wife of the nominee.
Jill supported her husband, citing the need for "leadership worthy of our nation" (via Fox News). Her speech highlighted the importance of family, and she recalled the tragic deaths of Joe's previous wife and child in 1972 as well as the death of their son, Beau, of brain cancer in 2015. She also emphasized her own expertise, education — even delivering the speech from her old high school classroom.
"How do you make a broken family whole? The same way you make a nation whole," said Jill in her speech. "With love and understanding — and with small acts of kindness. With bravery. With unwavering faith. You show up for each other, in big ways and small ones, again and again."
What would Dr. Jill Biden be like as a first lady? The answer is in her profession. According to Harper's Bazaar, Jill earned her doctorate in education from the University of Delaware in 2007 and is currently a professor at a community college. She continued to teach throughout her two terms as second lady of the United States.
But would that change if her title became first lady? Let's take a look.
Her students call her Dr. B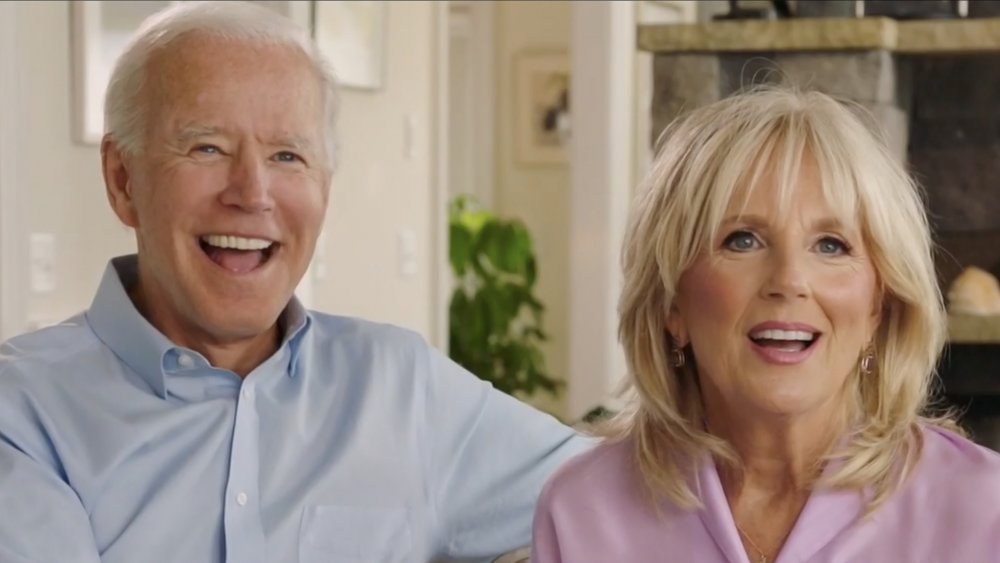 Handout/Getty Images
Her students may call her Dr. B, but as the 2020 Presidential election takes place, they may have to change her title to First Lady Dr. B.
In an interview with CBS Sunday Morning, Dr. Jill Biden, former second lady of the United States, professor, mother, and wife to 2020 Democratic presidential nominee Joe Biden, shared that even if a new title was added to her resume, she would still teach.
"I hope so. I would love to," said Jill in the interview. "If we get to the White House, I'm gonna continue to teach. It's important, and I want people to value teachers and know their contributions, and lift up the profession."
Jill also used the opportunity to share how she met Joe, and that after becoming mother to their daughter Ashley Biden in 1981, she chose to be a working mom because she cherishes her career as a teacher. 
"I teach a lot of immigrants, and refugees," Jill told CBS. "I love their stories, I love who they are as people, and I love the fact that I can help them on their path to success."
Her role as a professor has made her more than qualified to campaign for her husband, especially when it comes to his support for educators, and her love for teaching is clearly irreplaceable, even by the White House.