Olivia Newton-John's Net Worth: The Grease Star Makes More Than You Think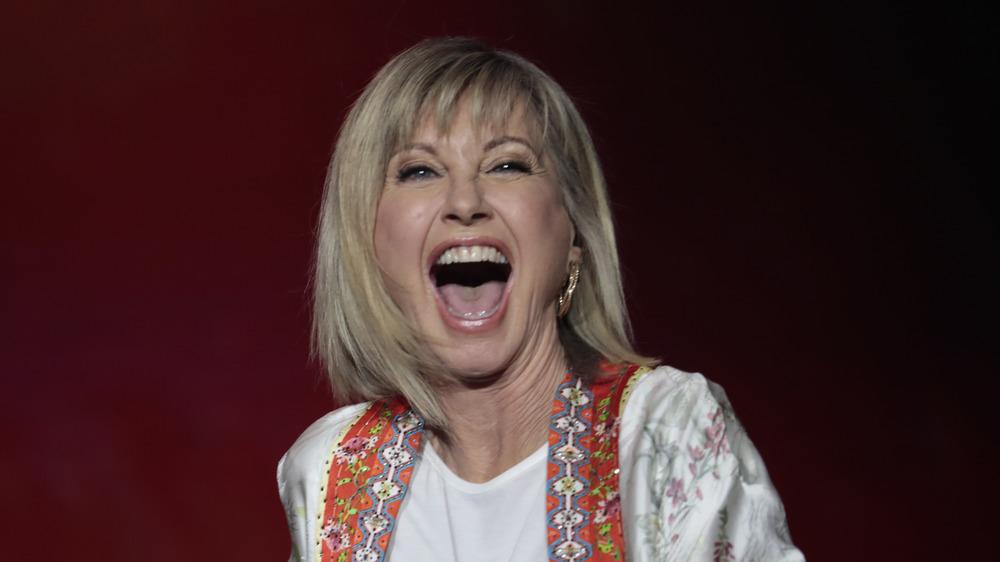 Cole Bennetts/Getty Images
It's been over 40 years since Olivia Newton-John starred in Grease and she has not let a single diamond fall into her macaroni. In fact, Sandy herself is living a pretty great life today and still blowing us away with her vocals. 
Now in her 70s, Newton-John is singing with her daughter Chloe Lattanzi and the two released their second song together, "The Window in the Wall," on Jan. 19, 2021. They previously worked together in 2015 for the remake of Newton-John's 1982 song "Magic," under the new title "You Have to Believe." The track even made its way to No. 1 on the Billboard Dance Club chart — talk about a comeback! 
However, the triple threat hasn't slowed down one bit since her breakout role in Grease, helping to acquire her hefty net worth. Keep scrolling to see this talent's stunning fortune and how her years of hard work helped her get there.
Olivia Newton John is making bank by mixing business with pleasure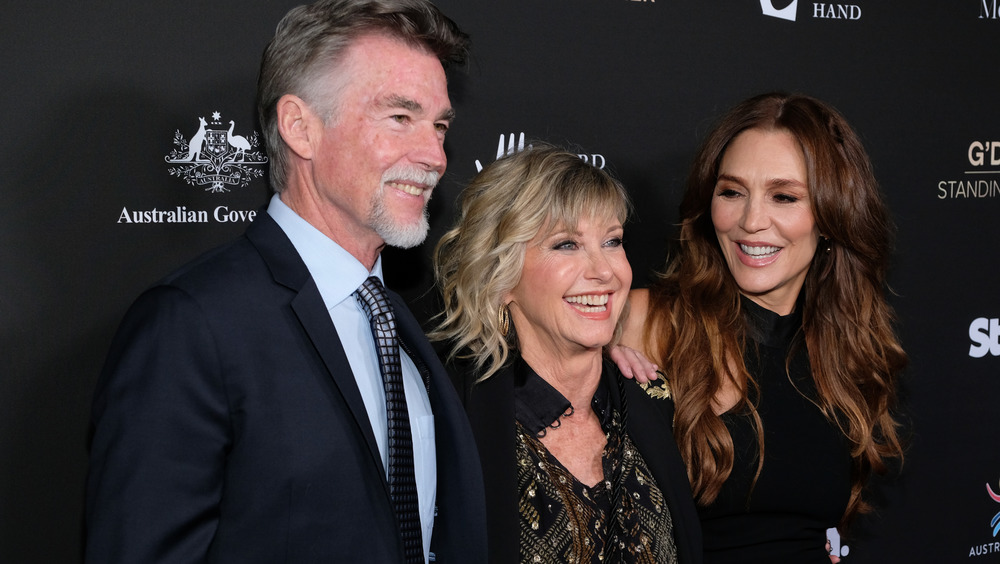 Sarah Morris/Getty Images
In addition to Olivia Newton-John's solo singing career and the success of Grease, still to this day, she also has her unforgettable duets to thank for her impressive fortune. Now, she is finally able to mix business with pleasure thanks to her duet with her only child. 
"I've always enjoyed singing duets more than singing on my own and when I first heard this song, I knew immediately that I wanted to sing it with my daughter Chloe," Newton-John (pictured above with her family) said in a press release following the drop of her first song of 2021, per People. "The lyrics and melody really resonated with me and I hoped Chloe would feel the same way – and luckily she did!" She continued to gush over their relationship, adding, "There is always something special about singing with my daughter. She not only has a gorgeous voice, she's an amazing musician with tremendous instincts as a singer."
Of course, decades of fame come with a price and her years of being "hopelessly devoted" to her craft seem to have paid off. The "Physical" singer is reportedly worth an estimated $40 million, according to Celebrity Net Worth. Considering Grease grossed nearly $400 million domestically and worldwide, it makes sense why her fortune would be so large, especially if you account for her work as a solo artist, per Vanity Fair. It sounds like Newton-John always knew what she had to (Xana)du to get to the top.