Here's How Much Money Tom Brokaw Is Really Worth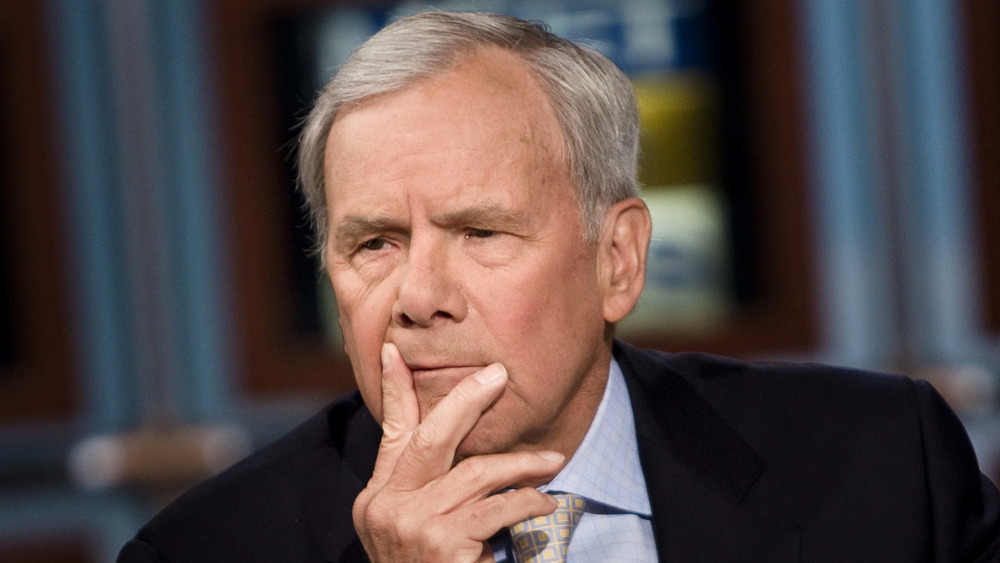 Brendan Smialowski/Getty Images
The technology era has blessed us with countless ways to download, double tap, and dissect the breaking news of the day, but before Twitter turned into a viable news source, televised segments provided viewers with the bulk of their information. Perhaps no face was more recognizable to viewers than that of 55-year NBC News veteran Tom Brokaw. Best known for anchoring the NBC Nightly News from 1982-2004, Brokaw grew into a bonafide celebrity in his own right. From helming the news cycle on the day of President Richard Nixon's resignation, to covering the terrorist attack on September 11, 2001, the legendary anchor has chronicled some of the most tumultuous times in U.S. history. Not to mention, he was the first American journalist to interview then-President of the Soviet Union Mikhail Gorbachev in 1987.
On Jan. 22, 2021, Brokaw closed the curtain on his storied career when he announced his formal retirement. Though he leaves big shoes to fill, he feels confident that his colleagues are equipped to "provide America with timely, insightful and critically important information, 24/7," per an NBC statement (via Deadline). With such a prominent place cemented in journalism, Brokaw has certainly made top dollar over his five-decade-long career. So, what is his net worth? If you guessed it's somewhere in the millions, you're not far off.
Tom Brokaw was one of the richest anchors of his generation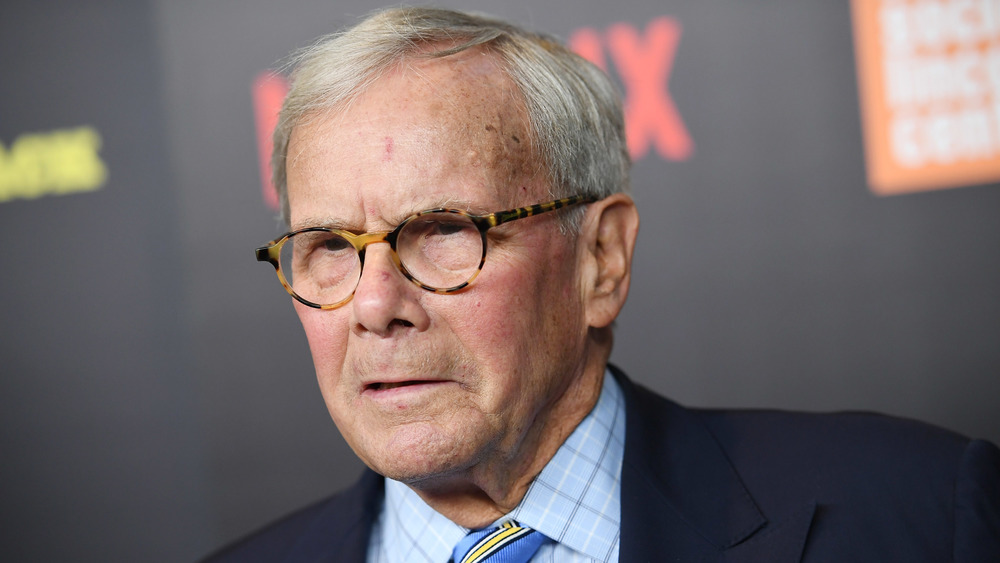 Dimitrios Kambouris/Getty Images
According to Celebrity Net Worth, Tom Brokaw "signed a five-year $7 million contract with NBC" in 1997, which was the equivalent of about $11.4 million today. Celebrity Net Worth reports that once the contract expired, Brokaw signed two more extensions to stay with the network, including a 10-year extension "to produce documentaries and other series." Brokaw is believed to have garnered roughly $5 million in annual salary (per Celebrity Net Worth). Given these hefty earnings, it's no surprise the outlet estimates Brokaw's net worth at $85 million.
With six USA Today bestsellers under his belt (per USA Today), the former NBC anchor has also enjoyed quite the writing career! Of Brokaw's seven books to date, The Greatest Generation, which highlighted the plight of working-class Americans during the Great Depression, is his most well-known. As of 2015, USA Today reported that "over 8 million copies of this and his other books have been sold across formats," which has surely boosted his overall earnings. According to Deadline, Brokaw will "continue to be active in print journalism and write books," which likely means high earnings even in retirement.