Salt-N-Pepa: How Much Is Pepa Worth?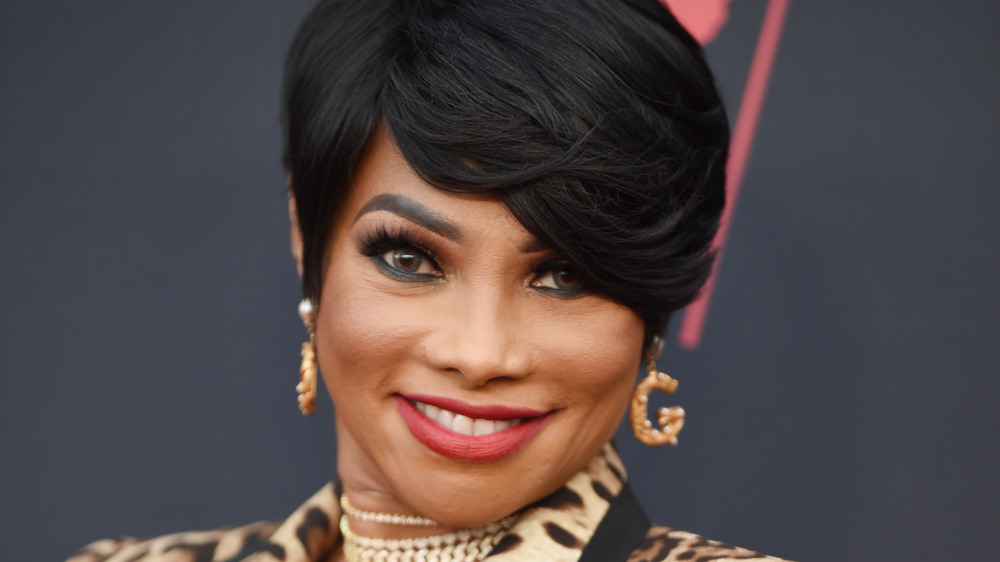 Dimitrios Kambouris/Getty Images
Salt-N-Pepa was one of the biggest hip-hop groups of the 1990s with hits like "Push It," "Shoop," and "Whatta Man." Even through some hiccups, like a brief hiatus at the turn of the century and firing member DJ Spinderella in 2019, the founding members Cheryl "Salt" James and Sandra "Pepa" Denton are still noted as "hip-hop music trailblazers."
The group has made such an impact on music that they are releasing a biopic about their life and musical journeys on Lifetime on Jan. 23, 2021. "Nothing was off-limits," Pepa told The New York Post on January 21 about telling their story through film. "It was important for us to be vulnerable and honest while making this movie," Salt agreed.
The movie is not the only exciting thing coming up for Salt-N-Pepa. The duo is set to receive a Lifetime Achievement Award (per Billboard) at the Grammys in March, plus a star on the Hollywood Walk of Fame shortly thereafter, per People. 
With so much recognition still coming in more than three decades after the iconic group's formation, it is safe to say the duo has done well for themselves. With that in mind, let's dive into how much member Pepa is really worth.
Pepa's achievements have helped her earn a comfortable net worth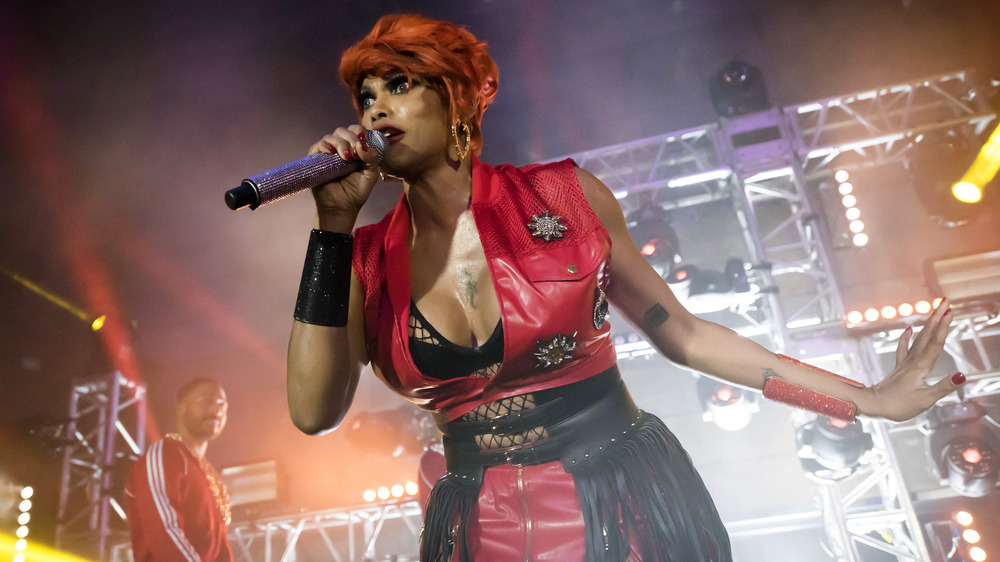 Naomi Rahim/Getty Images
Sandra "Pepa" Denton and Cheryl "Salt" James joined forces for Salt-N-Pepa while in college in 1985, per Forbes. They blew up in the 1990s and even became the first all-female group to earn a Grammy for Best Rap Performance by a Duo or Group for their 1994 hit "None of Your Business," per Entertainment Tonight. In total, they scored 11 Billboard Hot 100 hits, with two singles climbing to the No. 1 spot.
With a successful music career that is still thriving, one would expect that the duo has made out pretty nicely monetarily — and they would assume correctly. Pepa is worth a healthy $15 million, per Celebrity Net Worth. She ranks just $1 million above her collaborator, Salt, who is estimated by Celebrity Net Worth to have $14 million to her name. Pepa's extra cash may be due, in part, to her appearances on VH1's The Surreal Life and The Surreal Life: Fame Games between 2005 and 2007.
In the end, though, Pepa was not a musician for the money — she was simply following her passion. "For me, with hip-hop, it was a way of life," she told The New York Times in Jan. 22, 2021.