The Real Reason Larry King Didn't Prepare For Interviews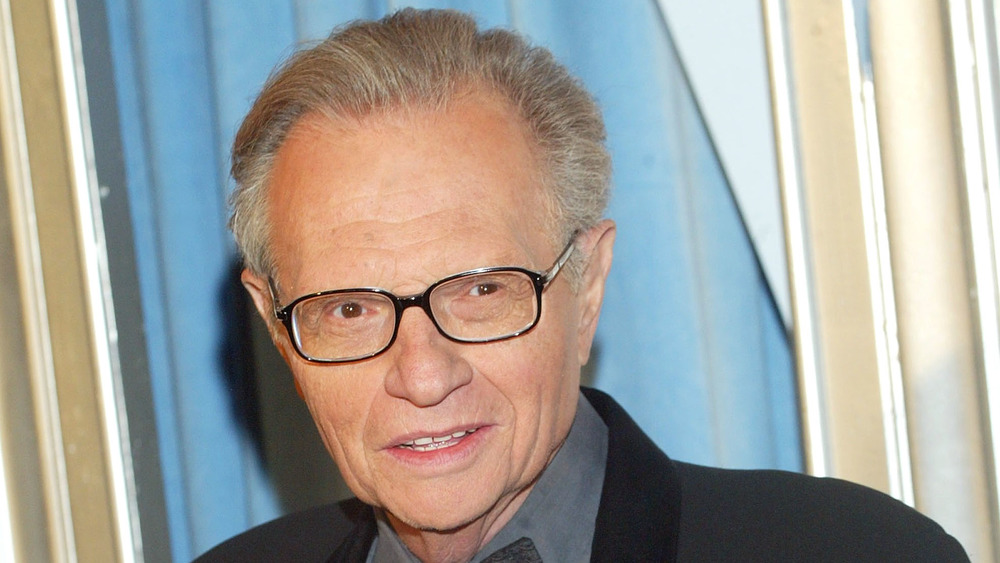 Matthew Simmons/Getty Images
Larry King spent 25 years on CNN as the host of Larry King Live!. The longtime TV broadcaster became known for this short and to the point interview style, leaving room for his interviewees to take over the conversation.
The method proved beneficial; after beginning his career in radio, Larry King worked his way up, eventually earning the record for the longest-running talk show with one host, according to The Hollywood Reporter. Celebrities and politicians who joined King on air note how much they enjoyed being his guest.
CNN commentator Bill Carter told NPR that King never wanted to "make the guests uncomfortable." The commentator continued, "And that means not only will they come back, but they'll tell their friends. He won't ask you about that ugly divorce of yours. You know, he'll ask you about your favorite movie. So, he didn't challenge people, but he did get information. He was pretty good at that."
As family, fans, colleagues, celebrities, and journalists remember the talk show host following his tragic death, they also remember his sharp interview technique, which included not much preparation for his interviews. It turns out, there was a reason for that. 
Larry King wanted to deliver for his audience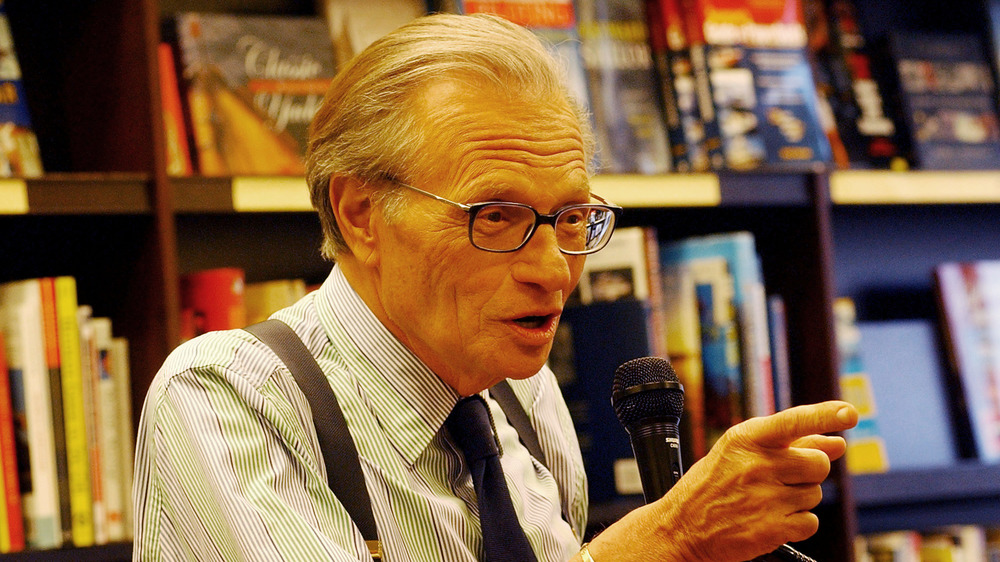 J. Emilio Flores/Getty Images
From radio to TV, Larry King held his night time slot for so long largely due to his high profile guests and the interviews that he, his guests, and viewers enjoyed so much.
According to The Hollywood Reporter, King broke through broadcast barriers without any official training. The Larry King Live! host didn't attend college, nor take a single class in journalism. The Brooklyn native instead got his start in radio after moving to Miami, Florida, and simply going for it. Making it big in radio in Miami and Washington, D.C., King began his reign on CNN in 1985, but one tidbit viewers may not have known at the time was that King barely prepared for any interview.
"The less I know, the better," the late host once shared, according to NPR. "Now that sounds strange to people. Like, if you wrote a book, I wouldn't read the book before I interviewed you, because I would then know too much about the book. And I'm in the same boat as the audience; they haven't read the book."
King's interview style of asking straight-forward (and sometimes mundane) questions allowed fans the opportunity to get to know their favorite celebrities and political icons on a personal level. This tactic made Larry King a TV legend.