Celebrities React To Larry King's Death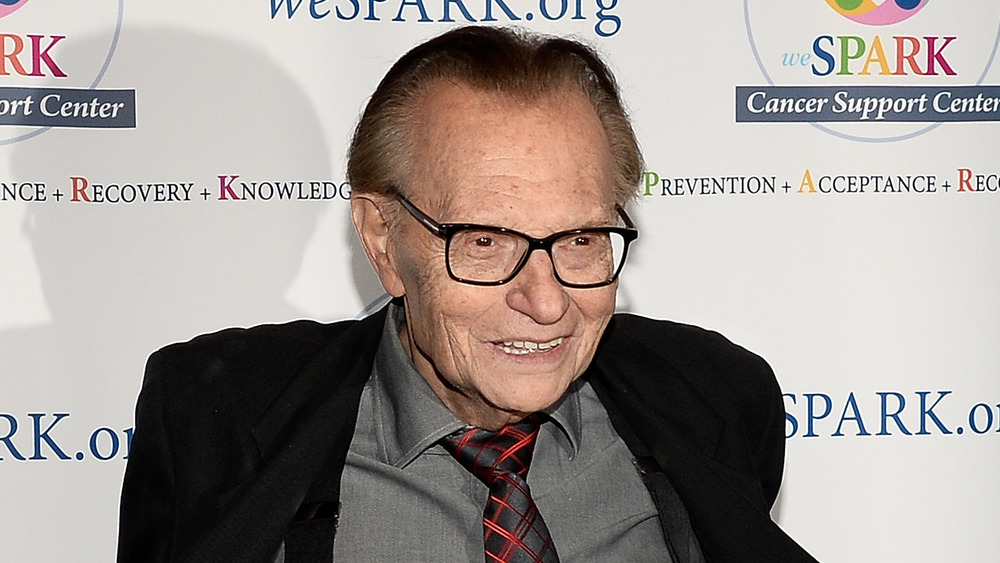 Michael S. Schwartz/Getty Images
As news broke of the death of Larry King, celebrities and journalists shared their condolences and prayers with King and his family, recognizing the iconic TV and radio host's many years in the business. King died at age 87 in the early morning on Jan. 23, 2021. A statement released to King's Twitter announced the death of the legendary broadcaster, who was hospitalized at Cedars-Sinai Medical Center in Los Angeles.
Larry King's legacy includes 25 years as the host of Larry King Live! on CNN, earning the host a spot in the Guinness Book of World Records for the longest-running show with the same host, per NPR. King, who was born in Brooklyn and began his career in radio, interviewed countless politicians, movie stars, musicians, and celebrity influencers during his run on CNN from 1985 to 2010.
Many people who had the privilege of knowing King and learning from him extended their condolences via Twitter, including Andy Cohen, Keith Olberman, Nancy Grace, Meghan McCain, and his CNN successor Piers Morgan.
CNN reflects on Larry King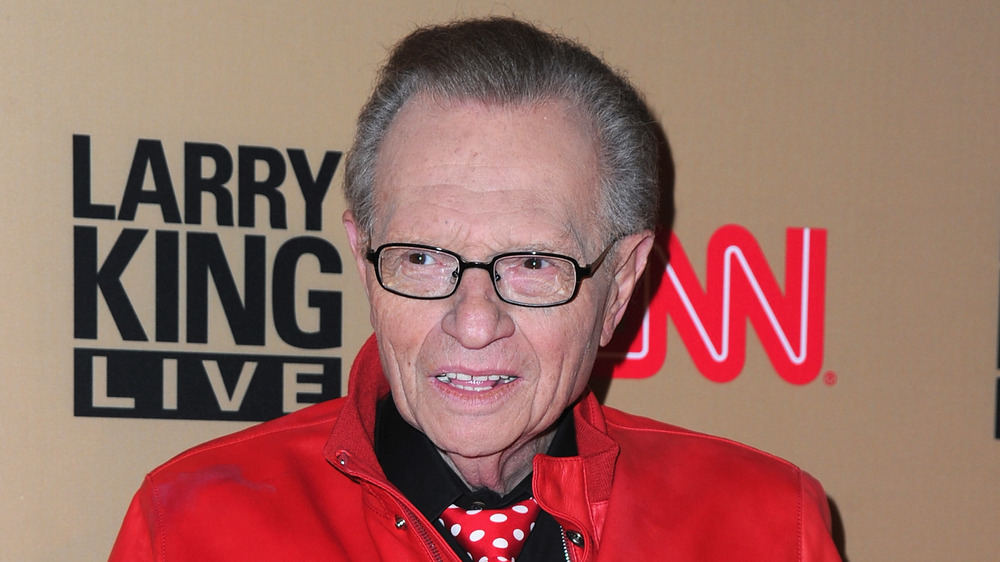 Alberto E. Rodriguez/Getty Images
Larry King's time as host of Larry King Live! earned the legendary TV host multiple awards, as well as lasting friendships with his guests who respected his interview style.
Network head of CNN, Jeff Zucker, released a statement after King's death that read, "We mourn the passing of our colleague Larry King. The scrappy young man from Brooklyn had a history-making career spanning radio and television. His curiosity about the world propelled his award-winning career in broadcasting, but it was his generosity of spirit that drew the world to him. We are so proud of the 25 years he spent with CNN, where his newsmaker interviews truly put the network on the international stage. From our CNN family to Larry's, we send our thoughts and prayers, and a promise to carry on his curiosity for the world in our work" (via The Hollywood Reporter).
King left CNN's Larry King Live! in 2010 at the age of 77. The host's successor was Piers Morgan, who hosted Piers Morgan Live! from 2011 to 2014. In a series of tweets, Morgan admitted that King "hated me replacing him at CNN," but he maintained that King was nevertheless one of his "heroes." Morgan tweeted a photo of King with the caption, "RIP Larry King, 87. A television legend."
Fellow TV hosts share their condolences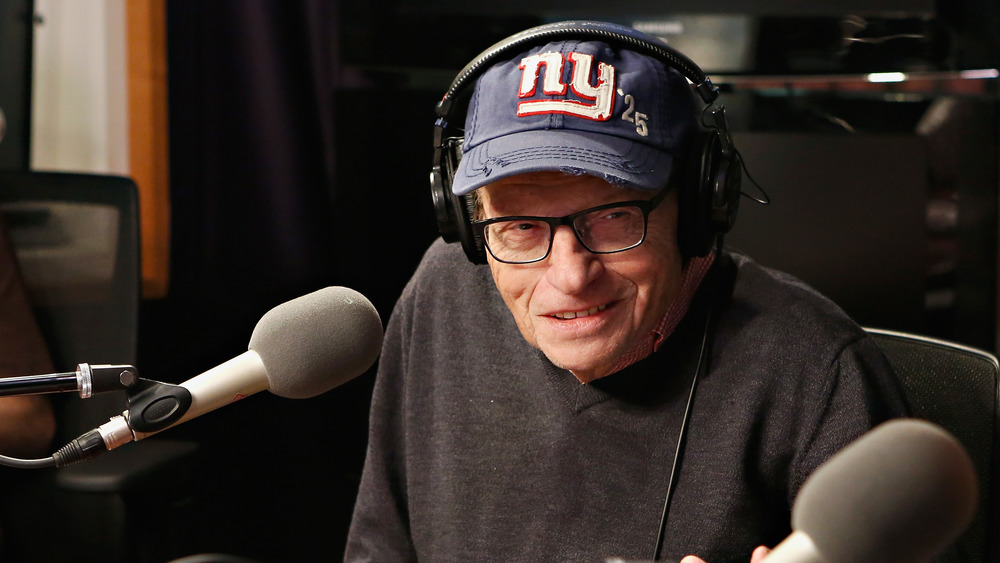 Cindy Ord/Getty Images
As more of the world woke up to the news of Larry King's tragic death, more celebrities and television personalities shared their condolences.
Bravo TV's Andy Cohen tweeted, "RIP Larry King!!!! I loved the easy breezy format of his CNN show, and his amazing voice," while former HLN anchor Nancy Grace wrote, "Larry King RIP. You did so much for me."
King's legacy will live on through the many TV anchors who learned from his genius. Former CBS late night host Craig Ferguson shared, "Just heard the awful news about Larry King. He taught me so much. He was a true mensch. He probably even taught me that word. So long pal, thanks for all the laughs. Say hi to Rickles."
ESPN host Keith Olbermann shared a thread of tweets detailing stories behind their relationship, adding in the end, "I was going to add a disclaimer that Larry and I weren't close friends. But that contradicts the essence of the man. Some of us he saw at the deli every day. Some of us, once a year. But to him, we were ALL close friends. What a blessing." 
Other notable public figures to share their condolences include The View host Meghan McCain, New York Governor Andrew Cuomo, and actor George Takei.