Larry King's Last Sign-Off On CNN Will Break Your Heart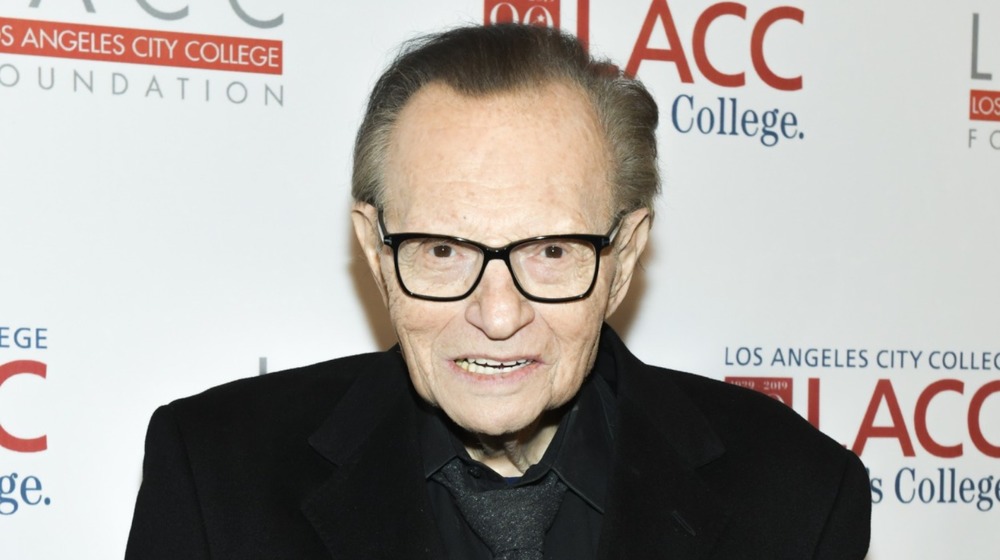 Rodin Eckenroth/Getty Images
The death of broadcast legend Larry King on Jan. 23, 2021 prompted an outpouring of tributes from both fans and celebrities. The beloved talk show icon hosted 50,000 interviews in his career, but watching King's last sign-off will break your heart.
On Dec. 16, 2010, King ended his CNN show Larry King Live! after 25 years. The TV host was emotional and appeared to be holding back tears as he said goodbye. King thanked the people who worked with him and "even the suits at the top." He also reflected on his long hosting run, saying, "When I started nearly 25 years ago, in a small studio in Washington DC, I never thought it would last this long or come to this." 
But King grew more emotional as he thanked his viewers for watching. The broadcast legend said, "I don't know what to say, except to you, my audience, thank you. And instead of goodbye, how about so long."  Keep scrolling to read more about King's last sign-off on CNN.
Larry King's farewell showed his gratitude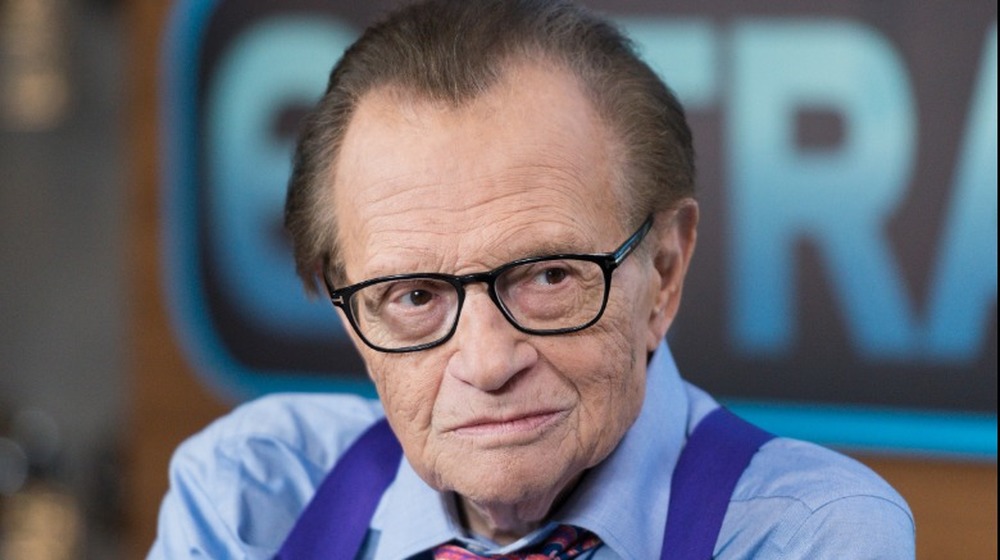 Noel Vasquez/Getty Images
Many are reflecting on Larry King's accomplishments after the news of his death at age 87. As the host of CNN's Larry King Live!, the broadcast legend interviewed the world's top celebrities and sports figures, as well as many world leaders. Even though King achieved international fame, he showed gratitude for everyone who supported him along the way. 
In King's final goodbye on CNN, the broadcast icon expressed his thanks to fans as well as those who helped him behind the scenes, admitting that he was almost speechless. In his final message, King said, "It's not very often in my life that I've been without words. I want to thank everybody associated with this program, all the people behind the scenes, as I've mentioned, Wendy and the staff. The floor people, everybody that makes it possible, even the suits at the top, I love them too." 
The BBC reported when the iconic talk show host finished his 25-year run on CNN, then-President Barack Obama praised King, saying that he "opened our eyes to the world beyond our living rooms."