Larry King's Real Name Might Surprise You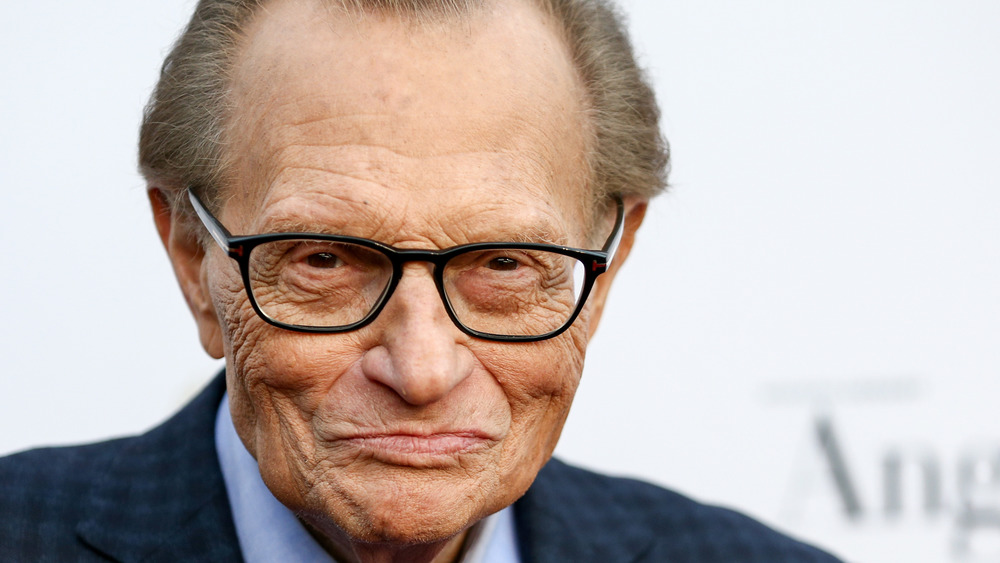 Rich Fury/Getty Images
Prior to Larry King's tragic death on Jan. 23, 2021, he was known for his decades-long media and TV broadcasting career. He was best known for hosting Larry King Live on CNN for more than 25 years before he retired from the show in 2010 (via CNN). King interviewed everyone — from the likes of political candidates and celebrities to sports figures and models — and his name became synonymous with his role as an interviewer and media personality for CNN, in particular. "EVERYONE wanted to be on Larry King Live," CNN Chief International Anchor Christiane Amanpour tweeted in remembrance of King. "May he Rest in Peace."
Despite retiring from CNN in 2010, King continued to use his namesake to host a talk show and created Larry King Now in 2012, per RT. The talk show was in a similar format as Larry King Live, but focused more on politics and unheard voices, according to the outlet.
Yet, although King became known to audiences as "Larry King," that is not actually the name he was given at birth. In fact, his real name was not nearly as attention-grabbing.
Larry King's real name was not broadcast-friendly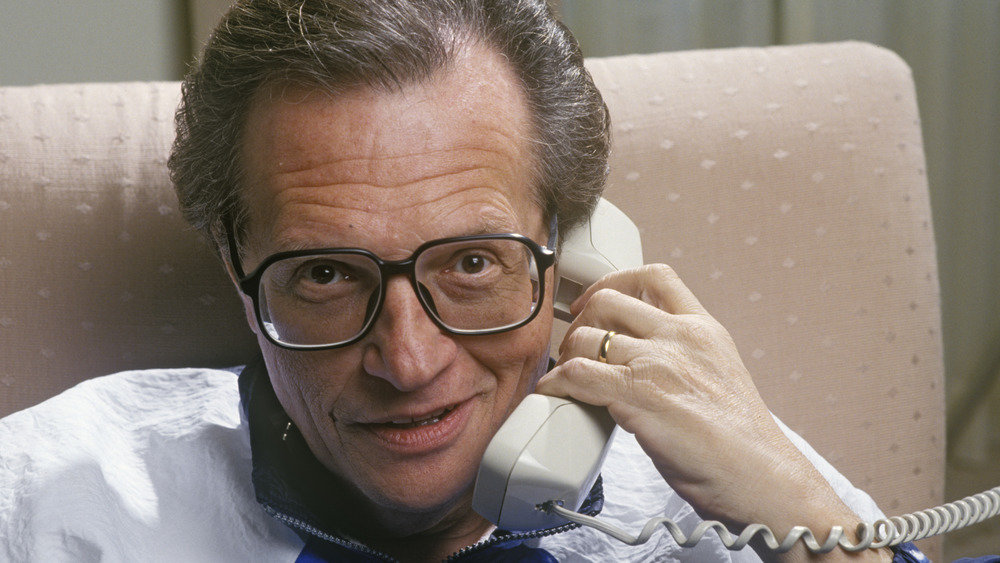 George Rose/Getty Images
According to ABC News, Larry King was born Lawrence Harvey Zeiger in 1933. The outlet reported that King, who was a Brooklyn native, wanted to be a radio DJ early on in his life. King got his big break in his early twenties when he left his hometown of New York City for Florida and became a radio DJ. Florida was also where he was told to change his birth name to the now known moniker "Larry King."
The name change happened in Miami, Fla. in 1957 when King took a job as the radio DJ at WAHR-AM. King was told to drop his last name of Zieger because it was "too ethnic" and "people won't be able to spell it or remember it," King wrote in his 2009 memoir My Remarkable Journey. King's boss told him that he needed a better name five minutes before he was scheduled to go on air for his first radio show at WAHR-AM.
King did not object to the decision and ran with "Larry King" after his general manager spotted an ad for King's Wholesale Liquors and got inspired. "'King! How about Larry King?'" King wrote about his manager's suggestion in his memoir (via CNN).
It's safe to say that King made the right decision, as audiences will forever remember his legacy because of his unique name.