The Real Meaning Behind James Corden's Only Tattoo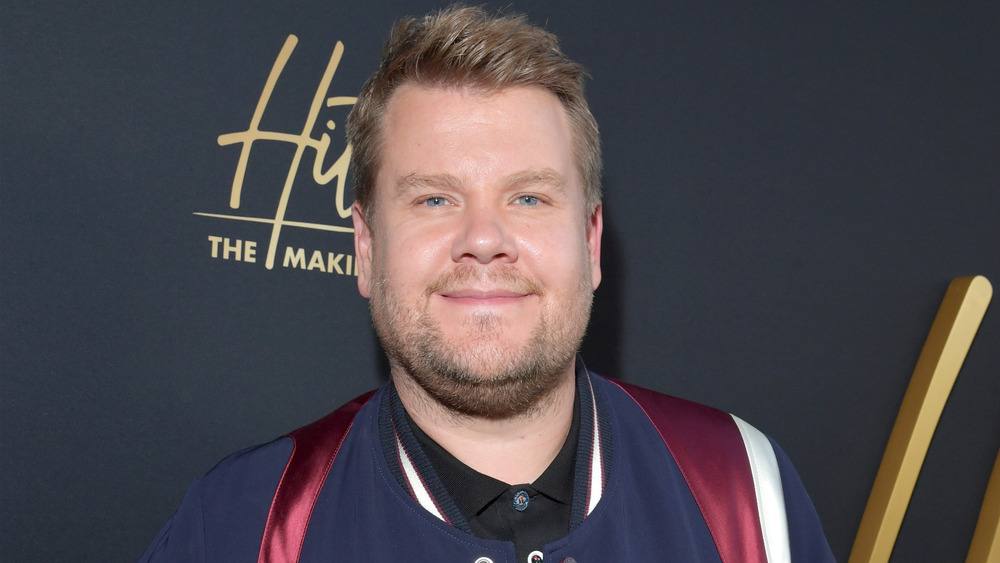 Lester Cohen/Getty Images
Age is but a number when it comes to getting tattoos, right? Some people get them super young, whereas others wait until later in life, like Madonna. Tattoos are an art form that should not be taken too lightly, as they are permanent and are extremely painful to remove. For instance, Pete Davidson learned the hard way when he decided to get all his tattoos removed because they took too long to camouflage on set, per Us Weekly.
Davidson is not the only celebrity to regret his tattoos, though. James Corden does, too. The comedian and inventor of Carpool Karaoke, who signed up to be the new spokesperson for weight loss company WW on Jan. 1, 2021 (via People), opened up to Fifty Shades of Grey actress Dakota Johnson about his one and only tattoo on his Late Late Show. Read on to discover what Corden had to say about his tattoo and the real meaning behind it.
James Corden doesn't know what his tattoo means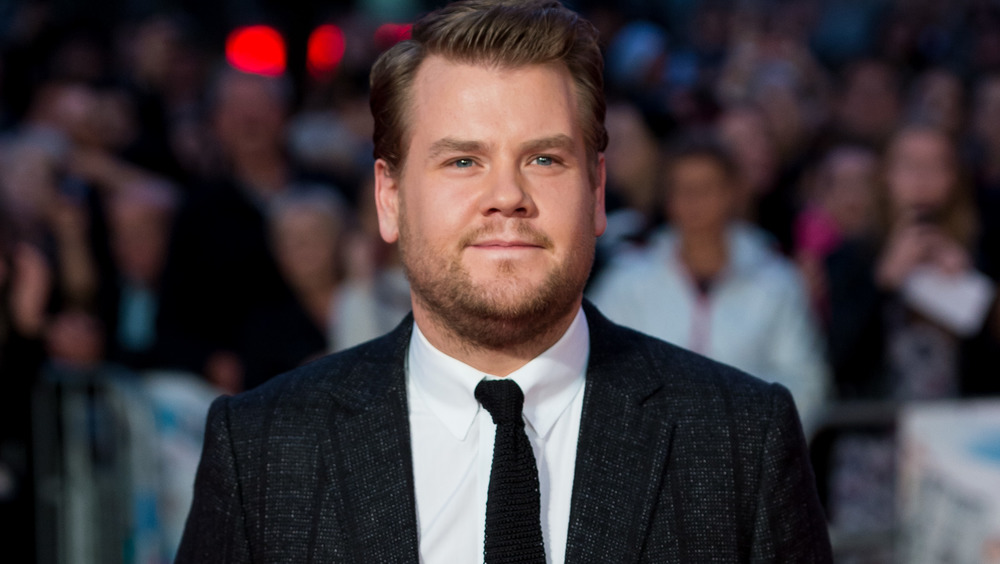 Ian Gavan/Getty Images
During a segment on the Late Late Show, James Corden asked guest Dakota Johnson if she was a tattoo fiend. "I'm not a tattoo fiend," Johnson said to Corden, who then asked her to list how many tattoos she has. "I mean I have 11 or 12." Johnson joked that the number was actually considered "conservative" and grilled Corden about his tattoo.
"I have one, yes. It's down here. It's on my leg there, can you see that?" Corden said, pointing to the back of his right calf. Johnson then asked if he knew what the symbol on his calf meant, to which Corden responded sheepishly: "Here's the thing. I thought it meant, originally I thought it meant 'tattoo,' which I thought was quite funny," he said of the Chinese symbol. "All my friends were getting Chinese symbols and I thought it would be funny if I got the Chinese symbol for a tattoo."
As it turns out, the tattoo might not have meant what he thought. "[I]t doesn't mean that. It means happy go lucky, which I'm not mad at," Corden explained. "But then someone else told me they thought it might mean crane."
Corden then clarified it was a machine-type of crane and added that he was fine with "happy go lucky" or whatever his tattoo meant because he does not really have to "see it" due to where it's positioned on his body. Always the jokester!