Bling Empire's Kevin Kreider Responds To Reports About His Wealth
After reports claimed that Kevin Kreider from Bling Empire was worth $10 million, the reality star set the record straight. It turns out Kreider is less like his castmate, Jaime Xie (who admittedly spends $19,000 on rent every month), and more like the rest of us!
In January 2021, the model jokingly told E!, "I think I'm probably the last person to know I was worth that much. Secondly, it seems more like a future prediction instead of a current prediction." That said, the Bling Empire star confessed that he was "very flattered" that people believed he was that rich, and planned to make that kind of dough "eventually."
If you're not obsessed with Netflix's Bling Empire, we've got you covered. The reality TV hit about a group of super-wealthy Asian and Asian-American friends living in Los Angeles follows their extravagant lifestyle, offering over-the-top storylines and opulent settings that are a delicious escape from reality. For his part, Kreider met his loaded set of pals after future co-star Kelly Mi Ling saw his videos on Instagram and contacted him. "I was like, 'You know I'm not rich. Are you sure you want me to be in this? That might ruin you guys' vibe because I don't know that world very well,'" Kreider told Entertainment Weekly. "And they're like, 'No, you'd be perfect. Let's just do it. Let's try it.' So that's kind of how I got involved with the show."
Let's learn more about Bling Empire's charming regular guy, Kevin Kreider.
Bling Empire's Kevin Kreider isn't a multi-millionaire, but he's happy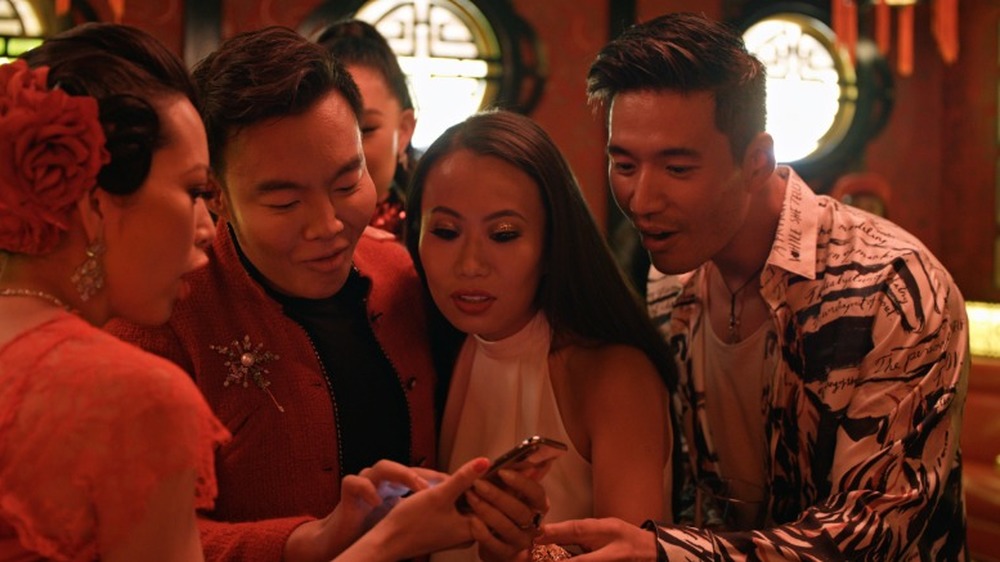 Courtesy of Netflix © 2021
Kevin Kreider may not be a multi-millionaire like his Bling Empire friends, but he's one of the show's breakout stars because so many people relate to him. According to his website, the successful — and adorable — reality star has modeled for Men's Health and Men's Fitness. As you can see from his Instagram account, Kreider boasts a fierce six-pack. (You're welcome.) But it was a struggle to get to his current place in the spotlight.
The South Korean-born star was adopted at the age of three by a white American family, and grew up in Philadelphia, where he was severely bullied because he was skinny and Asian, and struggled with self-esteem and confidence. In 2014, Kreider was diagnosed with Alopecia Areata due to stress. Opening up about his journey in his "Redefining Asian Masculinity" TEDx Talk in 2018, he said, "I imagine a world where Asian men can ... be seen as cool, sexy, fun, just like any other race."
Thankfully, a heartfelt Instagram post shared in December 2020 revealed that Kreider was on the right track. "[On] December 13th, I celebrated 5 years of sobriety," he wrote in part. "So much has happened in 5 years, I not only survived, but thrived during a global pandemic. I went from fear of finances and broke to having the ability to make a living by only doing what I love. I moved from Philly to LA, a place I never thought I'd be able to call home."