Who Is Jaime Xie From Bling Empire?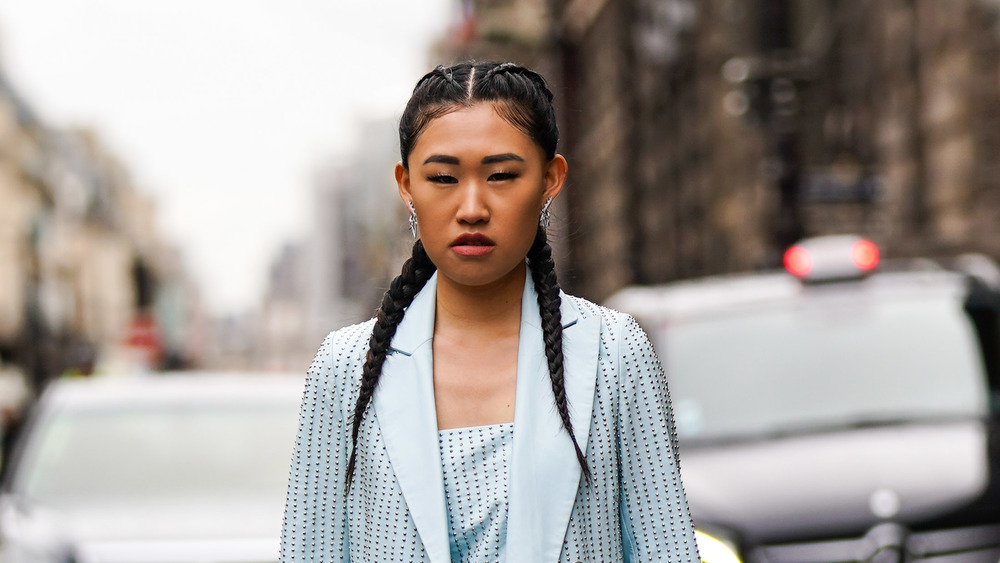 Edward Berthelot/Getty Images
Netflix's newest reality TV show, Bling Empire, is already shaping up to be a huge hit. It provides a glimpse into the luxurious lives of a new crowd of social elites— an affluent group of Asian American friends from Southern California. The all-Asian cast gives a refreshing spin on the Keeping Up With the Kardashians and Real Housewives-esque genre that everyone has come to know and love. Plus, there is no shortage of entertaining gossip, fashion, and high-end adventures.
The cast is filled with some of the most well-dressed, wealthy young socialites TV has seen in a while, which makes it all the more marathon-worthy. One of these cast members is Jaime Xie, a gorgeous fashionista with very deep pockets— thanks to her dad, Silicon Valley mogul Ken Xie.
After the jump, we'll tell you everything you need to know about Jaime Xie before you start Bling Empire on Netflix.
Jaime Xie is a huge social media star and a fashionista
Jaime Xie is a YouTuber, social media influencer, and equestrian champion — not to mention a regular at every major fashion show, per Vogue. Although she didn't grow up around fashion, Jaime was still able to develop an impeccable sense of style and an appreciation for it. "Growing up, fashion wasn't the focus in our family... so I only discovered the luxury side of things later on," Jaime told the outlet. "Once I did, that's when I began to understand the differences in creativity, the way a designer's vision could lead to truly unique clothes."
She now expresses her love of fashion through social media, as many millennials do, and it's safe to say her unique, exquisite style has definitely caught the internet's attention. As of this writing, Jaime has 330,000 followers on Instagram and 58,900 subscribers on YouTube. It might surprise people to know, however, that Jaime's parents actually don't pay for any of her clothes. With her social media career being as successful as it is, she's now able to fund her expensive shopping habits entirely by herself, South China Morning Post reports. Her father's estimated $4 billion net worth (per Forbes) definitely doesn't hurt, and it likely contributes to most of the glamour you'll see on the show.
This fashionable new reality star is definitely one to keep your eyes out for and she's already become a fan-favorite, so you'll just have to watch the first season of Bling Empire to see why.