Who Is Gossip Girl Star Zion Moreno?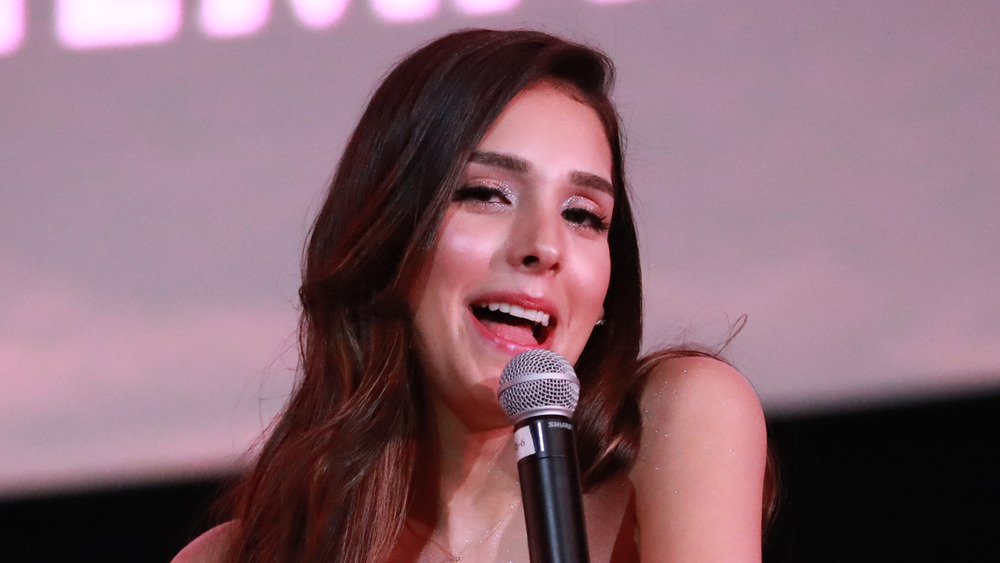 Rich Fury/Getty Images
The Gossip Girl reboot is upon us, and with it comes a new crop of Upper East Side teens. And while some of the HBO Max series' stars, like Tavi Gevinson, are fairly recognizable, others are new to the Hollywood scene. One actor whom many fans may not know just yet is Zión Moreno — Gossip Girl is only the third entry on her IMDb page, after the 2019 horror movie K-12 and the Netflix series Control Z. But fans of the Netflix series know that Moreno is a force to watch, and her career is only getting started.
Moreno's Control Z character, Isabela, is transgender, as is the actor. "I used my past experiences, being a teenager in high school, who also suffered from bullying," Moreno told Publimetro Mexico via Al Dia in 2020, referring to her Control Z role. She's also been open about social justice on Instagram, sharing a post about intersectionality in June 2020, when the Black Lives Matter movement came to the forefront of the conversation in the United States.
As for Moreno's Gossip Girl character, Luna La, we don't know a ton about her just yet. An Instagram post from the official Gossip Girl account summarized Luna in one word, "style," but that's not much of a hint. If the show is anything like its predecessor, it's hard to imagine any of the teens not having impeccable taste in clothes. But details about Moreno's character aside, she and her costars are bringing much-needed diversity to the reboot.
Zión Moreno was a model before becoming an actor
Like her Gossip Girl costar Evan Mock, Zión Moreno was a model before she was cast in the HBO Max series. As W reported, Moreno modeled with the Wilhelmina and Elite modeling agencies before focusing on acting. And if you want to know just how much work went into her modeling career, check out this Facebook video from Slay Model Management, which shows Moreno getting her makeup done.
The original Gossip Girl series focused almost exclusively on wealthy white teenagers, so it's nice to see that the new show will include actors from more varied backgrounds. Moreno is Mexican-American, and several of her costars are also people of color. The lack of representation in the original show is very apparent, but HBO is correcting some of those wrongs with the casting for the new series. There's no release date for the Gossip Girl reboot yet, but countless fans are thrilled about the more inclusive, updated version of the iconic show.