Inside Major And Champ Biden's First Day At The White House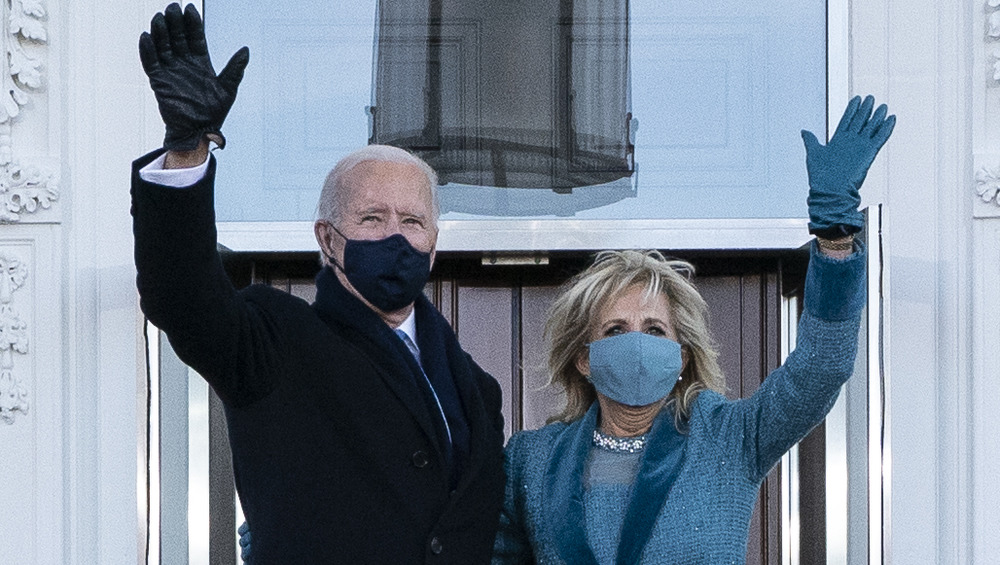 Pool/Getty Images
On Jan. 20, 2021, Joe Biden was sworn in as the 46th president of the United States. At the inauguration, the new first lady, Dr. Jill Biden, received a fair amount of attention for her monochrome ensemble. The new first daughter, Ashley Biden, was applauded for playing with gender expectations by wearing a snazzy Ralph Lauren tuxedo.
The family moved into the White House the same week, but it was a few days before the cutest Bidens had a chance to check out the new digs. We are happy to report that the Biden family's German shepherds, Major and Champ, officially joined the first family in Washington D.C. on Jan. 24, 2021. The office of the first lady confirmed the move when speaking to CNN the following day. "The First Family wanted to get settled before bringing the dogs down to Washington from Delaware."
We know how President Biden spent his first day at 1600 Pennsylvania Avenue, but what about Major and Champ? How are they adjusting to being the most powerful dogs in the free world? Read on to find out.
Major and Champ are loving life at the White House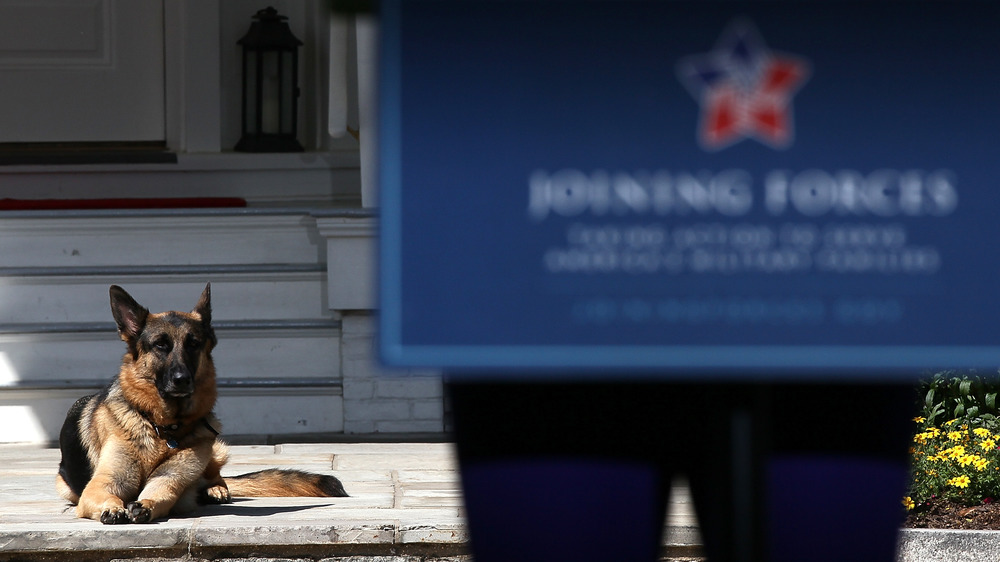 Win Mcnamee/Getty Images
The nation was delighted when Major and Champ, President Joe Biden's dogs, finally arrived at the White House a few days after the inauguration. Major and Champ's arrival filled a void in the White House. According to The Washington Post, former President Donald Trump was the first president in a century not to have a dog — or any pet, for that matter — at the White House during his tenure in office. People across the country are seemingly so excited about the furry new additions to the White House that Instagram is already littered with fan accounts dedicated to the dogs. 
This isn't the first go-around for Champ, though, who is already used to the D.C lifestyle. Champ joined the Biden family in 2008, shortly after Biden became vice president under former President Barack Obama, per CNN. Major, whom the Bidens rescued in 2020, made history as the first rescue dog to ever live at the storied presidential residence, per NPR.
So, how did the first dogs spend their first day in office? Getting comfortable, of course! Dr. Jill Biden's office told CNN that "Champ is enjoying his new dog bed by the fireplace, and Major loved running around on the South Lawn."