How Kelly Clarkson's Talk Show Could Replace Ellen DeGeneres' Own Show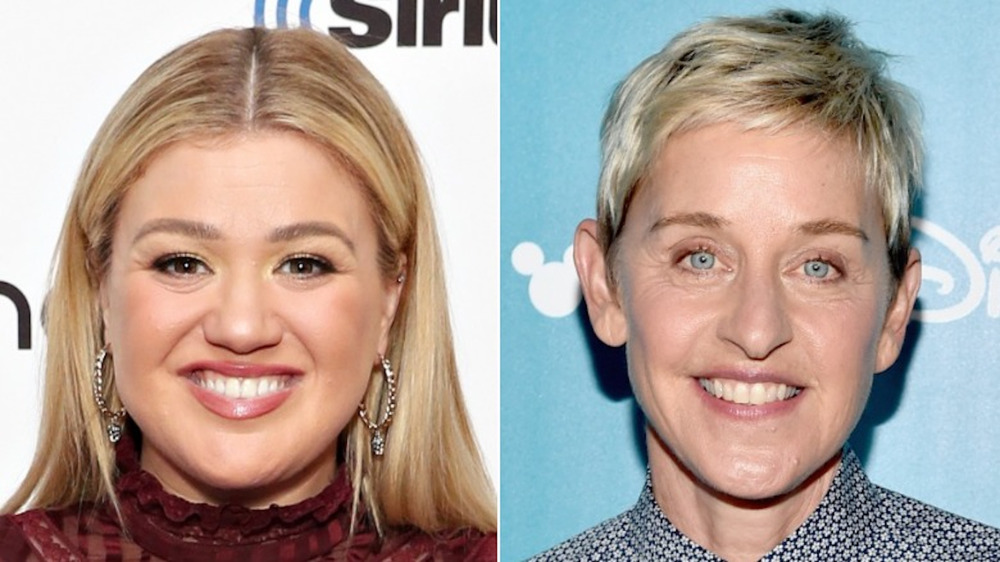 Cindy Ord, Alberto E. Rodriguez/Getty Images
Could Kelly Clarkson's talk show overtake Ellen DeGeneres' daytime slot? The odds of that happening are getting "Stronger." 
While 2020 was a tough year for a lot of Americans, perhaps no one had a more Kafka-esque one than Ellen DeGeneres. In July 2020, reports that the hugely successful Ellen Show host had fostered a toxic work environment had begun trickling out via BuzzFeed News. Suddenly, a deluge of DeGeneres' peers were speaking on the host's true colors and apparent cruel streak off-screen. Though the star issued an apology to her staff, and won a People's Choice Award in 2020, her public image was shaken.
That said, Ellen DeGeneres has truly been in more hot water than a hot tub mechanic. On Dec. 10, 2020, DeGeneres announced her COVID-19 diagnosis on Twitter. But prior to that diagnosis, a clip from her show began circulating — one in which DeGeneres jokingly compared quarantining to "being in jail ... It's mostly because I've been wearing the same clothes for 10 days and everyone in here is gay" (via The Washington Post). Anyone else hear crickets? Fans responded harshly, bringing up how dangerous COVID-19 has been for inmates and the fact that DeGeneres and wife Portia de Rossi live in a multi-million dollar mansion.
So why are people talking about Kelly Clarkson perhaps taking over Ellen DeGeneres' daytime slot completely? Scroll down to find out the new details coming out that could see a daytime TV shake-up. 
Kelly Clarkson has caught up to Ellen DeGeneres in a big way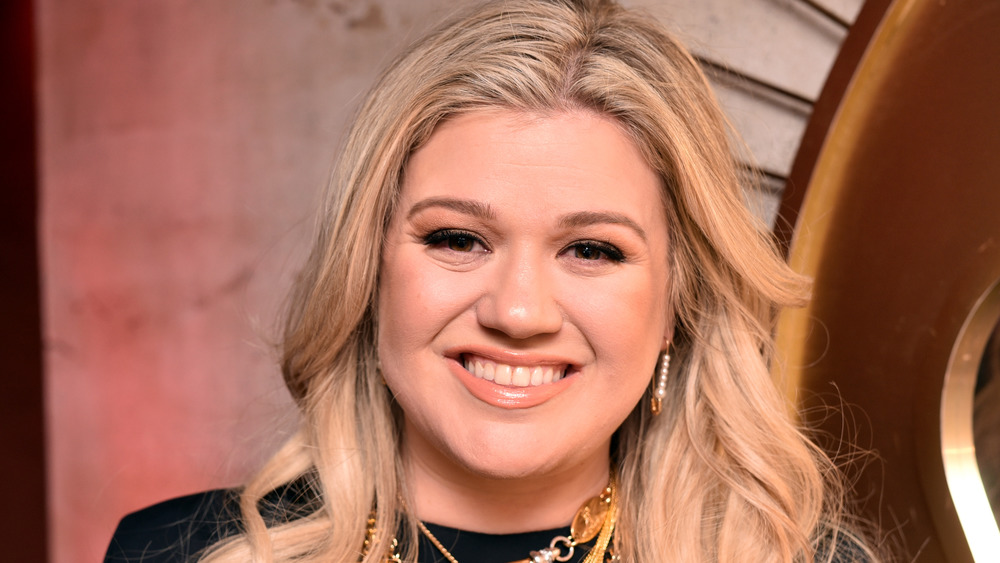 Jared Siskin/Getty Images
So could The Kelly Clarkson Show really replace Ellen DeGeneres' daytime slot? While nothing is official yet, here's why it's possible. 
According to Page Six, "ratings have slipped 8 percent" on the The Ellen DeGeneres Show, with DeGeneres' contract up next year, and "talks" beginning in February 2021. Hmm. Meanwhile, The Kelly Clarkson Show "hit a season high" in December 2020, per Page Six, matching Ellen's ratings for the first time. With three Daytime Emmys under her belt in 2020, and impressive hosting turns like the 2020 Billboard Music Awards, Clarkson's trajectory is certainly upwards. That said, a source told Page Six that DeGeneres' producers are battling to keep the 3 p.m. NBC slot. "Telepictures knows Ellen wants out, but execs want to keep the time slots and put another host in her place." The source continued, "Kelly would likely get Ellen's time slots, but Telepictures will fight to keep them." Likely, huh? 
Meanwhile, according to BuzzFeed News, The Ellen DeGeneres Show is "struggling to book talent" with ratings declining 37 percent from the season before. "For the first time, everyone was starting to ask us, 'If you have an idea for a celeb, even if they're not A-list or famous, we'll take anyone who will bring us numbers and eyeballs,'" an employee told the outlet. "...Our old strategy doesn't work anymore." We already have a new president; maybe 2021 will also see a new daytime reigning queen.