Dr. Birx Reveals Her True Feelings About Working For Donald Trump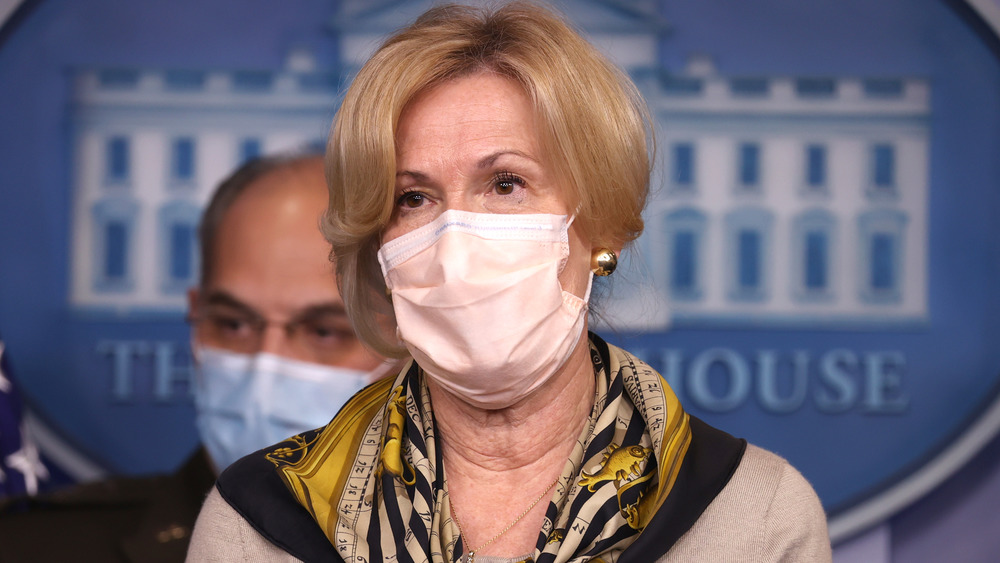 Tasos Katopodis/Getty Images
In the early months of the COVID-19 pandemic, former president Donald Trump began giving daily press briefings on the government's response to the growing crisis, and formerly obscure public servants such as Dr. Fauci and Dr. Deborah Birx became household names.
Dr. Birx was a well-respected immunologist before she took the national stage in March of 2020, having been a part of President Barack Obama's administration working on AIDS relief. But while Fauci became something of a folk hero during the COVID-19 crisis, Dr. Birx was criticized for appearing to appease the president even when he was giving the public false information. However, according to her, she was doing her best behind the scenes to coordinate an effective response. 
Dr. Birx wasn't able to speak freely while Trump was still president of the United States, but now that Joe Biden is officially in office, she's speaking publicly for the first time about what it was like to work in the White House. In an interview on CBS's Face the Nation, Birx went into greater detail about what went on behind closed doors, her reaction to the infamous "bleach" comment, problems with federal data, and why she chose to stay with the administration for as long as she did.
Dr. Birx worried about the info Trump was giving the public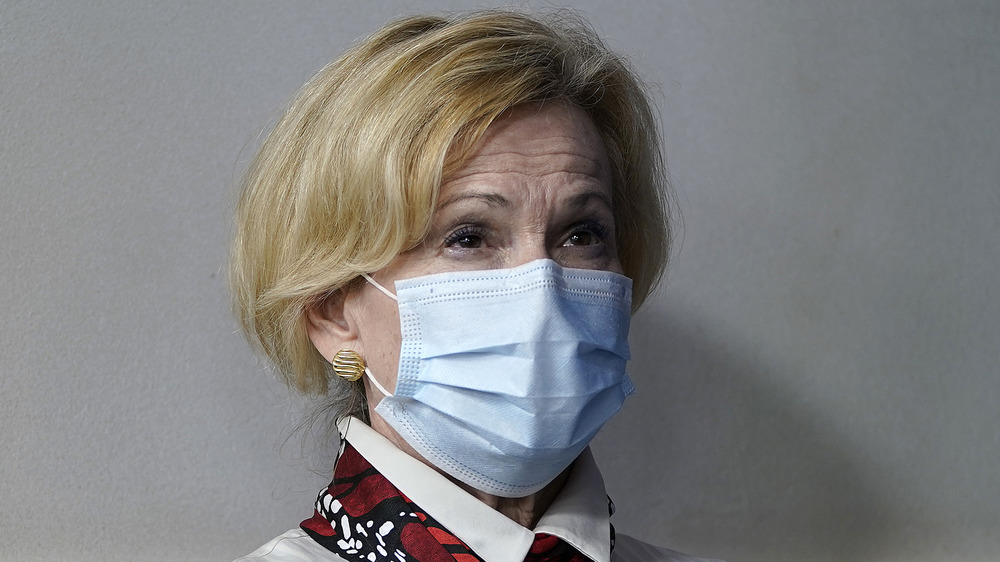 Drew Angerer/Getty Images
One of the things that most worried Dr. Deborah Birx was the inconsistent data presented to the public by former President Donald Trump. "I saw the president presenting graphs that I never made," she told CBS's Face the Nation. Dr. Birx wanted to find some way to communicate facts to the public if it wasn't coming from the president, so she started communicating directly with governors instead. "I mean, you can't just say, well, the president is saying this so I'm going to give up on the 50 states, the District of Columbia, and the territories that we support," she said. "I couldn't do that. And others couldn't either."
Dr. Birx also revealed that the number of sick and dying people keeps her up at night. "My great-grandmother was lost in the pandemic flu. I know what that feels like from just listening to my grandmother. To have that others feel that same level of pain and loss when it was preventable or could be preventable was really excruciating," she said.
As for why she wasn't more forceful in rebuking President Trump's "bleach" treatment musings during one particular briefing, Dr. Birx says she was as direct and forceful as she could have been. "I always think that you need to transcend that and you need to find a way to communicate effectively where you're not criticizing a person in public," she said. "So when he did turn to me at the very end of that dialogue, I said, 'Not a treatment.'"