Bling Empire's Christine Chiu Was Almost On Another Reality Show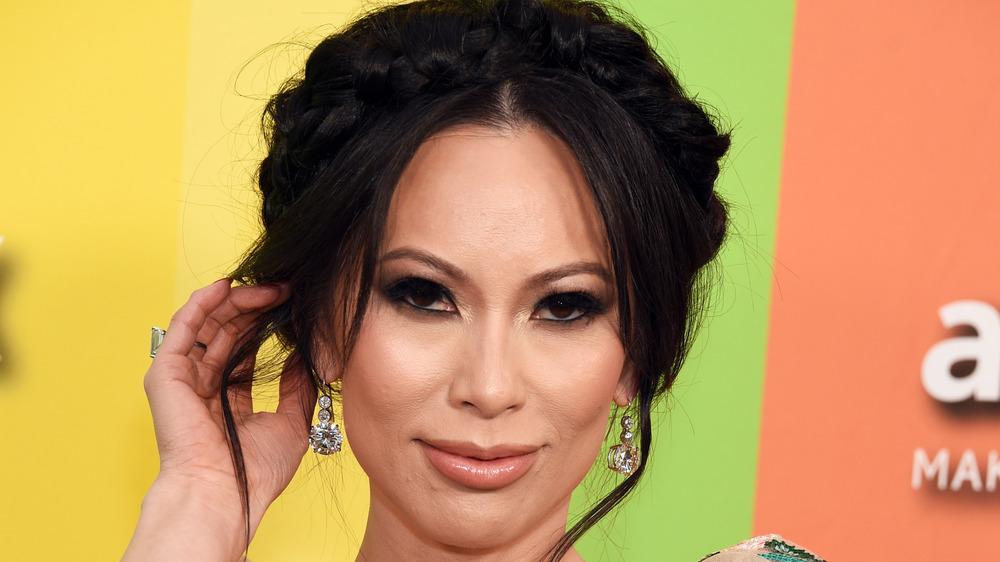 Gregg Deguire/Getty Images
Everyone is dying to get all of the info on Christine Chiu, one of the breakout stars of Bling Empire (Netflix's reality show version of Crazy Rich Asians and everyone's new favorite guilty pleasure and binge-watch).
Christine hopped right to the center of the drama in episode one of Bling Empire, as a central figure in what is now being termed "Necklacegate," according to Marie Claire. Christine, up-and-coming queen bee, showed up at a party hosted by Anna Shay, queen-bee-in-residence, wearing a jaw-dropper of a diamond and sapphire Louis Vuitton necklace that (gasp!) Anna already owns. Christine says she wore it as a sign of respect, but Anna's not buying it (pun intended), setting up an epic power clash.
It turns out that Christine wasn't entirely unprepared for a life of reality TV stardom. At one point, the socialite was in serious contention to star in another show focused on some of Beverly Hills' most glamorous residents.
Christine Chiu was seen filming another reality series
Netflix
If Chrisine Chiu and Anna Shay's diamond necklace drama sounds like it would be exactly at home on The Real Housewives of Beverly Hills, that's because it totally would. Back in 2014, The Daily Mail and Radar Online both reported that Christine was close to being cast in the hit Bravo series.
In 2014, The Daily Mail snapped photos of Christine filming with RHOBH star Brandi Glanville at a local restaurant. At around the same time, Radar Online reported that it was actually the third time that Christine had been "tested" to be on the show, and that she fit in well with the rest of the cast. And in fact her husband, plastic surgeon Dr. Gabriel Chiu, was reportedly close friends with RHOBH alum Adrienne Maloof's ex-husband, fellow plastic surgeon Dr. Paul Nassif.
Had Christine made it onto the show, the timing indicates it likely would have been in Season 5, which saw the departure of Brandi and the introduction of Lisa Rinna and Eileen Davidson. While it would have been fun to see Christine go toe-to-toe with the Beverly Hills Real Housewives (especially Lisa Vanderpump), she seems to have found a good home with Netflix's Bling Empire.