Bling Empire: Inside Christine Chiu And Anna Shay's Rivalry
After the success of Selling Sunset, it looks like Netflix has found another overnight reality show hit with Bling Empire.
According to Netflix's description, the show follows "LA's wildly wealthy Asian and Asian American fun seekers as they go all out with fabulous parties, glamour, and drama." Two of the cast members who seem to help bring a lot of that drama are stars Christine Chiu and Anna Shay.
The socialites appear to feud over Anna moving Christina's seating at a dinner party and then altering her invitation for another event, according to Esquire.
Yet the ladies later tried to downplay their petty squabbles. When asked about moving Christine's table setting, Anna said it was to move her closer to a friend that she knew, but then threw some shade adding, "Big deal. She shouldn't trip over things like this." As for the altered invitation, Anna clarified that it wasn't on purpose, but true to her character, did say, "She tends to make a big deal about little things that really doesn't matter in the big scheme of life," in regards to Christine.
Christine also took a shot at the billionaire, telling Oprah Magazine, "The fun part of Anna is that she has a lot of time on her hands. She has time to come up with games. That brings her pleasure. Maybe sometimes at other peoples' expense."
It seems these two ladies don't hold back when talking behind each other's backs, which is perfect for any reality show.
Christine Chiu regrets how she was portrayed in the rivalry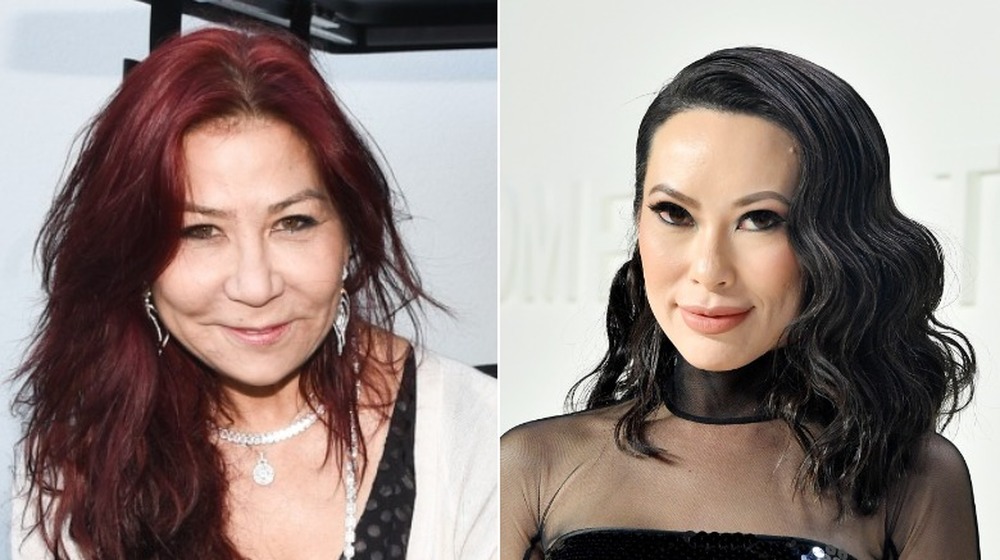 Michael Buckner, Stefanie Keenan/Getty Images
While fans can't get enough of the rivalry between Bling Empire stars Christine Chiu and Anna Shay, Christine thinks the show didn't display her full intentions.
The mother of one told Us Weekly, "I think the show really just showed one aspect of who I am. I think it really highlighted one slice of my personality." She added, "Watching back some of those scenes with Anna [Shay] was a little difficult because it's never my intention to offend anyone or to cause tension or to hurt someone's feelings. I can see that in some of the things that transpired, it could be misunderstood as that. ... I regret hurting anyone's feelings."
Anna, however, seems to have no qualms on how she was portrayed on the show, telling Esquire, "I don't know how I was portrayed. I was just me." When it came to her feud with Christine, the socialite said, "Everything that I said was always real. If I didn't, then I would go against everything that I would think reality is."
So with that said, who won the feud? Well, according to Christine, they both did. She told Oprah Magazine, "How I would define winning is being happy in life. Being happy with yourself. I would say that both can win. Only Anna can answer whether or not she feels that she won in relationship to that definition. I think we're both extremely blessed. "