Bling Empire: The Truth About Anna Shay's Son, Kenny Kemp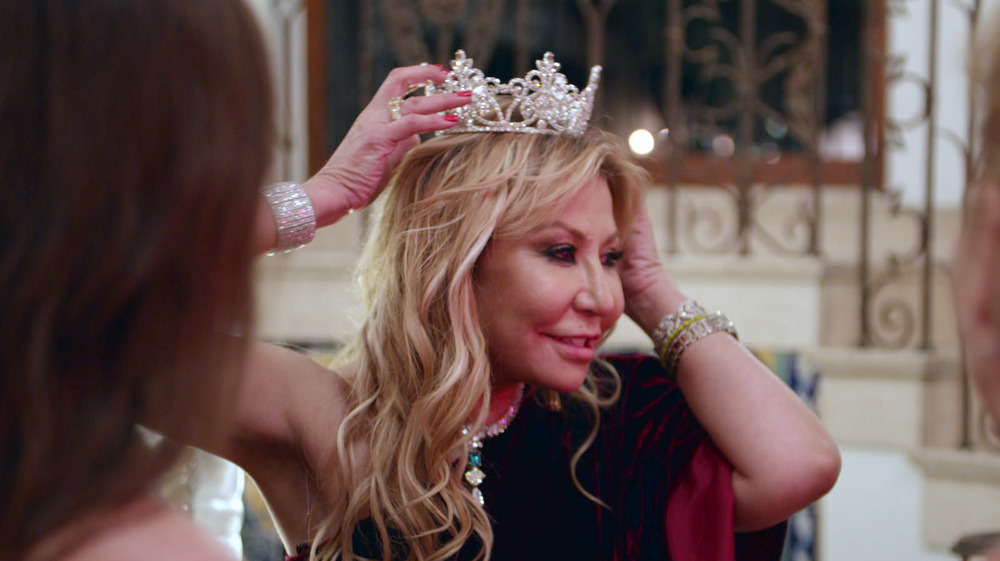 Netfilx
Bling Empire is Netflix's latest reality TV obsession. Released in January 2021, the show follows a bunch of "wildly wealthy Asian and Asian American fun seekers" in Los Angeles who not only go all out when it comes ritzy over-the-top parties and fashion statements, but, (most importantly) they bring the drama. It's basically the perfect distraction for reality TV fans who are waiting for Selling Sunset's fourth season. We miss you, Chrishell!  
ScreenRant reports that the show is doing so well because of the cast and their crazy spending antics. One star, in particular, who is getting a lot of buzz is heiress and grande dame Anna Shay, along with her son, Kenny Kemp. They not only serve up some glitz and glam lifestyle goals, but also a lot of interest in how they got so, ahem, filthy rich. Town & Country says that Anna's father is "Edward Shay, the founder of leading global defense contractor Pacific Architects and Engineers" and that's where their money comes from. They also add that her fellow co-star clarified it a bit more "bluntly," by saying, "[h]er money comes from weapons. Her father sells bombs, guns, defense technology." Yep, our ears are open and listening, too. 
So, while Anna's lifestyle is definitely worth diving into, why are people so invested in learning more about her son? Keep reading to find out. 
Here's why everyone is talking about Anna Shay's son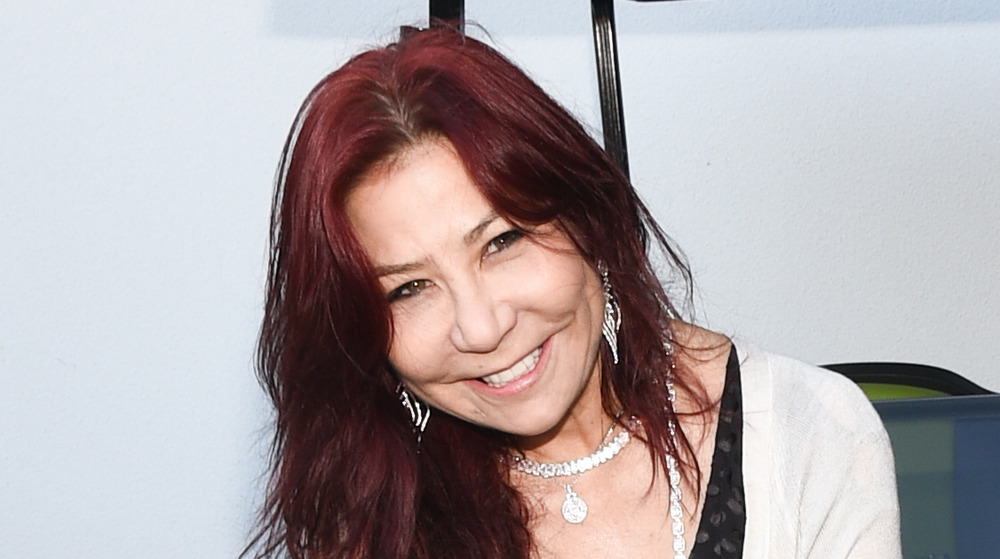 Michael Buckner/Getty Images
Ever since Bling Empire was released, Anna Shay's only son, Kenny Kemp, has been getting a lot of attention. He only appears on the show for a few episodes, with some outlets saying, "[h]is appearance is so quick you might just miss him." So, what is causing all the hype for this non cast member? Turns out the 27-year-old is gaining interest due to his six-figure glass pipe and bong collection. ScreenRant reports, "Kenny is a weed enthusiast with a half-million-dollar collection of glass bongs and pipes." Yes, we repeat, half-million! Talk about a smoke fest right there. 
Even though he has such a high-dollar collection, we did some digging to learn that he doesn't work in the marijuana industry. So, it's most likely he's just a literal dope connoisseur. Reality Titbit also says that he "has legally paid for his $500,000 glass bong collection" and that he keeps his bongs safe and hidden "in a vault inside his mother's Beverly Hills mansion." Sounds about right if you're the sole heir to mega millions. 
Unfortunately, Kenny doesn't have a public Instagram, so we can't see all of his unique glassware up close and personal, but we're hoping that may change soon.