The Real Reason Cops Stormed JoJo Siwa's Mansion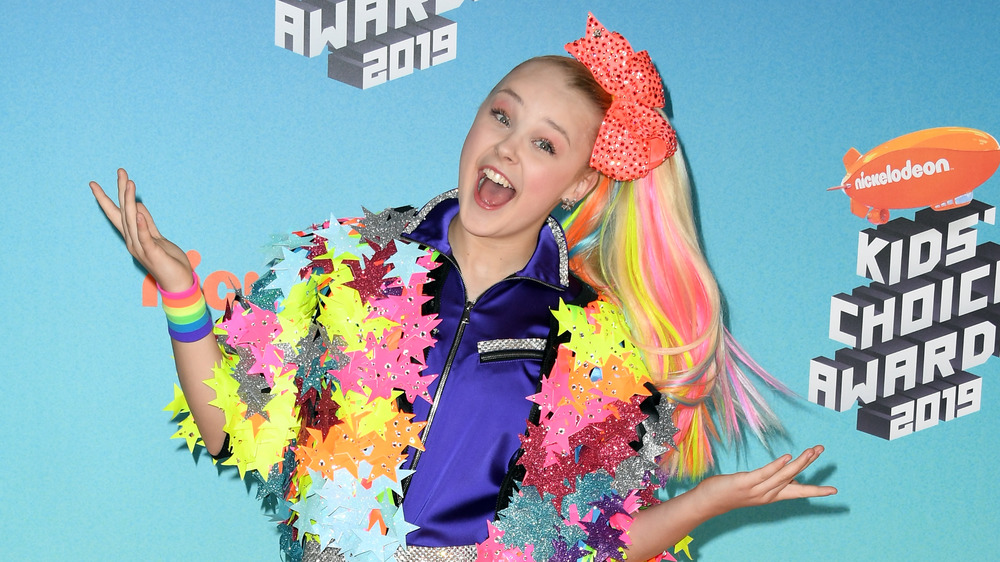 Jon Kopaloff/Getty Images
JoJo Siwa went through a traumatizing experience shortly after she came out on social media. Siwa shared her news via Twitter on Jan. 22, 2021 with the cheeky caption, "My cousin got me a new shirt." The shirt read, "Best Gay Cousin Ever." The Dance Moms alum got a lot of love online and some notable celeb reactions. Ellen DeGeneres commented with a heart emoji and Lil Nas X said, "if u spell 'swag' backwards, it's 'gay.' Coincidence??" LOL, love it!
Despite the positivity, some of the comments were also full of hate and condemnation. It would be an incomplete coming out story to ignore this and pretend that Siwa wasn't also bombarded with bigotry. Ugh. But we're not going to quote any of those individuals here so as not to give those voices power.
Unfortunately, the negative drama continued for Siwa. On Jan. 24, 2021, she was "swatted" at her home in Los Angeles, according to the Daily Mail, which is when someone prank calls the police to send them to a home under the impression that something's wrong. Not only can it be traumatizing for the individual, but it's also a huge waste of time for law enforcement. Siwa has a theory about who might have made the prank call. Here's what she had to say about it.
JoJo Siwa thinks the media 'swatted' her home to get photos of her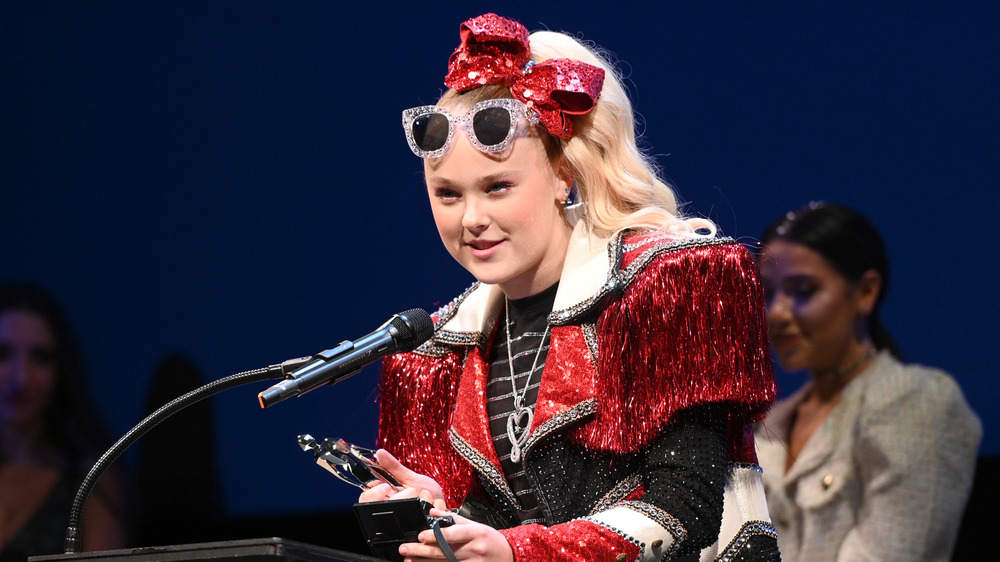 Andrew Toth/Getty Images
JoJo Siwa had to evacuate her home in Los Angeles after police were called in a prank "swatting" attempt, according to the Daily Mail. Moments after police arrived, several paparazzi came to film and photograph the whole event, while Siwa and others waited on the street.
Later that evening, Siwa spoke about the incident on an Instagram account belonging to her videographer, Nate Javier, where the two of them talked together. "Basically we went outside hands up because we obviously have to follow the rules and do what you're supposed to do," Siwa explained. "And then the police were saying that somebody had called and made a claim and then all of a sudden paparazzi came from around the corner."
Siwa shared that she felt the media had made the call in order to get footage of her and said, "But since I recently 'came out to the internet' is officially the term, the media is obviously very excited which I love and I love the support however, you know, you could have just hung outside my house and I would have eventually come outside."
Siwa added that she thought someone was in her house and added that the experience was "really scary," though she tried to maintain her cheerful demeanor. Ugh, NOT okay!