What's Really Going On Between Bling Empire's Kevin Kreider And Kim Lee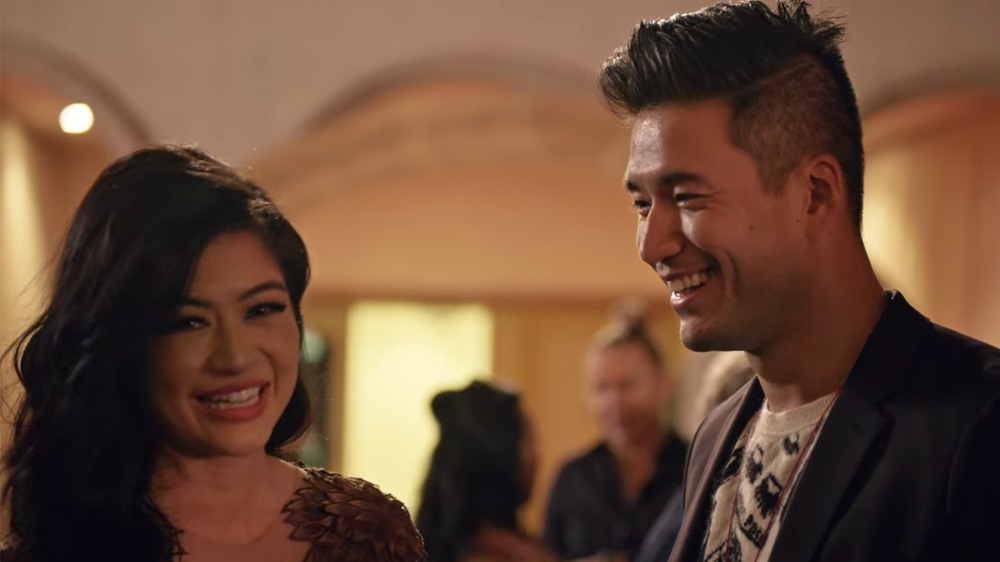 Netflix
No reality show is complete without some sort of romantic entanglement and drama, and one of Netflix's hottest shows Bling Empire has plenty of it. In the first episode of the series, fans are introduced to the cast of "the real life Crazy Rich Asians" of Los Angeles. After meeting the super wealthy cast, it's clear that Kevin Kreider — who was adopted from South Korea and raised by a white family in Philadelphia without millions or billions of dollars to their name, per StyleCaster — is the outlier of the group. He met his well-off friends by chance after cast mate Kelly Mi Li reached out to him on social media, and, at the beginning of the first season, he admits he is still getting used to the lush lifestyle.
An eligible bachelor himself, Kevin admitted in episode one of Bling Empire that he would love to take Kelly on a date if given the chance, but remained respectful about her up and down relationship with boyfriend Andrew Gray. However, as the season progresses, Kevin finds the chance to woo Kelly, but their date doesn't lead to anything, per Entertainment Tonight.
Kevin's love story doesn't stop with Kelly, though. The Season 1 finale of Bling Empire leaves off on a bit of a cliffhanger after sparks fly between him and DJ Kim Lee. Luckily for curious fans, Kevin opened up about the attraction between the two. Keep reading to find out what's really going on between Bling Empire's Kevin Kreider and Kim Lee.
Kevin Kreider helped Kim Lee find her father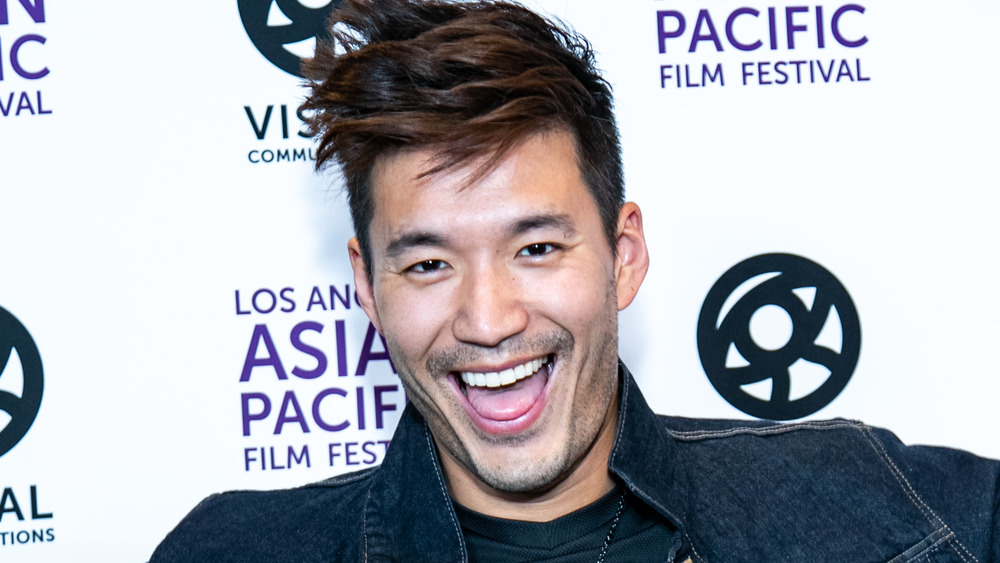 John Wolfsohn/Getty Images
A major part of Kim Lee's plot line throughout Season 1 of Bling Empire has her searching for her biological father. As noted by O, The Oprah Magazine, Kim Lee was raised by her Vietnamese mother and French stepdad. Although she has a great relationship with both her parents, she wanted to uncover the truth about her origins and decided to embark on a search for her real father with the help of a private investigator, per Distractify. When the investigator revealed that her real father was most likely located in South Carolina, both Kevin Kreider and Kane Lim traveled to the state on Kim's behalf. Unfortunately, they returned with the news that her father died about two years before Bling Empire started filming.
Viewers then saw Kim approach Kevin during a celebratory gathering and thank him for his help during her quest to find her father. The innocent exchange turned into a flirtatious encounter when Kevin told Kim she looked like she wanted to kiss him, as noted by Elite Daily. "You have a crush on me, I get it," he said.
While that's all the flirting fans got to see between Kevin and Kim, many can't help but hope they end up together. Following the season premiere, Kevin shared his thoughts on the situation and admitted there quite possibly could be something there.
Kevin Kreider and Kim Lee are testing the waters
In January 2021, Kevin Kreider told Entertainment Weekly that just like fans, he felt a spark between Kim Lee and himself at the party. "We talked a lot afterwards like, 'Was that real? Was it not?' I don't know," he said, adding that Kim said she might have allowed him to make a move if he had tried.
In the end, he said the two are still trying to figure it out. "It's weird. 'I like you, but I'm going to pick on you. I think you wear too much makeup, and you're just annoying to me sometimes, your narcissism, but I still like you,'" he explained about their relationship. "It's this weird dynamic that I think we're still trying to figure out ourselves even. There's definitely a physical attraction, but there are some things that don't attract me about her, and we're really just, oddly, figuring that out because we do talk."
Kim seemed to share the sentiment during a January 2021 interview with Entertainment Tonight. "Kevin and I have such a weird relationship, but we get along at the same time," Kim said. "I'm still deciding. He's been sliding in my DMs and stuff. I don't know. We're just gonna have to see," she added. 
It looks like fans will have to continue hoping there is a second season of Bling Empire to watch the potential relationship unfold.