Cheyenne Floyd: How Much Is The Teen Mom Star Worth?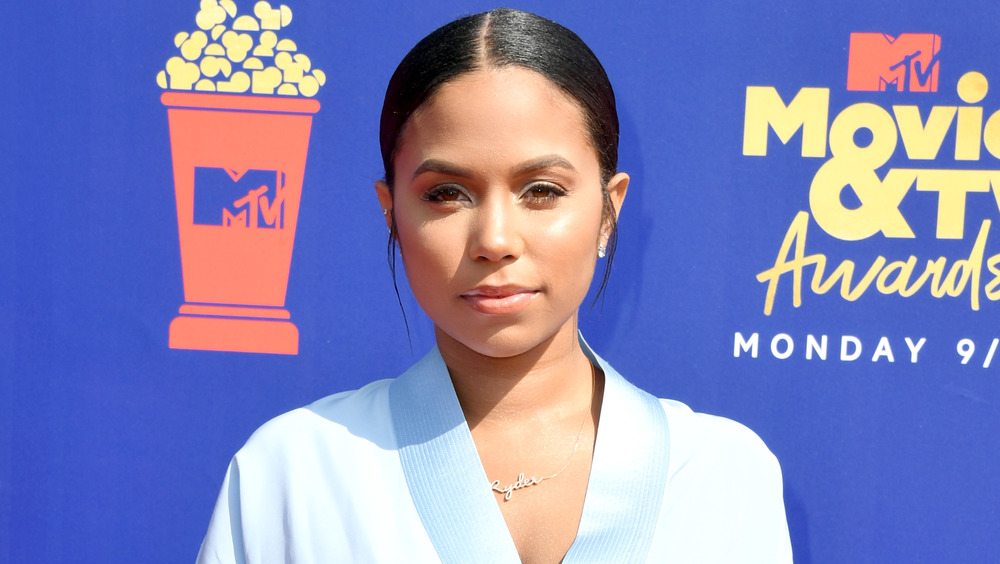 Jon Kopaloff/Getty Images
Cheyenne Floyd didn't join the cast of Teen Mom OG until the second part of Season 7, which started airing in 2018, according to IMDb. Technically speaking, she wasn't even a teen mom, which is why she wasn't a part of the show's predecessor series, 16 and Pregnant. She announced that she was pregnant with her first child on her 24th birthday in October 2016 via Instagram, giving birth to her daughter Ryder in April 2017, per MTV News. 
While Cheyenne wasn't an original member of the Teen Mom franchise, she was an MTV regular, appearing on the shows Are You The One? and The Challenge (via MTV News). Cheyenne met Cory Wharton, a Real World alum, when they both competed on The Challenge. They didn't get together on the show. In fact, they actually hooked up while Cheyenne was dating someone else, so she didn't realize Cory was the father until Ryder was 6 months old, per MTV.
Considering Cheyenne and Cory's long-standing relationship with MTV, it wasn't too much of a stretch to add Cheyenne and Cory to the Teen Mom cast, even though she wasn't actually a teenage mother at any point. Regardless of the technicalities, Cheyenne has turned being on MTV into a profitable career for both herself and her family.
Cheyenne Floyd is a mommy influencer
Since Cheyenne Floyd is relatively new to the Teen Mom cast, she isn't getting as much money from the show as some of her veteran co-stars, but according to ShowBiz CheatSheet, she's earning the minimum of $3,000 per episode. Prior to the Season 9 premiere, Cheyenne has appeared in 17 Teen Mom episodes (via IMDb), which brought in $51,000. It's unclear if Cheyenne got a pay bump going into Season 9 or if she will in the future. Overall, her net worth is estimated to be $450,000.
In addition to earning a paycheck from MTV, Cheyenne has become a full-blown mommy influencer, endorsing everything from disinfectant spray to children's toys to kids' educational products. In addition to sharing items for kids and parents, she has also partnered with beauty brands to promote hair and skincare products. She and Cory Wharton even collaborated on a sponsored post for Jack in the Box fast food. In 2015, Cheyenne had a clothing line called The RUU, which appears to be discontinued, but she's currently selling merchandise for her non-profit Rage Regardless Ry, but it's unclear how much of those sales are going to the organization.
As more Teen Mom OG viewers get to know Cheyenne, her social media numbers (i.e. potential customers) will just keep on growing. She seems to have a great understanding of how to monetize her reality TV presence.