Why Jane Lynch Gives Her Dogs Human Names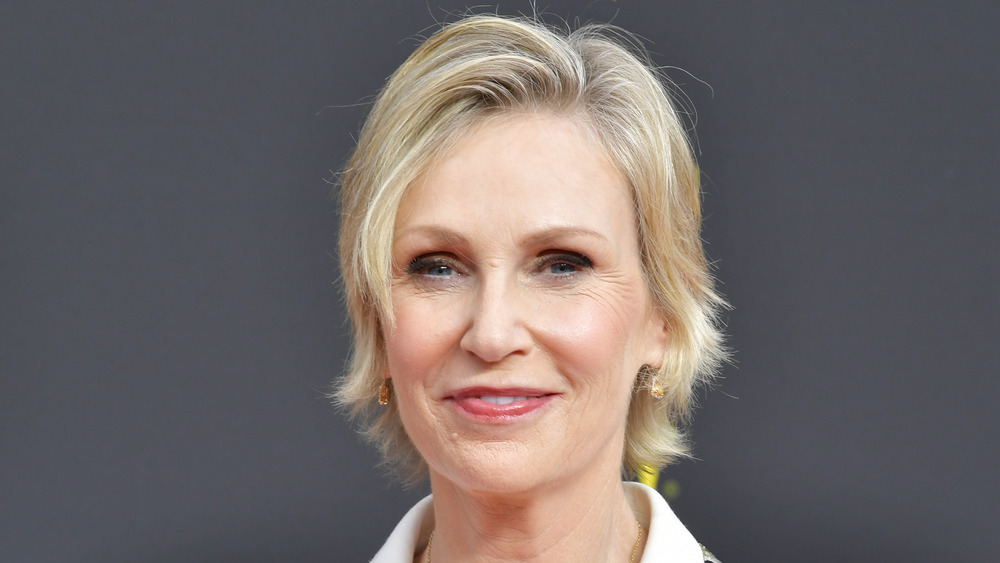 Amy Sussman/Getty Images
With President Joe Biden's two pooches, Major and Champ, rollicking around the White House, dogs have pawed their way back into the cultural conversation in a big way. And another "bone"-afide dog lover, Jane Lynch, has a reason behind how she names her pups that will make your day! 
The hilarious silver-haired actress made audiences crack up in films like The 40-Year-Old Virgin, Role Models, and Wreck-It Ralph. And she truly became a household name after being cast as the devious cheerleading coach Sue Sylvester in the hit show Glee. But Jane Lynch's life hasn't been pure "Glee" off-screen. The star has overcome drug addiction and went through a messy (and pricey) divorce with ex-wife Laura Embry. However, she's had some furry friends by her side to help her through it all.
According to People, Lynch currently owns three rescue dogs, who are named Mildred, Benjamin, and Olivia. But she's owned many pups through the years, adopting them at older ages. Her Instagram is rife with pooch pics, like this one of Mildred (per PageADay, a "pit bull shepherd mix"). "We usually always have three," she told Us Weekly. But if these names are sounding a little less canine and a little more like Von Trapp family members to you, you're not wrong. Jane Lynch intentionally names her dogs after humans and has always done so. And why not? We find it to be "fetching." Scroll down to find out the inspiring reason why Jane Lynch gives her dogs human names. 

Jane Lynch has a meaningful reason behind her dog names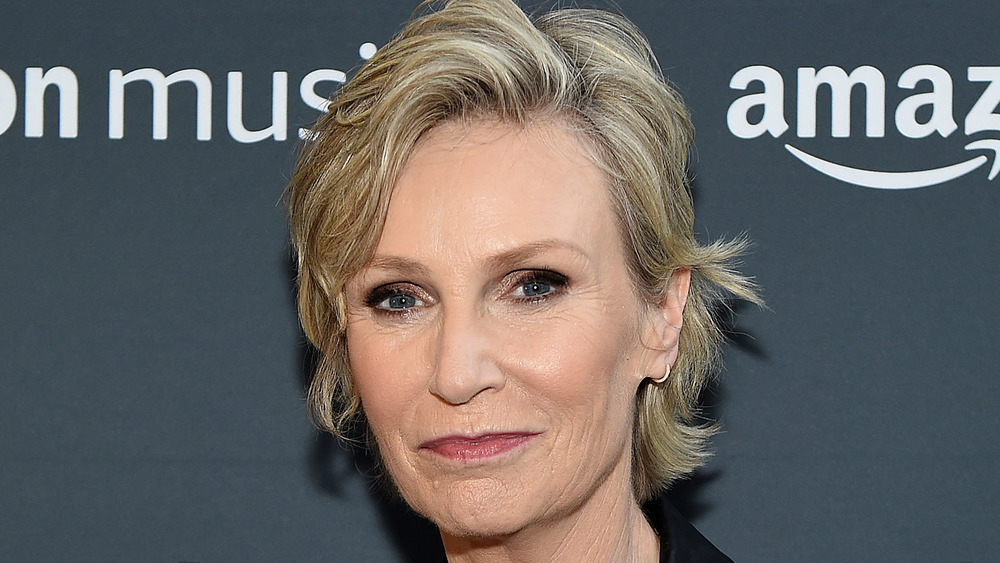 Jamie Mccarthy/Getty Images
So why does Jane Lynch give her dogs human names? The star opened up on The Tonight Show on Jan. 26, 2021 to explain the choice. "Well, the first dog I had in college was named Kevin," Lynch told host Jimmy Fallon with a chuckle. Lynch then brought up Mildred, Benjamin, and Olivia. She continued, saying that she names her dogs human names because she herself isn't having children. "We've had many dogs — cause we adopt seniors and we only get to keep them for a few years — so we have many human names because I knew I wasn't going to have kids." She also added that "Bernice" recently "passed away" which is "nothing to laugh about." Aww.
As for Jane Lynch's preference to only adopt rescues? "There are so many dogs on the streets right now and so many dogs in shelters," Lynch told Parade in 2018. "We have so many of these little beings that are already on the planet that there's no real reason to go to a breeder unless you're a professional dog person and you want them to win those dog shows," she said. "It would be really great to see puppy mills go away, and if the demand goes away, I think they will go away," she added. "I wish we could rescue all of them."
Jane Lynch has some great dog names going, and even better reasoning behind them.